Was A BJP Leader Asked To Leave A Train Because Of A 10-Year Old Girl?: A FactCheck
No, this video has nothing to do with the outrage against the BJP over the safety of minors and women in India.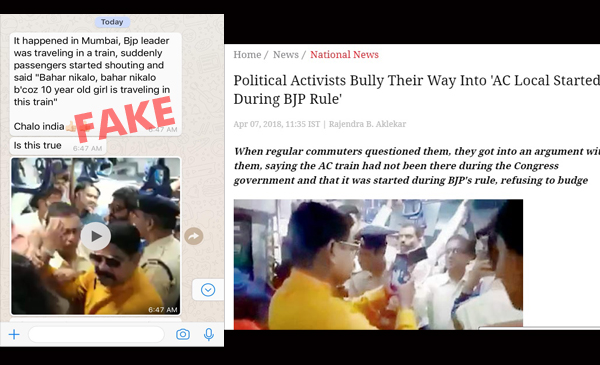 CLAIM: A BJP leader was travelling in a train when suddenly passengers began to shout "Bahar Nikalo, Bahar Nikalo because a 10 year old girl is traveling in this train."
RATING: False
FACT: The video from April 6, 2018 shows commuters in a heated verbal exchange with Bharatiya Janata Party (BJP) supporters who tried to bully their way into travelling ticket-less on Mumbai's recently launched air-conditioned local train to attend the party's 38 foundation day celebrations at Bandra Kulra Complex (BKC).
FACT-CHECK
Viral posts on WhatsApp and Facebook falsely claim that a BJP leader was heckled on a train by fellow passengers. The posts claim passengers on a Mumbai local demanded that a BJP leader leave as a 10-year old girl was also on the same train. The posts come on the back of bitter critique of the party for its response to public outrage over the alleged rapes in Jammu's Kathua and Uttar Pradesh's Unnao.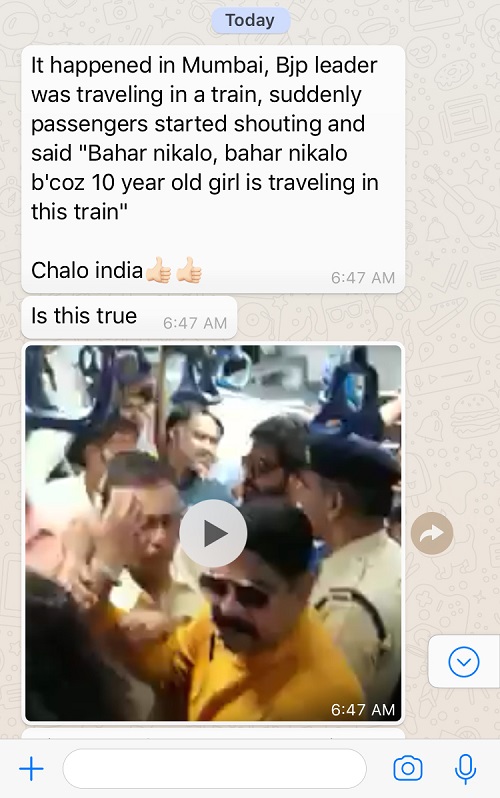 Screenshot of fake viral message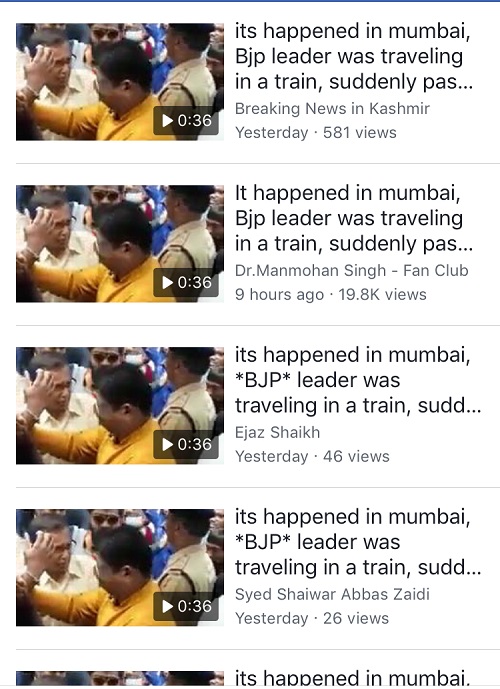 Screenshot of Facebook posts sharing viral forward.
However, a fact-check revealed that while the video is true; the message with which the video is being shared is fake.
The incident relates to April 6, 2018 when commuters on Mumbai's recently launched AC local objected to several BJP supporters travelling ticket-less to attend the party's 38 Foundation Day celebrations at Bandra Kurla Complex in Mumbai.
When passengers protested, BJP supporters started dropping the names of Amit Shah and BJP MP Gopal Shetty and questioned whether such AC trains had existed during the Congress' regime.
Although the video was shared by many at the time on social media it did not make national news though local news outlets reported on the incident.

According to Mumbai tabloid Mid-day, a number of political activists carrying banners and flags barged into a 10.33 am Churchgate-bound train to attend the mega rally presided by the party's president Amit Shah.
"When regular commuters questioned them, they got into an argument with them, saying the AC train had not been there during the Congress government and that it was started during BJP's rule, refusing to budge." - Mid-day
The article also said that railway officials had received a complaint and first tried to detrain the supporters at Borivli station. Nearly all ticket-less commuters were forced to exit the train by the time the train reached Andheri station, according to the news report. (Click here to read the story)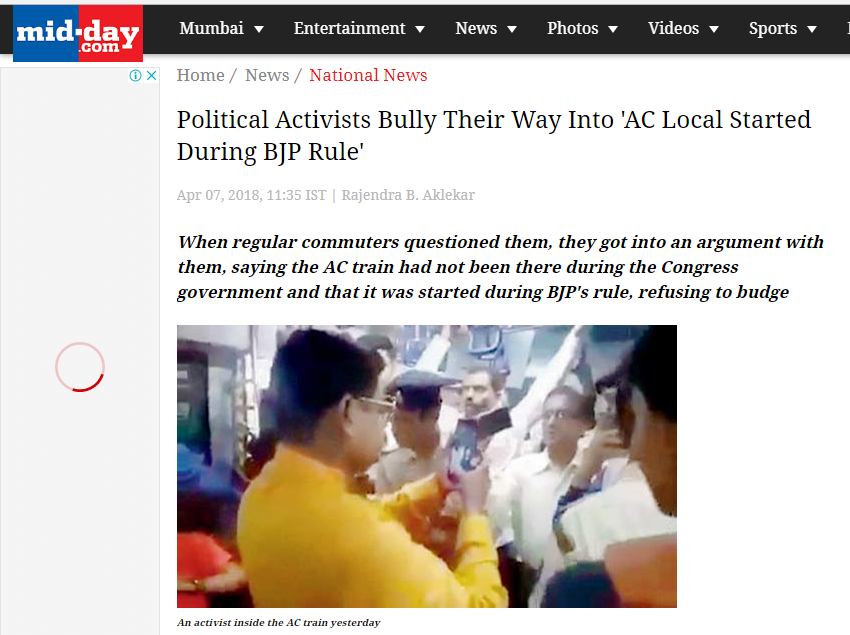 The video was also posted on Maharashtra Times' official Facebook page.
In December 2017, Indian Railways introduced the much-awaited AC local train on the Western Line for the city that copes with soaring temperatures for most of the year. Ticket prices currently start at Rs. 60 and go up to Rs. 205.