Viral Video Of Woman Beaten In Elevator Not From Delhi Metro
A CCTV footage of an elevator shows a woman being ruthlessly beaten and robbed by an unidentified assailant. The video is from Malaysia.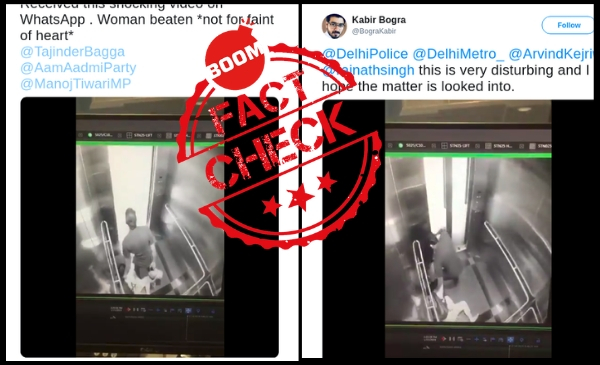 A viral video of a woman being brutally assaulted and robbed in an elevator at a metro station in Kuala Lumpur, Malaysia, is being shared with the claim that it happened at a Delhi Metro elevator.
Several users shared the video on Twitter, with some of them tagging Delhi Metro's official Twitter handle with their tweets.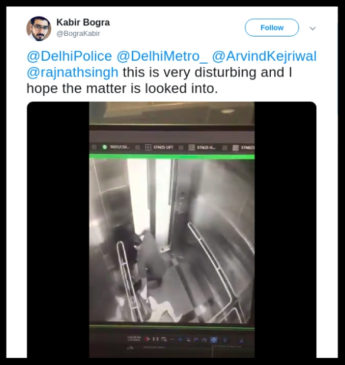 FACT CHECK
BOOM did a reverse image search with some of the key frames of the video and found several results that directed us to a recent event in Kuala Lumpur, Malaysia.
On February 16, 2019, Straits Times, a Singaporean broadsheet newspaper, ran an article on the incident, using the screenshots of the frames from the same video.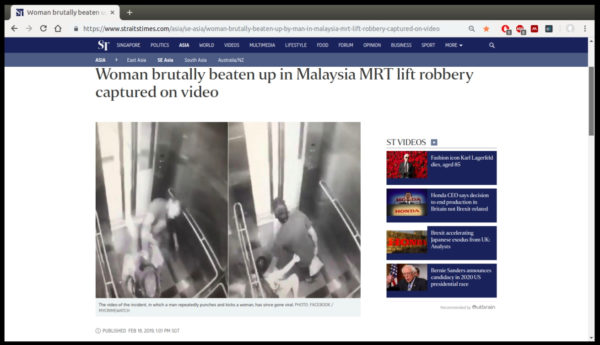 According to the Straits Times report, the assault happened at Taman Mutiara metro station at Kuala Lumpur on Valentine's Day.
Kuala Lumpur City Criminal Investigations Department chief Rusdi Mohd Isa told Straits Times that the woman in the video had suffered multiple injuries on her body and forehead and is currently receiving treatment.
The assailant was eventually caught on February 19, according to a report by Malaysian newspaper, The Star.
Asia Times also published a video on Facebook with few of the chosen frames from the CCTV footage, while providing a link to an article on the robbery at the Kuala Lumpur metro station.
This ascertains that the video was not taken at a Delhi Metro station.
After being tagged in several of the tweets and with people claiming that this happened in Delhi, Delhi Metro tweeted to clarify that this video footage is not from the premises of any of the Delhi Metro stations.
Claim Review :
CCTV footage of Delhi Metro elevator shows woman being beaten and robbed
Claimed By :
Social media