Viral Video Of School Kids Touching A Soldier's Feet Is Not From India
Original video from Sri Lanka has been passed off as that from India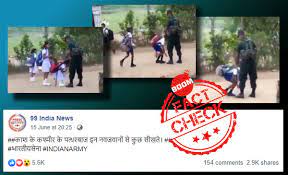 A video clip showing school kids shaking hands and touching the feet of an army personnel is being shared with a false claim that the man in fatigues is a soldier of the Indian Army. BOOM found that the original video is from Sri Lanka with the children thanking and paying their repsect to the army personnel after the Easter Sunday blasts in the country,
The caption is being shared with a caption in Hindi that reads, 'Hopefully the Kashmiri stone-pelters will learn a lesson from these youngsters. #IndianArmy.'
(Hindi: काश के कश्मीर के पत्थरबाज इन नवजवानों से कुछ सीखते। #भारतीयसेना |)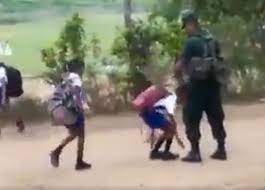 You can view the video here and access its archived version here.
The video has been shared on several Facebook pages and Twitter handles.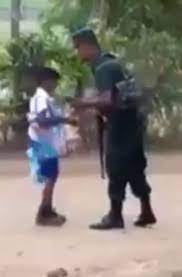 Fact Check
Through a reverse image search, BOOM was able to ascertain that this video is from Sri Lanka. We also used keywords like 'Sri Lankan Army and schoolchildren' and found several Facebook posts with the same video.
The translated caption with the video shared on Facebook page Hiru News reads ' Gratitude to War Heroes'. The post was shared on May 30, 2019.
The translated caption with this video posted on Facebook page London Jaltha on May 30 this year reads 'You are the most important children of your parents. Your future is very clear, children. You will not be hurt by this. Thank you from the heart'.
The same video has been tweeted with a claim that the children in the video were Sri Lankan and were showing a token of appreciation towards the country's armed forces.
Another clue about the video being from Sri Lanka is the transparent bags carried by some students.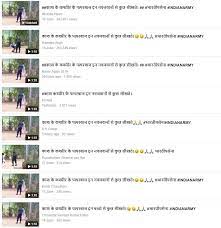 It may be mentioned here that after the Easter bombings in hotels and churches in Sri Lanka's Colombo in April this year security has been beefed up in the Island nation. As part of this, the schools which reopened after the summer break on may 30, remained heavily guarded by army personnel.
Claim Review :
Children touching the feet of an Indian army soldier
Claimed By :
Facebook pages and Twitter handles