Viral Fake Videos That Were NOT From World Cup 2018
Here's a round-up of all the fake videos that were NOT from World Cup 2018.
A thrilling month of football came to a close on Sunday as France beat Croatia 4-2 to lift football's most coveted prize after they tasted victory two decades ago. We bring you a round-up of viral videos that claimed to be from the World Cup but were not.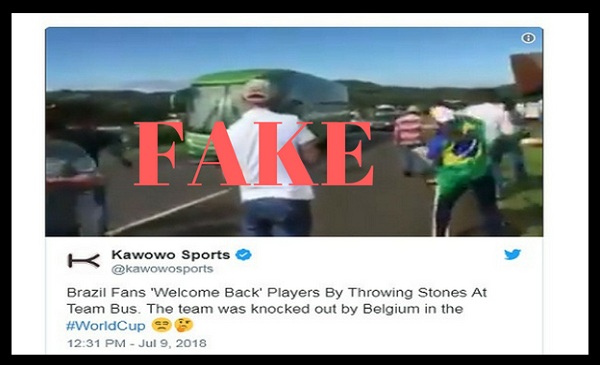 Fake Video Of 'Fans' Pelting Eggs At 'Brazil's Team Bus'
Several Indian news websites published a video showing protesters hurling eggs and stones at a bus in Brazil and claimed that they were angry Brazillian fans reacting to the national team's exit from the FIFA world cup in Russia. BOOM found that the same video was originally uploaded to YouTube and Facebook on March 27, 2018, months before the World Cup began on June 14. The incident took place in Brasil's southern state of Parana as protesters opposed to former president Luiz Inacio Lula da Silva's reelection bid, attacked the bus mistaking it to be a part of his convoy. Lula is currently campaigning for the elections in October, despite a corruption conviction that bars him from running for office. Read the full story here.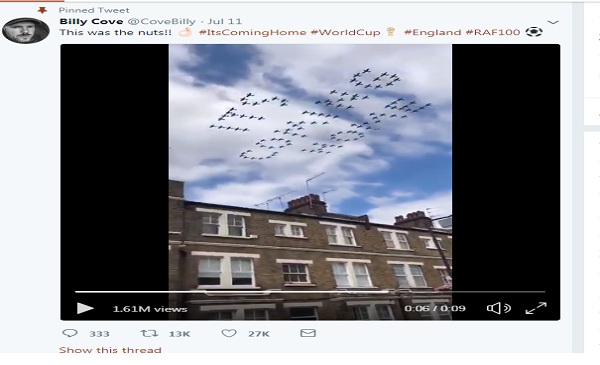 Fake Video Showing UK's RAF Spell 'It's Coming Home' in an Aerial Display
A video that purports to show the United Kingdom's Royal Air Force planes spelling out 'It's Coming Home' in a fly-past before the semi-final between England and Croatia is computer generated and fake. The video was created by Potion Pictures, a London-based motion graphics and animation studio. Moreover, it was tweeted on the RAF's 100-year anniversary, making the claim even more believable. On July 12, the studio tweeted a video illustrating how they created the viral clip using VFX. Among those who fell for it was Lieutenant Governor of Puducherry, Kiran Bedi. Read the full story here.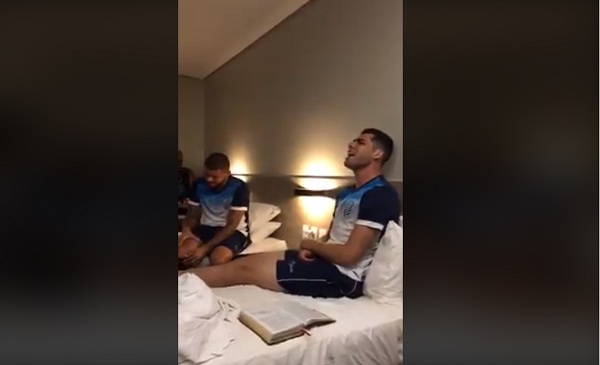 Video of Croatian Football Team Praying During the World Cup
A video that claims to show the Croatian national team singing and praying during the 2018 football World Cup is actually of players from a Brazilian football club called Centro Sportivo lagoana. It was uploaded online several months before the World Cup had even begun. The video went viral of Facebook and Whatsapp with a message that claimed that this was the secret of the Croatian team's success. The athletes, however, can be heard singing a Portuguese song called "Todavia Me Alegrarei." Read the full story here.
This is happening in Croatia right now. This is crazy 😱pic.twitter.com/RTlrQpAyFK

— FlFA World Cup (@FutbolWorId) July 15, 2018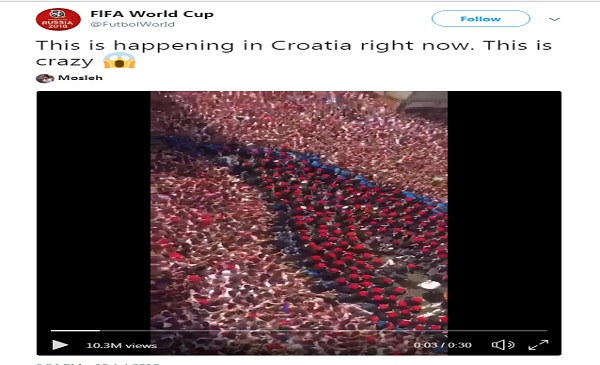 A video purporting to show fans celebrating in Croatia in response to their team's advancement to the final was on a retweet spree over the weekend. However, the video shows festivities of the running of the bulls race during the annual San Fermin festival in Pampalona, Spain. The video was first debunked by SM Hoaxslayer.