Video Showing Protest In Indonesia Shared As Kashmir
A fake Facebook page impersonating BBC News posted a protest video from Indonesia and claimed it was Kashmir.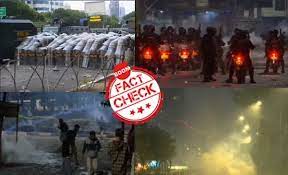 A Facebook page impersonating BBC News shared a video of protests in Indonesia with a false claim that it showed Indian police in Kashmir fire tear gas at a student protest.
The fake page named 'BBC News Kashmir' posted the 3.13 minute clip on October 6, 2019 with the claim, "police use teargas to disperse student protest.......#kashmirnews #freedom #newskashmir."
The clip shows a violent confrontation between protesters and the police.
The post, at the time of writing this article, was shared over 1,700 times and viewed more than 98,000 times. The viral video can be seen below and its archived version can be accessed here.
FACT-CHECK
BOOM looked at the 'Page transparency for BBC News Kashmir' and found that it was set up on August 6, 2019 and is being run by admins based in Bangladesh, according to Facebook. The page routinely posts anti-India content.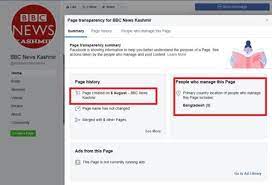 British Broadcasting Corporation 's (BBC) Urdu page can be viewed here. It is a verified page with over 69,00,000 followers. BOOM contacted BBC News for an official comment and we received a response denying the existence of any such page or story published by them.
We can confirm that this story is fake and has nothing at all to do with BBC News - BBC News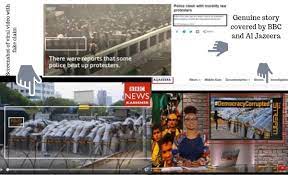 BOOM also looked at the comments where other users called out the clip as fake. We, then ran a relevant keywords search on Google and found that the video was shot during protests in Jakarta, Indonesia in September 2019.
We also looked for the word ''polisi' as written on the body shield used by the policemen and found that 'polisi' is the Bahasa word for police.
BBC News has reported the incident and wrote several articles on the anti-government protests erupted in Indonesia against a new draft of legislation which would impose limits on civil liberties.
We compared the screenshot of the viral video with videos published by Al Jazeera and BBC and found several similarities.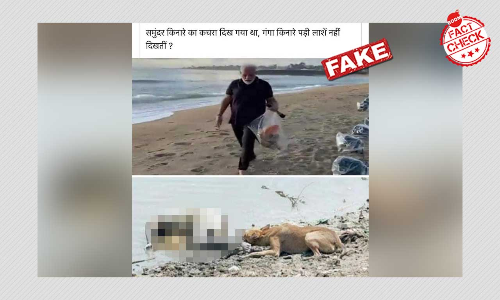 Al Jazeera reported: "Huge anti-government protests are rocking Indonesia this month, shortly before Joko Widodo begins his second term as president. Tens of thousands of demonstrators are taking to the streets to decry new draft legislation that would impose serious limits on civil liberties. Proposed changes include criminalising premarital sex, "black magic" and insulting the president. Parliament planned to vote on the bill in late September before its term expired, but Widodo has postponed the move in response to widespread outcry."
To read more about the demonstration and clashes read here and here.
Since the government's decision to abrogate Article 370 and change the status of Jammu and Kashmir, BOOM has debunked several posts on social media spreading misinformation around the same. See the full thread below.
#Thread ? on misinformation spreading after the government's proposal to revoke #Article370 in #JammuAndKashmir and bifurcate the state. #FakeNews @boomlive_in (1/n)

� BOOM FactCheck (@boomlive_in) August 5, 2019
Claim Review :
Video shows police using tear gas on protesters in Kashmir
Claimed By :
Facebook page