Video Purporting To Show Crowd Calling To Avenge Tabrez Ansari's Death Is Doctored
Slogans demanding revenge on RSS workers for Tabrez Ansari's death has been added to a two year old Muharram procession video. Sudarshan News shared the doctored clip.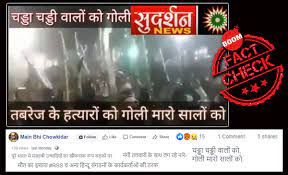 An old video of a Muharram procession, where people can be seen brandishing swords, has been doctored and shared with a false claim that the crowd demanded avenging the death of Tabrez Ansari.
Tabrez was beaten by a mob on suspicion of theft and forced to chant 'Jai Shri Ram' and 'Jai Hanuman' in Jharkhand last month. Ansari succumbed to his injuries on June 22 while in the custody of the police.
The 30-second-long video, bearing the logo of Sudarshan News, shows a crowd brandishing swords and hockey sticks while the slogans of 'shoot the killers of Tabrez, naara-e-Takbir Zindabad Zindabad, Allah-hu-Akbar, down with RSS, shoot the half-pant people, Tabrez your blood will bring revolution' can be heard in the background.
The clip has been shared with a caption that claims 'a terrifying glimpse of religious fanatics walking the streets of India. Brandishing naked swords they are chanting kill those dressed in half pants. They are signalling death to RSS and other Hindu groups.'
(Hindi: पूरे भारत मे मज़हबी उन्मादियों का खौफनाक रूप सड़को पर. नंगी तलवारों के साथ लग रहे नारे- चड्ढा चड्ढी वालों को, गोली मारो सालों को. मौत का इशारा #RSS व अन्य हिन्दू संगठनों के कार्यकर्ताओं की तरफ.)
It was also posted on the Facebook page of Sudarshan News, a rabble rousing page. Click here to view an archived version of the post.
The video has been shared widely on Twitter and Facebook.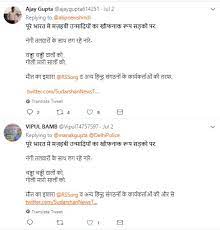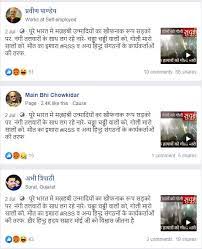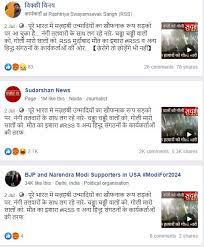 Fact Check
BOOM broke the video into key frames and ran a reverse image search on them. We were directed to a YouTube link which carried the same video published in 2017.
A caption with the video reads 'Dehri on sone muharram 2017'. Dehri is a district in Bihar. When BOOM checked for the Muharram dates in 2017, we found it was observed between September 21 and October 19. The video was uploaded on November 11.
The 28-second long video has no sloganeering like the viral video. Instead, one can hear someone announcing on a mike 'keep moving, please keep moving'. Towards the end of the video ta voice appears to say something indistinct while addressing the members of a certain Muharram committee.
BOOM was able to establish the fact that the same video had been on the internet much before Tabrez Ansari's death. Also, the video has been maliciously tampered with and the slogans have been added externally.
Another Video
BOOM also found another YouTube link which shared the same video but with a different voice-over. The background track in this video was a song on Babasaheb Bhimrao Ambedkar.
This doctored video was uploaded on YouTube in 2018.
Same Slogans But Yet Another Video
BOOM also another video of a group of motorcycle borne protesters raising the exact same slogans that has been used in the viral Muharram video. The protesters can be seen carrying flags of Social Democratic Party of India, an Indian political party founded in 2009.
In the video, the protesters can be heard chanting 'shoot the killers of Tabrez, naara-e-Takbir Zindabad Zindabad, Allah-hu-Akbar, down with RSS, shoot the half-pant people, Tabrez your blood will bring revolution'.
BOOM called the SDPI office to find out more about the protest. An official at the party office told us that SDPI had conducted several protest marches demanding justice for Tabrez Ansari, but could not tell us about this particular video.