Video Of TMC MP Nusrat Jahan Performing Traditional Durga Puja Dance? Not Quite
BOOM found that the videos are originally of performances by actress Ritabhari Chakraborty and one Rashmi Mishra from Kolkata and Mumbai Durga Puja pandals respectively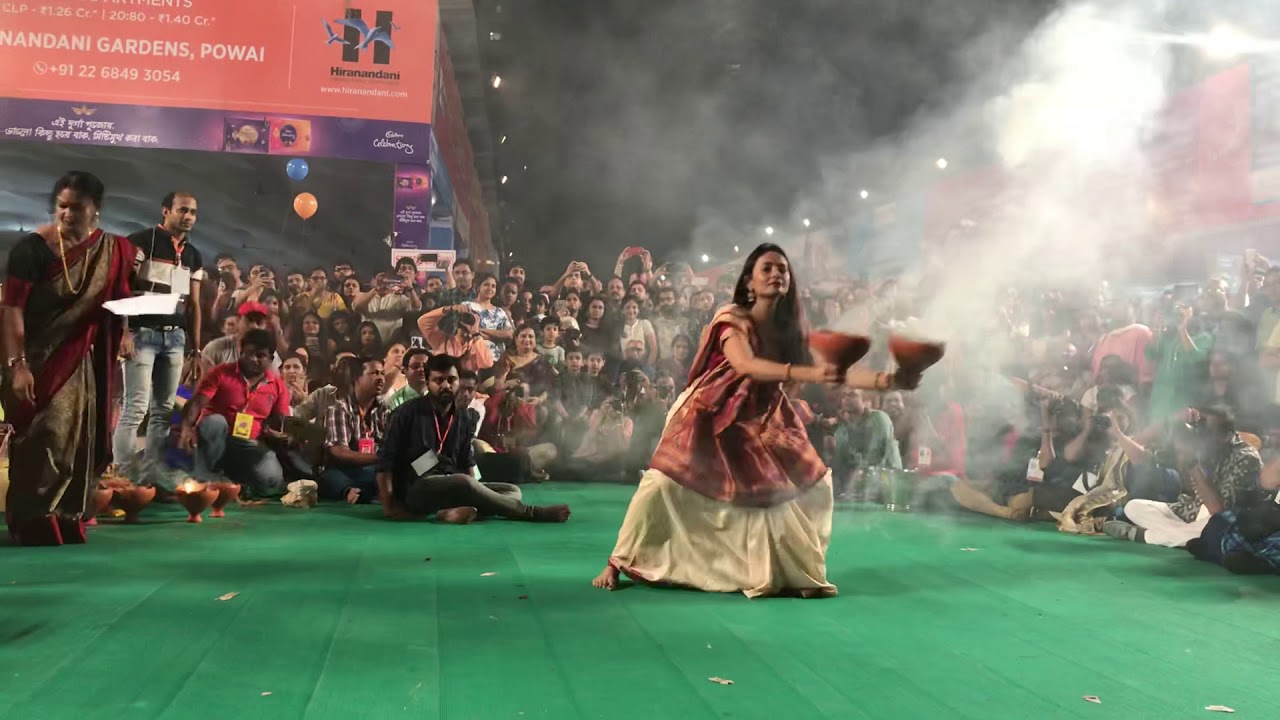 Videos of women dancing to the beats of dhaak (a traditional percussion instrument) as part of dhunuchi naach (ritualised dance worship), is viral on social media with claims that it is Trinamul Congress MP Nusrat Jahan's performance.
The video shows a woman wearing a traditional Bengali sari and performing the dhunuchi naach, an important part of the Durga Puja celebrations.
Multiple Facebook posts and tweets have erroneously identified the woman as Jahan, with captions like, "Nusrat Jahan, MP, performing Dhunuchi dance on Durga Puja immersion day?"
Jahan, a Muslim by birth, married entrepreneur Nikhil Jain, in an elaborate ceremony earlier this year. Her wearing sindoor (vermilion) after marriage and visiting pandals during Durga Puja have generated a lot of talk on social media.
Click here for an archive link of the post.
The video has also been retweeted by former member of parliament of the Bharatiya Janata Party (BJP) actor Paresh Rawal, who identified the performer as Jahan.
The original tweet that Rawal had retweeted has now been deleted. The video was earlier debunked by ALT News.
BOOM was able to ascertain that the woman in the performance is not Nusrat Jahan. We looked up with relevant keywords on YouTube and came across the same video that was uploaded to YouTube on October 6, this year.
The woman in the performance has been identified as Rashmi Mishra. Mishra performed at the Powai Bengali Welfare Association Times Durga Puja, 2019, one of the most popular Durga Pujas of Mumbai.
The same video has been uploaded by the PBWA's official Facebook page as well.
Video Of Bengali Actress Ritabhari Chakraborty Also Viral
Meanwhile, another video of Bengali actress Ritabhari Chakraborty performing a dhunuchi naach at one of Kolkata's popular Durga Puja pandals has been doing the rounds with a similar narrative.
Multiple videos of Chakraborty dancing at a South Kolkata puja pandal has been captioned as Nusrat Jahan's performance. Chakraborty had also uploaded footage of her performance on her Instagram page.
Claim Review :
Nusrat Jahan MP, performing Dhunuchi dance on Durga Puja immersion day?
Claimed By :
FACEBOOK POSTS and Twitter