Video Of Students Beaten In Allahabad, UP Goes Viral As Valsad, Gujarat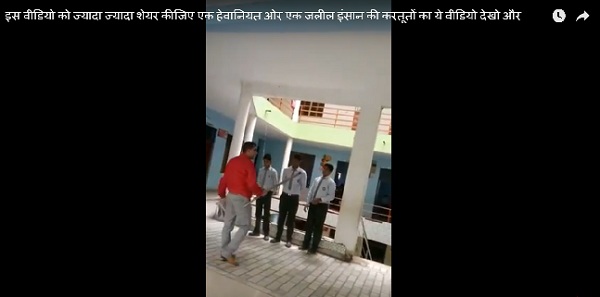 A video of a man barbarically beating teenage students with sticks at a school in Allahabad, Uttar Pradesh is going viral on WhatsApp and social media as that from a school in Valsad, Gujarat.
BOOM requests its readers to exercise discretion in sharing the video which reveals the identities of minor victims.
The video reportedly shot by one of the school's staff shows students being lined up receiving corporal punishment while being threatened supposedly by the school's principal though one report by the Hindustan Times says he is a school manager.
The WhatsApp message accompanying the video claims the incident took place at RM VM School in Valsad. The Hindi forward asks people to share it as much as possible so that the teacher is arrested and the school is shut down.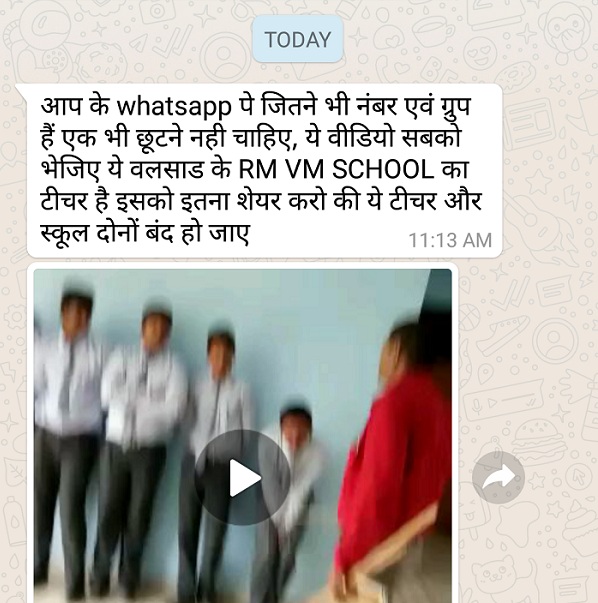 BOOM also found numerous Facebook posts which also claimed the video was from Gujarat.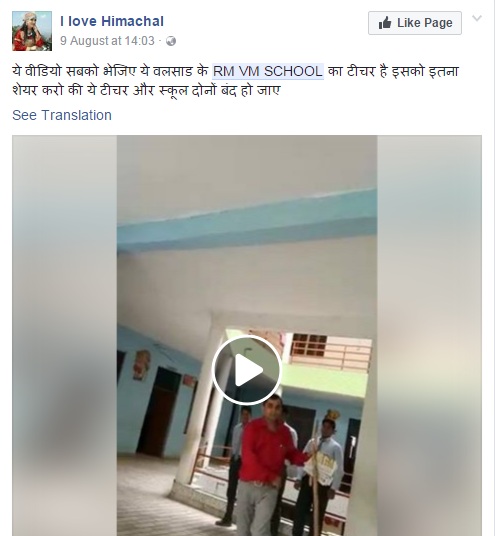 TRUTH ABOUT THE VIDEO
The video has been viral since the beginning of August. The incident took place at Rudraprayag Vidya Mandir in Shantipuram area of Allahabad, Uttar Pradesh.
The man assaulting the children in the video is Satyendra Dwivedi and is currently absconding. BOOM tried to get in touch with Sureshrao A Kulkarni, SP Allahabad. While Kulkarni was unavailable for comment, his office said an FIR had been filed against Dwivedi and that he would be caught soon.
BOOM was unable to contact Rudraprayag Vidya Mandir. A cellphone number listed for RM VM in Valsad appeared to be switched off.
Hindi news outlets have reported on the video. It was not immediately clear what sparked the corporal punishment.
Some news reports say the students were assaulted for complaining about the heat while others say they were beaten for being unable to answer a question in a chemistry class.
Local police told BOOM those details could only be verified once Dwivedi was arrested.
Warning: The below video is graphic in nature, some viewers may find it distressing.