Video Of Raid On Spurious Salt Viral As Unhygienic Tata Salt Factory
The video shows a raid conducted by Tata salt on an illegal packaging unit in Punjab.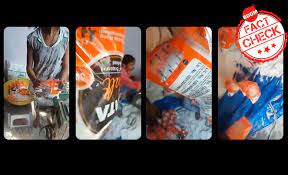 A video from a raid on a packaging factory dealing in spurious salt is viral with a false claim that it shows Tata salt packing salt in an unhygienic manner.
The two minute video shows a group of people sitting on the floor and filling salt using their bare hands into Tata salt pouches. The workers don't have any protective gear and one of them can be seen with his feet placed in the same salt, that he is adding to the packets. At the end of the video a police officer is also seen entering the place.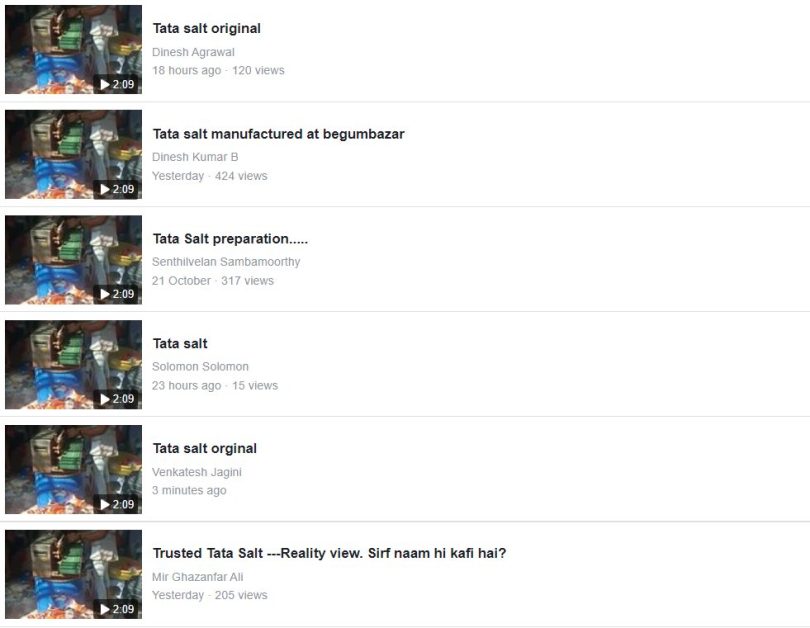 BOOM received the video on its WhatsApp helpline number (7700906111) inquiring about its veracity.
Viral on Facebook
The same video is viral on Facebook with the caption, "Come let me show you the factory of Tata salt. It is the number one salt brand of India. This company is giving employment opportunity to children so as to fund their education."
Click here to view, and here for an archive.
The video had around a thousand views as of writing the article.
FACT-CHECK
BOOM found that the video is not from Tata salt manufacturing plant but shows an illegal packaging unit in Punjab which would sell spurious salt in Tata salt packets. The video was recorded during a raid by a team from Tata salt and the Punjab police on the illegal unit.
Following the viral video, Tata Salt issued a statement on its Facebook page on October 15, 2019, stating, "The video pertains to a raid conducted by the Tata Salt team along with the Punjab Police against counterfeit salt operations, just last week in Dera Bassi."
The company further stated, "Tata Salt is produced from natural sea water using the technologically advanced Vacuum Evaporation process. We follow rigorous quality control protocols to ensure that a high-quality product is delivered to consumers."
"On October 11, 2019, Punjab Police had raided an industrial unit packaging and selling counterfeit grocery, cosmetics and other products and arrested the owner at Sundra village in Mohali's Dera Bassi subdivision," reported Hindustan Times on October 11, 2019.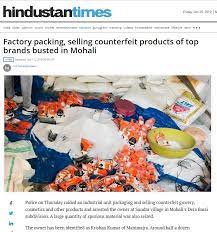 The report further stated that the owner along with half a dozen employees, including children were rounded up for questioning after the raid.
According to the report, the raid was conducted by the Mubarikpur police post personnel on the complaint of a Mumbai-based company that deals with complaints against counterfeit products.
Claim Review :
Video Shows A Factory Of Tata Salt
Claimed By :
Facebook Posts