Fact Check
Video From Morocco Falsely Shared As Fire At Kannur Airport
BOOM had debunked the same video in 2018. The incident took place at a mall in Morocco.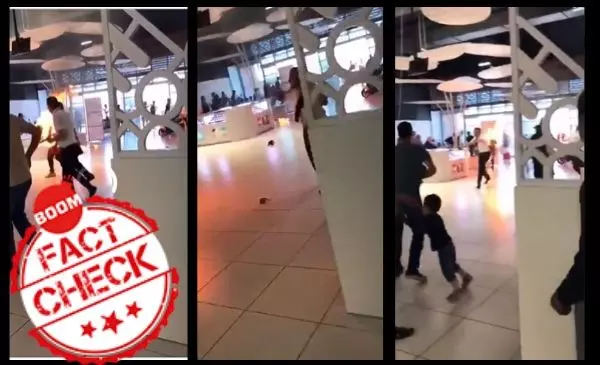 A 2018 video from Morocco showing a man on fire at a mall is being shared in India with a false claim that the incident happened at Kerala's Kannur International Airport.
The 20-second clip shows a man engulfed by large flames walking in a mall as security personnel scramble to extinguish the fire.
The Kannada caption accompanying the clip claims the incident happened at Kannur airport after a man's phone exploded while charging it through a power bank.
"The accident occurred in Kannur International airport, when a man was charging his cell phone using power bank and caught fire. Let's share the video to raise the awareness," the text translated from Kannada claims.
(Translated from Kannada - ಕಣ್ಣೂರು ಏರ್ ಪೋರ್ಟ್ನಲ್ಲಿ ಪವರ್ ಬ್ಯಾಂಕ್ ಅನ್ನು ಜೇಬಿನಲ್ಲಿಟ್ಟುಕೊಂಡು ವ್ಯಕ್ತಿಯೊಬ್ಬ ತನ್ನ ಸೆಲ್ ಫೋನ್ ಚಾರ್ಜ್ ಮಾಡುತ್ತಿದ್ದಾಗ ಈ ಅಪಘಾತ ಸಂಭವಿಸಿದೆ. ಸಾರ್ವಜನಿಕರೊಂದಿಗೆ ಜಾಗೃತಿ ಮೂಡಿಸಲು ಇದನ್ನು ಸಾಧ್ಯವಾದಷ್ಟು ಜನರಿಗೆ ಕಳುಹಿಸೋಣ.)
The same video was viral in 2018, with a different claim saying that the incident happened at a mall in Dubai with a similar claim about a mobile phone exploding.
Fact Check
BOOM had debunked the same video in 2018, when it was claimed to be from Dubai.

The video is from Agadir market of Morocco and the incident happened on June 3, 2018. A 30-year old man set himself on fire after his earlier attempt to steal an item from the mall was foiled by security personnel and he was forced to pay a hefty fine. Read more about the incident here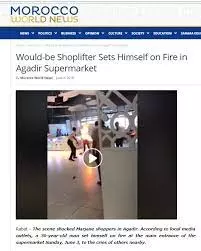 The Kannur international airport too debunked the video on its Facebook page, in March 2019. Click here to view the post.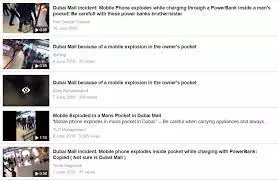 Claim :
Video shows man at Kannur airport on fire after his power bank exploded
Claimed By :
Twitter users
Do you always want to share the authentic news with your friends?
Subscribed Successfully...
Enter Valid Email Id