#Banking
'Unhappy' With SBI? Try Out Their SMS Feedback Service
The particular forward about SBI's ''UNHAPPY" service is factually correct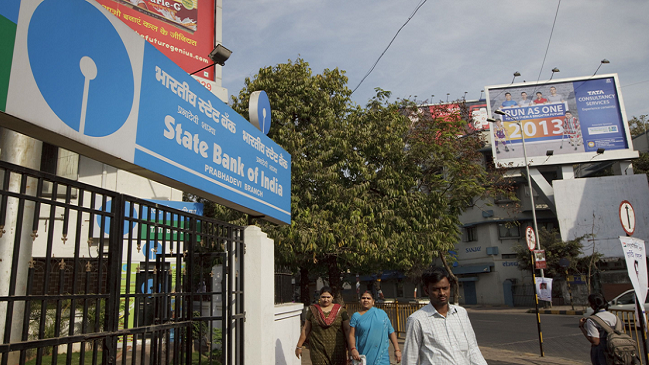 A message going around on various WhatsApp groups claims that the country's largest bank State Bank of India has launched an SMS service that will allow its customers to register their complaints against poor service.
The SMS in Hindi says this, "Good news for the customers of State Bank Of India. If you have a complaint against SBI or if your work is not being done by them or call you there many times or don't put an entry in your passbook, you can write UN_Happy and SMS it to 8008202020. After that, you will get a call from SBI's headoffice and you can tell them your complaint. After that people from that specific SBI branch will contact you and work on the complaint. Share this message with your friends, family and the people having complaints with SBI. Forwarded as Received."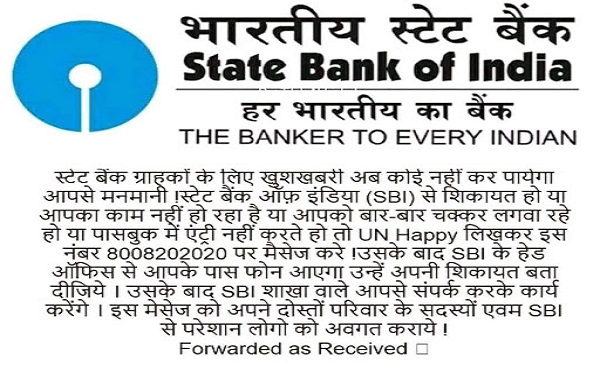 When we searched the website of the State Bank of India for the 'UNHAPPY' service, we found that the service does exist and that the customer can SMS "UNHAPPY" to 8008202020 after which the executives will call back and resolve the issues.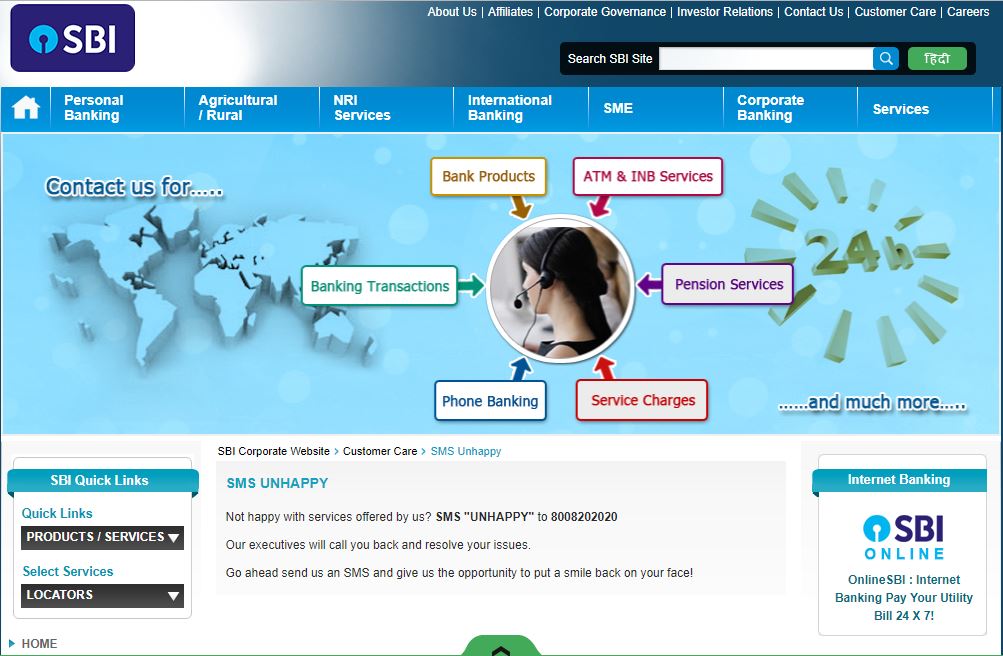 BOOM tried the service to check if it works and received a message from their call centre. We will update when we get a call from their customer service executive.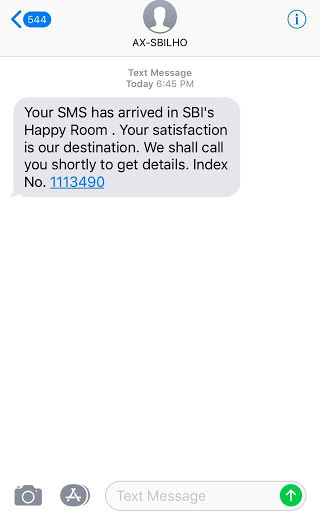 Speaking to BOOM, a spokesperson from the State Bank Of India confirmed that the service does exist and is being offered to improve their services based on user feedback. But the bank has clarified they have nothing to do with the message going around on WhatsApp groups. "The particular message in the creative though technically correct cannot be from us as it has 'Forwarded as received' written on it. Moreover, this has our old logo. Our logo was changed almost one and a half year back."
About the 'UNHAPPY' service by the SBI
The 'Unhappy' service by the SBI was launched in 2011 all over India. It was tested as a pilot project earlier at a few centres and received a good response. With this service, a customer who has a problem can SMS 'Unhappy' to the number given out by the bank - 8008202020, after which the bank takes care of the rest of the process. The executives of the bank call the customer and identify the nature of the problem and alert the office which has to take action. Most of the problems will be solved within a span of 48 hours, claimed the bank while making the announcement.
The State Bank of India has a network of over 13000 branches and five associate banks located in the country's remotest of areas.
Do you always want to share the authentic news with your friends?
Subscribed Successfully...
Enter Valid Email Id