In A 'Symbolic Gesture', Tripura Lifts AFSPA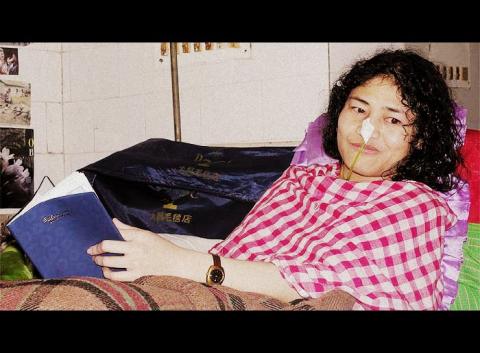 Human rights activist Irom Sharmila has been fasting since 2000 demanding repeal of the Armed Forces Special Powers Act (AFSPA), 1958, in Manipur. 
The Left-ruled Tripura government on Wednesday lifted the Armed Forces Special Powers Act (AFSPA) from the state which gives sweeping powers and judicial immunity to security forces in conflict-hit areas. The law was enforced in the state 18 years ago to curb terrorism.
Political parties, including the ruling Communist Party of India-Marxist and tribal-based opposition parties, have been demanding withdrawal of AFSPA.
"In view of the significant taming of terrorism in Tripura, the council of ministers today decided to withdraw the AFSPA from the entire state," Chief Minister Manik Sarkar told reporters.
He said, "The security forces recently exhaustively reviewed the law and order situation in the state. Considering the reports of the security forces, the council of ministers decided to recommend to the union home ministry to issue a notification to withdraw the AFSPA."
"The decisions were taken in view of the decrease of militancy-related incidents in Tripura over the last few years. However, the security forces would be watchful over the situation," Sarkar said.
Rahul Pandita, a senior journalist who has worked in the North East and other conflict-hit regions in the country, feels that withdrawing the AFSPA from Tripura is more of a "symbolic gesture."
"Tripura has been out of insurgency for many years now. It will be a huge step if the government could withdraw the AFSPA from Manipur, a state which has been suffering under the Act," Pandita told The News Minute.
He said he hoped the new government will take necessary action towards making Manipur an AFSPA free state. "The government should also take into consideration the views of the people of the state, including that of Irom Sharmila who has been on a fast for over fifteen years now demanding AFSPA's removal," he said.
He further added, "In my experience as a journalist, I do not think AFSPA does anything to tackle insurgency. It only alienates people and at times leads to the rise of insurgent outfits."
An official with the home department said, "Though the four-and-half-decade-old terrorism has been tamed in Tripura, the state government is always cautious about the terror outfits and their activities."
Tripura has 74 police stations and AFSPA has been in force in 30 police station areas. It was fully operational in 26 police station areas and partially in four. The law was first enforced in Tripura in February 1997, when terrorism was at its peak in the state, bordering Bangladesh.
Rights groups and political parties, specially the tribal-based Indigenous Nationalist Party of Tripura and Indigenous People's Front of Tripura, described the law as "draconian". Besides Tripura, the AFSPA is also in force in Manipur (excluding the Imphal Municipal Council area), Assam and Nagaland and in several districts of Arunachal Pradesh.
This article was orginally published on www.thenewsminute.com