Southeast Asia Illegal Migration Reaching Alarming Numbers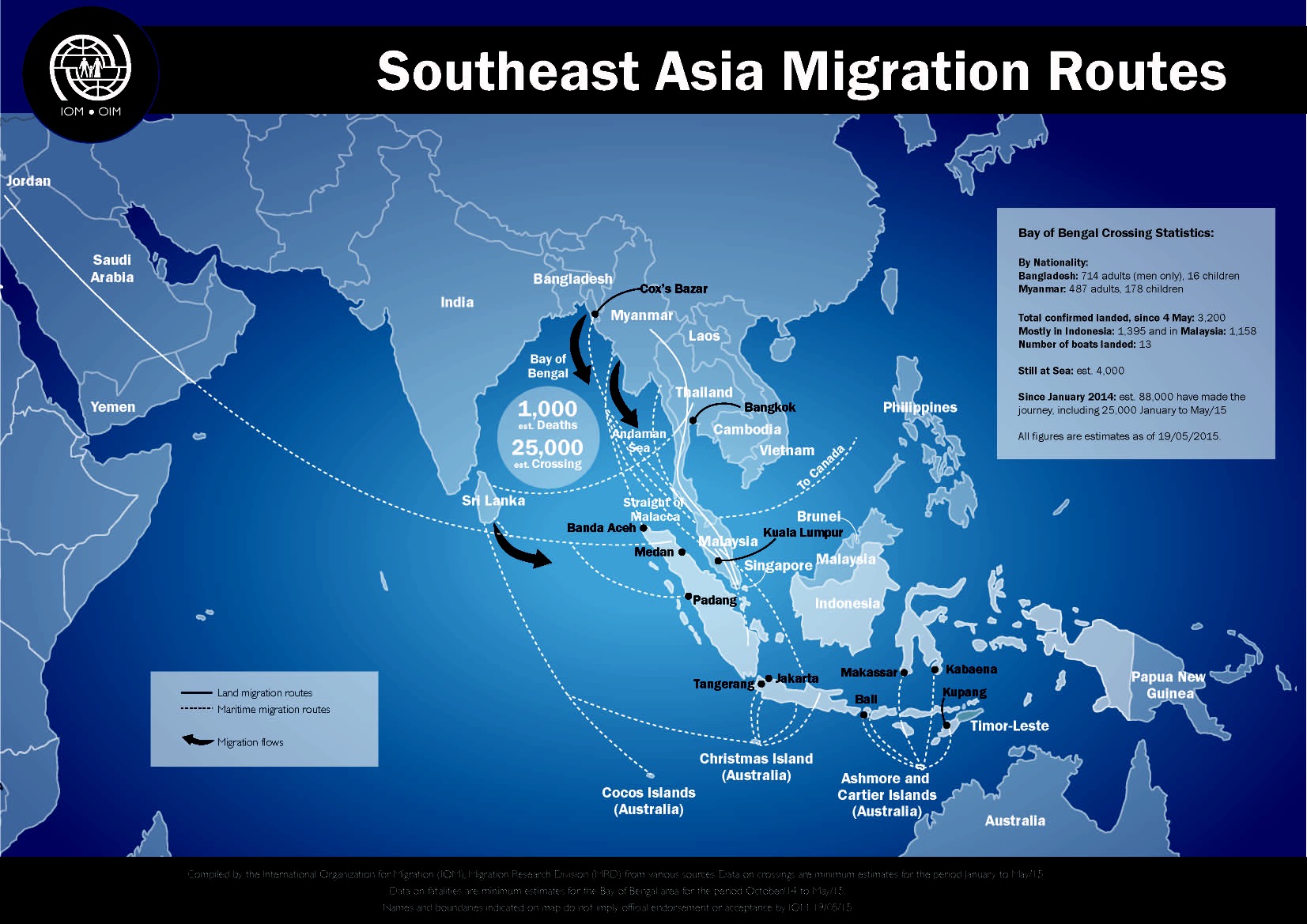 The surge of migrants in south-east Asia has reached an alarming level, and the pressure is being felt by countries like Thailand, Indonesia and Malaysia.
Asian nations have been struggling with the growing waves of desperate migrants who are landing on the shores of Indonesia, Malaysia and Thailand. In the past few weeks, at least 3,000 people have washed ashore or been rescued by fishermen and several thousand more are believed to still be at sea after people smugglers abandoned boats after a regional crackdown.
The International Organization for Migration has released a map showing the routes taken by boat refugees from Bangladesh and Myanmar when they sought shelter in several Southeast Asian countries.
As of May 19, 2015, the IOM estimated that 4,000 refugees are still stranded in the sea while 3,200 have already landed in Malaysia and Indonesia.
Malaysia and Indonesia had initially rejected the refugees but they are now ready to rescue those who have been victimized by traffickers.
This article was republished from Globalvoices.com.