Row Over BJP Entrant Anju Ghosh's Citizenship
In multiple interviews Anju Ghosh has said that she was born in Faridpur, Bangladesh and that the country is her motherland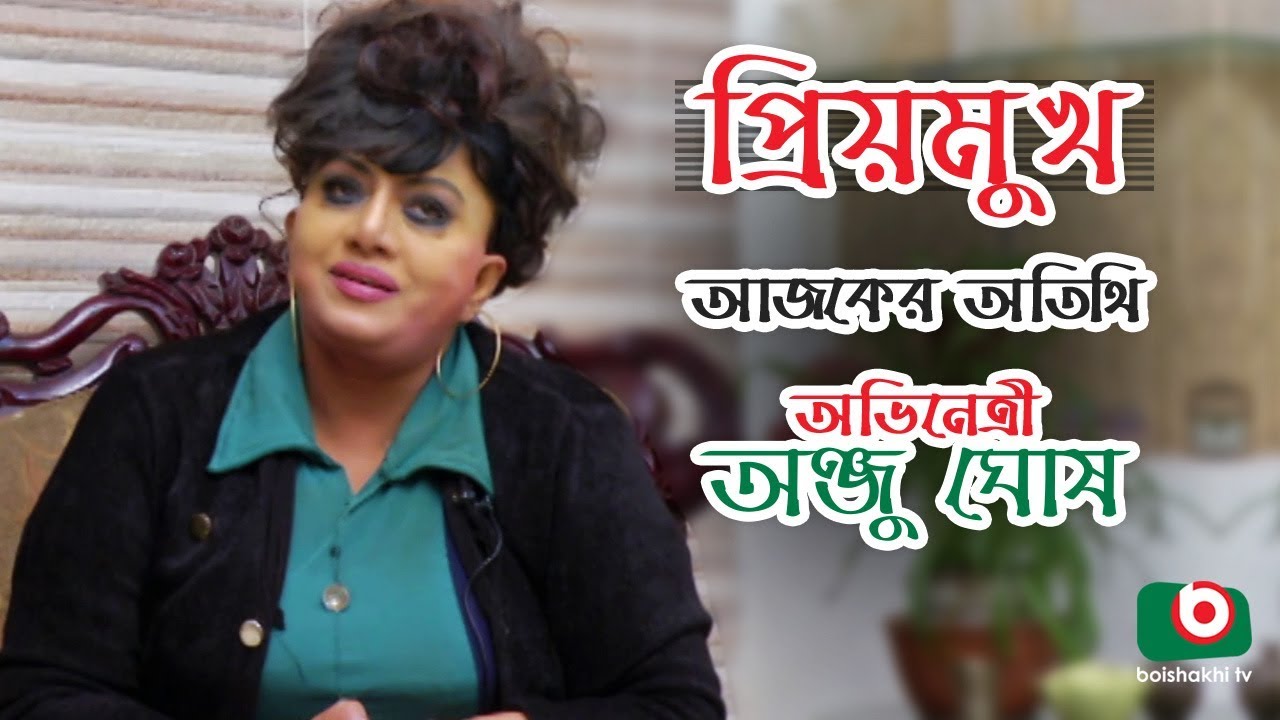 The induction of Bangla actress Anju Ghosh in the Bharatiya Janata Party (BJP) and the subsequent documents furnished by BJP's West Bengal president Dilip Ghosh to prove the former's citizenship has raised several questions.
Dilip Ghosh shared Anju Ghosh's birth certificate while admonishing those questioned the actress' citizenship, soon after she joined the party.
The former Bengali film star's birth certificate clearly states that she was born in Kolkata's East End Nursing Home Pvt Ltd in 1966, to Sudhanya and Binapani Ghosh.
However, this is in stark contrast to the interviews and the information available about Anju Ghosh online.
Though it could not be conclusively established that Ghosh was born in Bangladesh, certain discrepancies about her place of birth stand out.
What Ghosh Said In The Past
BOOM came across three interactions of Ghosh with the Bangladeshi media, where she states convincingly that she is from Bangladesh (erstwhile East Pakistan) and the country is her motherland.
In an interview to Bangladesh's Prothom Alo, Ghosh can be heard saying, "Who wouldn't want to return to the laps of his or her mother (read country). This is my janmabhoomi."
Noteworthy, that the YouTube description of the video mentions that Ghosh was born in Bangladesh's Fardipur and raised in Chittagong. The description reads as, "Though Anju Ghosh was raised in Chittagong, she was born in Faridpur. She ventured into cinema when she was in the eighth standard. Her first film was Tamij-uddin Rizvi's Ashirwad."
Bengali description: চট্টগ্রামে বেড়ে উঠলেও অঞ্জু ঘোষের জন্ম ফরিদপুরে। অষ্টম শ্রেণিতে থাকতে তাঁর সিনেমায় অভিনয় শুরু। প্রথম অভিনীত সিনেমা তমিজ উদ্দিন রিজভীর 'আশীর্বাদ'।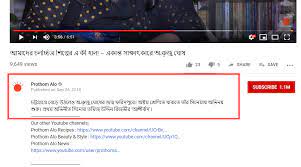 BOOM has reached out to the Chief News Editor of Prothom Alo, Selim Khan for a comment. The article will be updated upon receiving a reply.
Ghosh and the cine artistes of Bangladesh held a press conference in September 2018, on her return to the country after spending 22 years in Kolkata. In the video below, Ghosh can be heard saying, "Today that I landed in my motherland, it is not because of any intentions. I am not here to do a film or see how the film industry is doing. I have come here as a pilgrim."
Ghosh then goes on to say, "There is a certain pull of the motherland." Later she refers to her hit film 'Beder Meye Jyotsna' (the highest grossing Bangladeshi film) which still connects with her audience.
BOOM reached out to actor Misha Sawdagor, president of Bangladesh Film Artiste Association, who was also present at the press interaction. The article will be updated once he reverts.
In another interaction of Ghosh, it is mentioned that the actress was born in Bhanga area of Faridpur, on September 8, 1956.
A Facebook page of Ghosh also suggests that the actress was born in Bhanga of Faridpur district. Here is the archived link of the page. Interestingly, Ghosh evaded questions on her citizenship status when asked.
Also, the registration number of the birth certificate (2917) shared by Dilip Ghosh doesn't match the registration number (1131) of the certificate accessed by BOOM from Kolkata Municipal Corporation.
BOOM also reached out to East End Nursing Home Pvt Ltd, Kolkata, where Ghosh was reportedly born. However, we were told that records of child births could only be accessed through the civic body.
Wikipedia page changed at least 51 times
BOOM observed that Anju Ghosh's Wikipedia page has been changed more than 50 times since the time the BJP announced her political entry. Ghosh's age was first introduced in her Wikipedia page on May 13, 2012.
However, the latest edited page, at the time of writing this article, doesn't mention Ghosh's age anymore. Though, her birthplace still remains the same: Bhanga, Faridpur.
Bangladeshi actors penalised for participating in political meets in the past
Anju Ghosh's induction in the BJP brings back the mysterious connection that Bangladeshi actors have with the Indian political diaspora. In April, Bangladeshi actor Ferdous Ahmed's visa was cancelled by the Centre after he was spotted campaigning for Raiganj's TMC candidate. Ahmed was blacklisted by the Centre as well.
Another actor Ghazi Abdul Noor, was asked by the Union home ministry to leave the country immediately after he was found attending a Trinamool Congress rally, on an expired visa.
We are glad to bring you this fact check. If you are happy with our mission to keep the internet safe of disinformation, do support us by clicking on the link