Real Vs Reel: FactChecking Mersal's Claims On GST, Demonetisation
BOOM looked at 7 claims made in the movie. Some false, some true and some of them a creative expression to drive home a larger message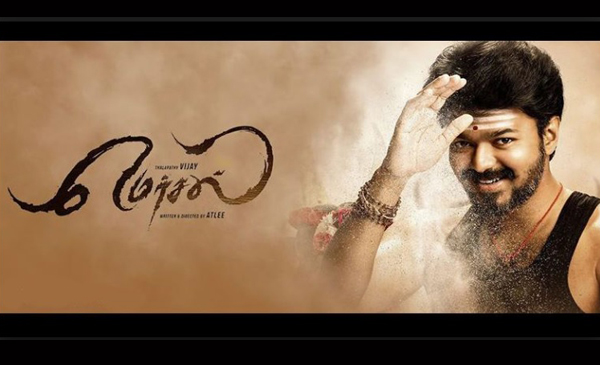 'Mersal', a Tamil movie with actor Vijay in the lead has been in the news owing to its critical dialogues on GST and demonetisation. BJP's Tamil Nadu unit was quick to take offense and claimed that the creators of Mersal had mislead viewers about the government's two major policies.
H Raja, a BJP leader from Tamil Nadu said, 'everyone has the right to criticise the BJP government on any medium, but the criticism should be based on facts'.
However, Raja gave the debate a communal spin when he tweeted photos of the actor's voter ID card and a letter signed by Vijay - both show his full name 'Joseph Vijay'. Widely known as Vijay, the actor's full name is rarely used.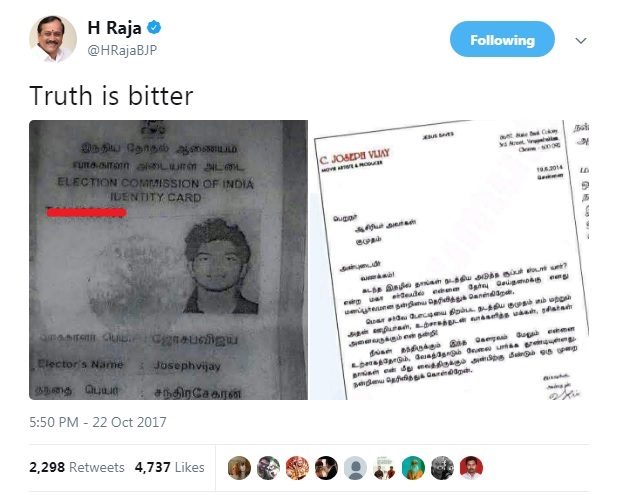 But are the statements made in the movie about GST and demonetisation true? BOOM takes a look at 7 claims made in the movie.
Below are clips from the movie. Clip 1 has claims 1- 6 and clip 2 has claim 7.
Courtesy : Tamizhan Daw
Courtesy : Tamil kurangu
CLAIM 1 : Singapore levies 7% GST and provides free healthcare to its citizens
RATING: False
FACT: While Singapore levies 7% GST, it does not provide free healthcare to its citizens.
Only 1/4th of the total health cost in Singapore is borne by the state through taxes. Citizens of Singapore are forced to save 7 to 9.5 percentage of their salaries for routine medical expenses through the 'Medisave' scheme.
CLAIM 2 : India levies 28% GST and yet does not provide free healthcare.
RATING: Partly true, partly false
FACT: Though the highest slab of GST is 28%, the other slabs are 5%, 12% and 18%.
Though India does not have free healthcare as a whole, it does provide subsidized health services to impoverished sections of the society. The Rashtriya Swasthiya Bima Yojana provides health insurance coverage of Rs. 30,000 to families below poverty line (BPL) by paying Rs. 30 as registration fee.
National Health Policy 2017 proposes to provide proposes free drugs, free diagnostics and free emergency care services in all public hospitals.
CLAIM 3: 12% GST is levied on medicines while there is no GST on liquor.
RATING: True but misleading because it lacks context
FACT: Though GST is not levied on liquor for human consumption, states still levy taxes on it.
Tamil Nadu levies 14.5% VAT on alcohol and a service tax of 6%.
GST on drugs and medicine ranges from 5% to 12%.
CLAIM 4 : A government hospital in India did not have oxygen cylinders. The payment to the oxygen suppliers was pending for two years.
RATING: Partly true, Partly false.
The movie seems to be referring to the BRD Medical College of Gorakhpur that had faced an oxygen shortage. However, the payment was due only for 6 months and not 2 years.
Known as the 'Gorakhpur tragedy', over 60 children died between August 7th and 11th in the hospital allegedly due to oxygen shortage. However, a central probe by the Indian Medical Association and the Uttar Pradesh government dismissed the allegation.
The report by IMA said that the death of the children was not due to shortage of oxygen supply but due to other medical reasons. Despite a disruption in liquid oxygen supply by the supplier, the hospital had purchased oxygen cylinders. However, the report says that hospital kept payment to the oxygen supplier pending despite having funds.
Letters sent by Pushpa Sales, the oxygen supplier to the hospital, reveal that an amount of Rs. 40 lakh was pending as payment over 6 months.
CLAIM 5: A dialysis session was interrupted by power outage leading to 4 deaths at a government hospital. The hospital did not have a power backup.
RATING: Mostly True.
Three patients who underwent dialysis died at Indira Gandhi Medical College and Research Institute (IGMCRI), Kathirkamam, Puducherry due to power outage in March 2017.
The backup generators did not restore power for the next 7 minutes and the patients developed complications leading to their deaths.
CLAIM 6: A new born baby kept inside an incubator was bitten by a rodent in an Indian hospital.
RATING: True
FACT: A 10-day old baby died after being bitten by a rat in the ICU of a government hospital in Guntur, Andhra Pradesh in 2015.
In May 2017, a new born baby who was sleeping on the floor with its mother was bitten by rats in a district hospital at Shivpuri, Madhya Pradesh.
In another incident in June 2017, a 4-year old was bitten by rats in a government hospital in Banaswara, Rajasthan.
CLAIM 7: In Digital India there is only digital money. No one has cash. All are standing in queues.
FACT: This is with reference to the period of demonetisation when people had to deposit old currency notes with the banks.
In the scene below a man tries to steal the wallet of a person standing in a visa queue. However, to the dismay of the thief the wallet is empty to which the man says that he does not have cash.
Courtesy : Tamil kurangu
Though it is out of context now after remonetisation, it is true that Indians stood in queues for 50 days to exchange demonetised notes in their possession. The government also claimed that demonetisation was aimed at creating a 'Digital India' along with tackling terrorism and corruption.