Ram Rahim Sentencing: 5 Rogue Gurus And Sexual Exploitation
Here are the other infamous spiritual gurus in India who have faced sexual assault allegations.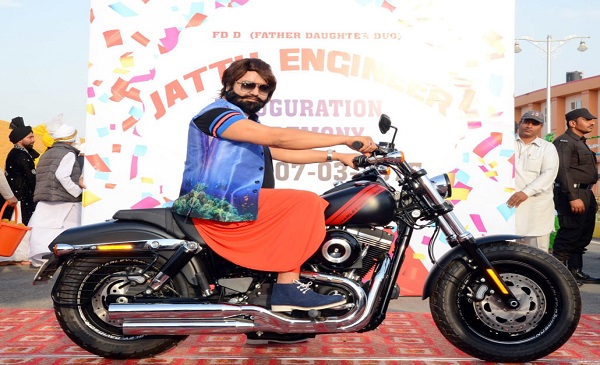 The conviction of the head of Dera Sacha Sauda sect on two counts of rape by a special court in Haryana on Friday has once again put the spotlight on allegations of sexual exploitation that have dogged self-styled god men in India.
Ram Rahim Singh was sentenced to a total of 20 years imprisonment on Monday in a high profile case that highlights sexual exploitation of women in cults.
Here are the other infamous spiritual gurus in India who have faced sexual assault allegations.
Swami Premananda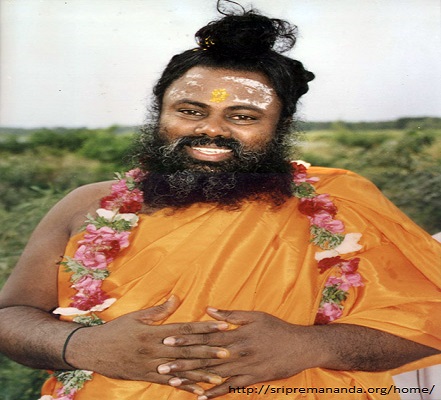 Swami Premananda shifted base to south India in 1983 to escape ethnic violence in Sri Lanka. In 1997, the spiritual guru also known as 'Trichy Sai Baba' and 'Tiger Swamy' was sentenced to double life imprisonment on 13 counts of rape. His victims were Sri Lankan Tamils. He was also fined Rs. 66.4 lakh. Premananda died in a Cuddalore prison in 2011.
Source: Lanka province CM seeks release of 3 convicts in Premananda case
2. Asaram Bapu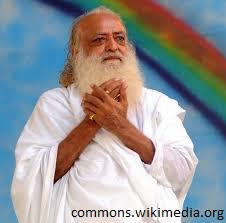 In 2013 Asaram Bapu was arrested on allegations of sexually assaulting a 16-year-old minor in Jodhpur. Asaram denied the charge against him blaming Sonia Gandhi and Rahul Gandhi for the predicament he was in. Two Surat-based sisters had lodged separate complaints against Asaram and his son Narayan Sai accusing them of rape and illegal confinement, among other charges, the Times of India reported.
Asaram Bapu also made controversial remarks about the 2012 Delhi gang rape victim saying her life may have been spared if she had addressed her attackers as brothers.
The Supreme Court on Monday questioned the Gujarat state government over the slow pace of the trial.
Source: Asaram Bapu arrested by Jodhpur police in sexual assault case
3. Swami Nityananda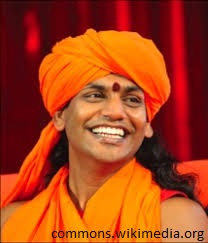 Swamy Nithyananda founded Bangalore-based Nithayananda Dhyanapeetam. He also operates a meditation centre in Los Angeles and claims to possess paranormal powers of levitation. Nithyananda landed in controversy when a sex tape of him with an actress aired on local channels. In 2012 an Indian-American woman accused him of raping her for several years at his ashram. Nithayananda denied the allegations. He has has never been convicted.
Source: India's 10 most controversial gurus
4. Ichchadhari Sant Bhimanand Ji Maharaj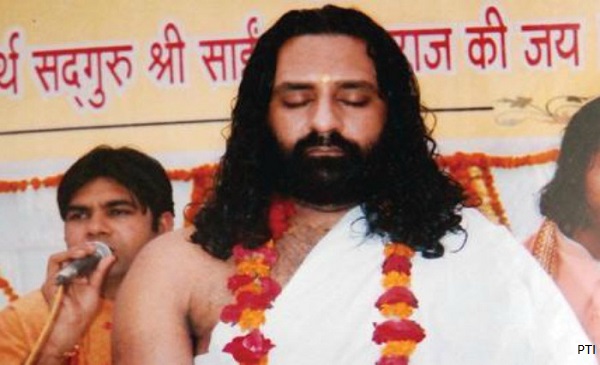 Sant Bhimanand whose real name is Shreemurath Dwivedi ran a sex racket for ten years in Delhi which the police busted in 2010. Dwivedi started work in Delhi as a security guard in 1988. In 1997 he was arrested for managing a prostitution ring. On his release, he reinvented himself as a spiritual leader as a front for his shady dealings.
Source: Sleazy godman under police net worth Rs 500 cr
Coincidentally, after publishing this story Delhi police tweeted that "Ichadhari Baba" had been held.
@DelhiPolice #SouthEastDistrict held cheater & high profile Sex Racketeer "Ichadhari Baba"

4 cheating 30 lacs from a woman for giving job. pic.twitter.com/5g9eQwgDtB

— DCP South East Delhi (@DCPSEastDelhi) August 28, 2017
5. Swami Amritha Chaitanya
In 2009 Santhosh Madhavan alias Swami Amritha Chaitanya was convicted on three counts of rape, two minors and a 22-year old woman. He was sentenced to 16 years imprisonment.
(Updates to add latest details)