Pulwama Aftermath: Video From Indonesia Shared With Misleading Context
A month-old video of Indonesian army soldiers overpowering a youth carrying gun is being circulated widely. It is not clear whether the video is that of a mock drill or foiled terrorist attack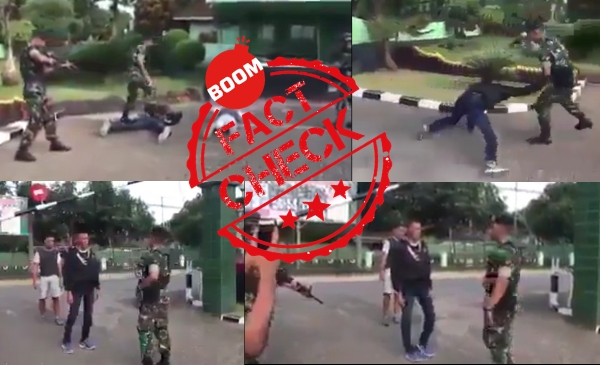 A video from Indonesia showing two military personnel disarm a man wielding a gun who tries to enter a complex has gone viral on several fan pages of the Indian Army claiming it to show Indian Jawans.
The message, in Hindi, accompanying the post says, "This man tried to shoot the army man. See the result." (Hindi text - आर्मी के जवान पर गोली चला रहा था ये इंसान देखिये क्या हुआ )
The archived version of the post can be accesses here.
The post, shared widely from Facebook page Proud of Indian Army on January 8 this year, has over 41,000 shares. However, it has picked up on internet in the aftermath of the Pulwama incident where over 40 CRPF personnel were killed in a terrorist attack. The same video has also been shared from Facebook profile of Er Sharvan Patel.
While the post is almost a month old, as many as 1600 of the 5300 comments on the post have been made in the past 24 hours. This means 30 per cent of the total comments were made in the last 24 hours, and but for few exceptions, almost all of them are 'Jai Hinds' or appeals to kill the armed man.
The post has been shared widely on Facebook in the last 24 hours.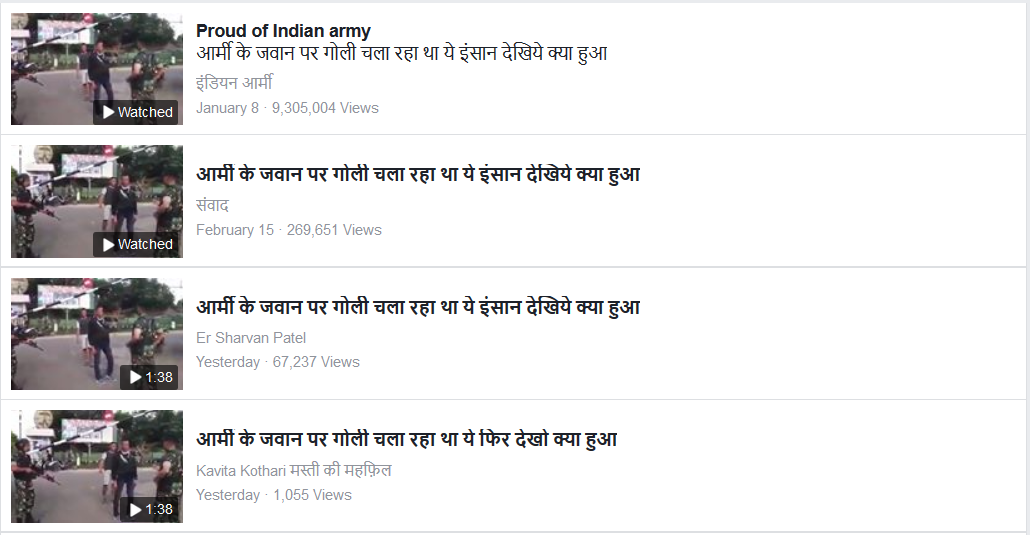 Fact Check
When BOOM broke the video into fragments and ran a reverse image search on few of the frames, we were directed to some pages which had the same video.
The videos, in almost all cases, had more or less similar captions. After running them through Google translator, we found the language to be Indonesian.
Most of these captions, when translated, gave this message: Oh, God!! This young man challenged the TNI and saw what happened (sic)!!
Tentara Nasional Indonesia (TNI) or the Indonesian National Army is the military force of the Republic of Indonesia.
While it's not clear whether the video is a mock military drill or a foiled terrorist attack, one thing that holds clarity is that this viral video is not from India.
Claim Review :
A man trying to attack an army jawan was overpowered and disarmed swiftly
Claimed By :
Facebook Er Sharvan Patel