"Political football" Between Two Parties, Mallya Says India Has No Grounds To Extradite Him
Vijay Mallya says India has no case against him and that he has been made a "political football" between two parties.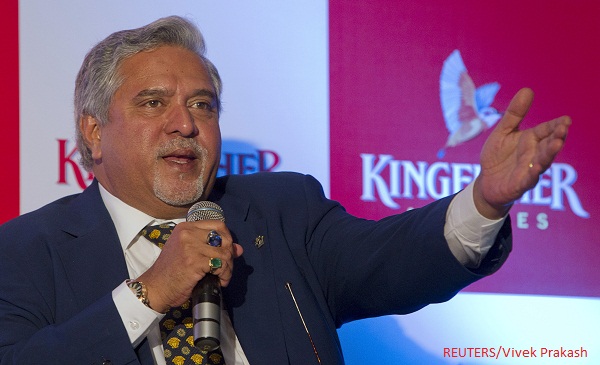 A file photo of Vijay Mallya
A defiant Vijay Mallya said he will not be leaving the United Kingdom and that India had no grounds to extradite him from Britain, according to Reuters.
The former liquor baron, who also co-owns the Force India Formula One Team, spoke to Reuters in an exclusive interview on Wednesday at his team's 2017 car launch in Silverstone, England.
Mallya fled to the UK in March 2016 after being wanted in courts by banks seeking to recover about 9000 crore rupees owed by the businessman's now grounded airline, Kingfisher Airlines.
The businessman also faces money laundering charges in India.
"The government-owned banks are trying to hold me personally responsible for the failure of India's largest airline and to repay their debts," Mallya was reported to have told Reuters.
"Not one rupee was misused;" he was reported to have said, adding that he would legally contest the charges.
Earlier this month India handed over a request for Mallya's extradition to the British High Commission in New Delhi.
India has an extradition treaty with the UK.
Mallya also figured in talks between Prime Minister Narendra Modi and his British counterpart Theresa May in India in November.
New Delhi is determined to make an example out of Mallya as it wants to be seen as strict in dealing with economic offenders.
However, that may prove to be difficult.
Mallya on several occasions has expressed doubts about receiving a fair trial in India. He told Reuters on Wednesday that he was safe in the UK.
"I would rather be safe than sorry because I certainly do not want to be at the mercy of some maverick in the government of India," he said.
The former member of parliament is also reported to have said that he had become a "political football" between the Congress and ruling Bharatiya Janata Party.
Mallya said that recovery of loans was a civil matter and that the Central Bureau of Investigation at the behest of the government converted it into a criminal matter following which charges of defrauding banks and money-laundering appeared.
"I firmly believe they have absolutely no case against me whatsoever," he was reported to have said.
The high-profile case is symptomatic of the malaise that has gripped public sector banks that are grappling with record bad debts to the corporate sector.
Kingfisher Airlines' biggest creditor is state-owned State Bank of India.
Mallya has dodged journalists from India in the UK, accusing the press of carrying out a witch-hunt against him.
Very unfortunate that Indian media do not share pride that an Indian entry into Formula 1 is so successful. Only focussed on blasting me.

— Vijay Mallya (@TheVijayMallya) February 23, 2017