Fact Check
Pimpri Police Dismiss Communal Angle In Hitesh Mulchandani Murder
Hitesh Mulchandani, was abducted and stabbed after a fight in a Pune bar. Local police tell BOOM action will be taken against those spread communal hatred using this incident.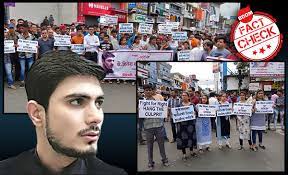 Maharashtra's Pimpri Police have refuted claims doing the rounds on social media that there was a communal angle in the abduction and murder of 24-year-old Hitesh Mulchandani. Viral posts on Twitter and Facebook claimed that Mulchandani was murdered by a Muslim gang for raising his voice against public urination.
BOOM also contacted Rohit Sukheja, friend of the victim who was present during the incident and filed the FIR, who said he was "angry at such communal posts." Sukheja said, "Such communal and religious posts are even hurting the Mulchandani family."
Following investigation, Pune's Pimpri police registered a case against six accused including two minors. The accused have been identified as Akshay Bhosle alias Linga, Shahbaaz Shiraz, Yogesh Tompe alias Langda, Arbaaz Shaikh and two minors whose names have been withheld. While the police have arrested Bhosle and Tompe, Shiraz and Shaikh remain absconding.
Pimpri is a suburb off Pune city and forms one of the twin cities of Pimpri-Chinchwad.
Giving the crime a communal twist, columnist Shefali Vaidya on Saturday Tweeted, "24 year old, Hitesh Mulchandani was kidnapped, probably tortured and burnt to death by some Muzlim men in Pune, considered to be one of the safest cities in India, coz he objected to a Muzlim man urinating publicly. But hey, this is not a 'hate crime' as the victim is Hindu!"
Vaidya's tweet received more than 5000 retweets and 6000 likes.
Her tweet was retweeted by Mohandas Pai, Chairman, Aaron Capital, with a comment, "Will @FactCheckIndia look at this as a hate crime by M or continue to ignore such crimes? @swati_gs @ARanganathan72 @vivekagnihotri Why are such ghastly crimes not protested by those leftists professional protestors?"
In fact, the tweet by Vaidya is a viral message doing the rounds on Facebook since the incident.
Many posts gave a communal tone to the incident by tweeting the name of only the Muslim accused including the name of the minor. And other falsely claimed, Mulchandani had been killed "by Muslim men" and "Muslim gangs". The posts further added false claims that Mulchandani had been "burnt to death"
On July 24, right leaning news site, OpIndia, on their Hindi site, carried a story titled, 'यहाँ पेशाब मत करो – इसी बात पर हितेश को जलाकर मार डाला: फिरोज, कुरैशी, शेख, लंगड़ा सहित 5 पर FIR'. Interestingly, the OpIndia headline mentioned only the names of the Muslim accused even though the story mentioned the names of one of the accused with a Hindu identity.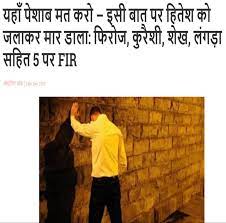 FACT-CHECK

Speaking to BOOM, Sudhir Hiremath, Deputy Commissioner of Police (Crime) Pimpri, dismissed all claims of a 'hate crime'. He said that the incident happened at Krunal Bar in the city which Mulchandani was visiting to meet the owner who was his friend. Hiremath explained that Krunal bar was open till 3.30 am, way past the official deadline of 1.30 am.
"At around 3.30 am, six people including two minors arrived at the bar in a vehicle and one of them got off to order beer. While one of the accused was buying alcohol, another accused, a minor got off the vehicle and started urinating outside the gate of the bar," Hiremath said.
"A worker at the bar saw this and tried to stop him. The minor accused broke a beer bottle on the worker's head. Seeing this, the bar owner and Mulchandani rushed out and scuffle ensued," he said. While the rest of the accused abducted Mulchandani and bundled him into their vehicle, the bar owners and workers managed to apprehend one of them, a minor.

"The minor accused and the three adults - Bhosle, Sawant, Shiraz And Shaikh took Mulchandani in the vehicle and stabbed him multiple times. They then called the bar owner and asked him to return their friend who was in their custody and in exchange they would release Mulchandani," Hiremath said. Pimpri police told BOOM that this discussion went on for two to three hours with the accused eventually switching off their phones. "It was then that the bar owners approached the Pimpri police and filed an FIR."
BOOM was able to access the FIR filed by Rohit Sukheja, owner of Krunal bar and it confirms the events.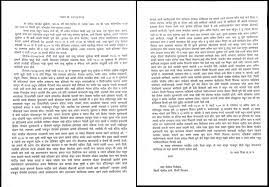 Speaking with BOOM, Sukheja said, "There is no Hindu Muslim angle. There are three Hindus and three Muslims who are accused. They are simply criminals and it is only the people who don't know anything who are linking the incident with religion." He added, "They are also troubling the Mulchandani family with such statements."
Kalyan Pawar, Senior Police Inspector, Pimpri police station, who said that any posts claiming Mulchandani was burnt are false. "The victim was stabbed multiple times and not burnt. There were no burn marks on his body," Pawar said. He added that unlike what the viral posts claim, Mulchandani was not killed for objecting to public urination. "It was a bar worker who objected and not the victim. The victim was abducted and killed in the scuffle that followed the objection over public urination,"he said.
Pawar said the arrested accused, Akshay Bhosle, Yogesh Tompe, two absconding accused Shahbaaz Shiraz and Arbaaz Shaikh and the two minor accused have been booked under sections 302, 364, 326, 504 of the Indian Penal Code.
"We will take action against those who are spreading communal hatred using this incident,"said Hiremath.
Claim :
Muslim gang killed Hitesh Mulchandani
Claimed By :
Shefali Vaidya
Do you always want to share the authentic news with your friends?
Subscribed Successfully...
Enter Valid Email Id