Fact Check
Picture Of Xi Jinping Dressed In Indian Attire Is Fake
A reverse image search shows the original photo, when Imran Khan met Xi Jinping in Beijing in November 2018, has been doctored.
A photo showing Chinese President Xi Jinping, wearing a traditional Indian outfit, while meeting Pakistani Prime Minister Imran Khan, is photoshopped.
The doctored picture is being shared on the back of the Chinese leader's recent two-day visit to Chennai to meet Prime Minister Narendra Modi as part of an 'informal summit' between India and China.
Among the highlights of the visit was PM Modi donning a traditional Tamil 'karai vesthi' outfit.
The fake image is being shared with a caption in Malyalam that roughly translates to 'see the real Modi magic, here is the Chinese premier who went to Pakistan … In Indian dress.'
Original text : ഹെല്ലോ .... അൽ കമ്മീസ്..അൽ സഖാപ്പീസ് ...അൽ സുടാപ്പിസ്....യഥാർഥ മോഡി മാജിക് നിങ്ങള്ക്ക് കാണണോ...ദാണ്ടെ കിടക്കുന്നു......ഭാരതത്തിൽ നിന്ന് പാകിസ്ഥാനിൽ പോയ ചൈനീസ് പ്രീമിയർ......ഇന്ത്യൻ ഡ്രെസ്സിൽ......
Click here to view an archived version of the post.
The poorly photoshopped image appears to make Xi Jinping floating above the carpet.

FACT-CHECK
The fake image was created as satire by @Atheist_Krishna a known photoshopp artist on Twitter and is now being shared as real.
A Google reverse image search of the photo shows that it has been doctored. Xi Jinping can be seen wearing a black suit with a white shirt and blue tie.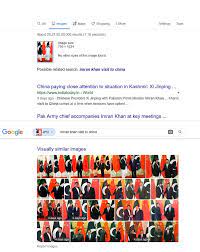 The original photo was shot by Reuters photographer Thomas Peter - when Imran Khan visited Beijing in November 2018. The image is part of a slide show on the wire news agency's website and can be viewed here.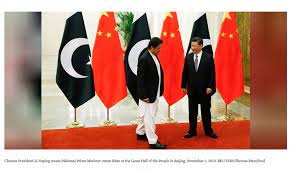 Claim :
Photo shows Xi Jinping dressed in Indian attire
Claimed By :
Facebook posts
Do you always want to share the authentic news with your friends?
Subscribed Successfully...
Enter Valid Email Id