Photoshopped Image of Actress Nusrat Jahan Revived After TMC Announces Her Candidature
The image, which has morphed Jahan's face on a woman's body with tattoos, is being shared with a derogatory caption in Bengali.
A photoshopped image of Bengali actress and model Nusrat Jahan, has been revived on Facebook less than 24 hours after the Trinamool Congress (TMC) named her as a candidate to contest polls from the Basirhat, North 24 Parganas constituency in West Bengal.
The image, which has morphed Jahan's face on a woman's body with tattoos, is being shared with a derogatory caption in Bengali. BOOM has chosen not to translate it.
You can view the archived version of Facebook posts here, here and here.
At the time of writing the article, the post had already been shared more than 100 times.
Though the post was deleted by the Facebook group হিন্দু সংগঠন(R.S.S), an hour after it was shared in it, the photoshopped picture found its way to other Facebook pages which mocked the candidature of the Bengali actresses. The Facebook group is not officially linked to the Rashtriya Swayamsevak Sangh.
Fact Check
A cursory look shows that Jahan's head appears to be larger than the rest of the body, in the image.
BOOM ran a reverse image search and found the image of the tattooed woman is originally of a model whose image has been shared appears on the website indulgy.com with the caption 'Inked Girl by Jeanine.'
The website in turn has credited tats-and-lingerie.blogspot.com for the picture.
The difference of the photoshopped and original image is quite clear.
BOOM also found that Jahan's photoshopped image is old and has been used as a thumbnail image for websites with pornographic content.
Nusrat Jahan is among the 17 women who will be representing Trinamool Congress in the upcoming Lok Sabha polls. Apart from Nusrat, Mimi Chakraborty, another Tollywood actress will also be contesting the polls from Jadavpur constituency.
(BOOM is now available across social media platforms. For quality fact check stories, subscribe to our Telegram and WhatsApp channels. You can also follow us on Twitter and Facebook.)
Claim Review :
Nusrat Jahan's revealing photo is enough for people to vote
Claimed By :
Facebook Posts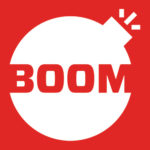 Swasti Chatterjee
Swasti Chatterjee is a fact-checker and the Deputy News Editor of Boom's Bangla team. She has worked in the mainstream media, in the capacity of a reporter and copy editor with The Times of India, The Indian Express and NDTV.com and is now working as a digital detective, debunking fake news.