Photoshop Fail: No, Tajinder Bagga Was Not Feasting During His Hunger Strike Against Kamal Nath
Did Tajinder Bagga eat samosas during his fast against the appointment of Kamal Nath as Madhya Pradesh CM? No this is a photoshopped image.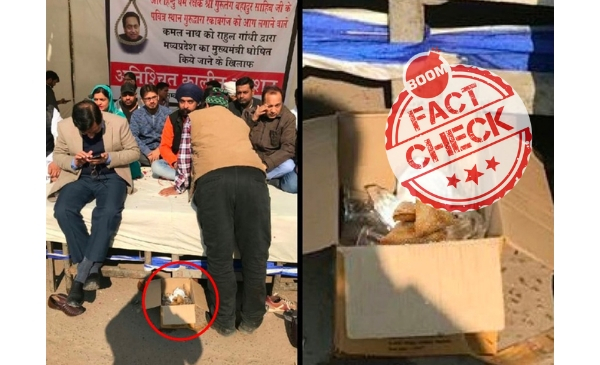 An image purporting to show a few samosas kept in a box at an indefinite hunger strike by Bharatiya Janata Party (BJP) spokesperson Tajinder Pal Singh Bagga against the appointment of Kamal Nath as the chief minister of Madhya Pradesh, is fake and has been photoshopped.
The image was shared by a Facebook page called 'With Congress' on Wednesday and has been shared over 100 times in three hours.
In the photo, Bagga is seen sitting on a platform while below the stage a cardboard box with three samosas and other plastic items can be seen.
You can access the archived version of the post here.
BOOM looked for the image on the Internet but couldn't find any image or article that specifically pointed out that there was food seen during the hunger strike.
But the image looked clearly photoshopped as the way the three samosas were placed looked quite unusual.
BOOM decided to search for images of samosa on Google images and found the exact same image online. The image is from the Times Food website where it was captioned as Keema Samosa Recipe.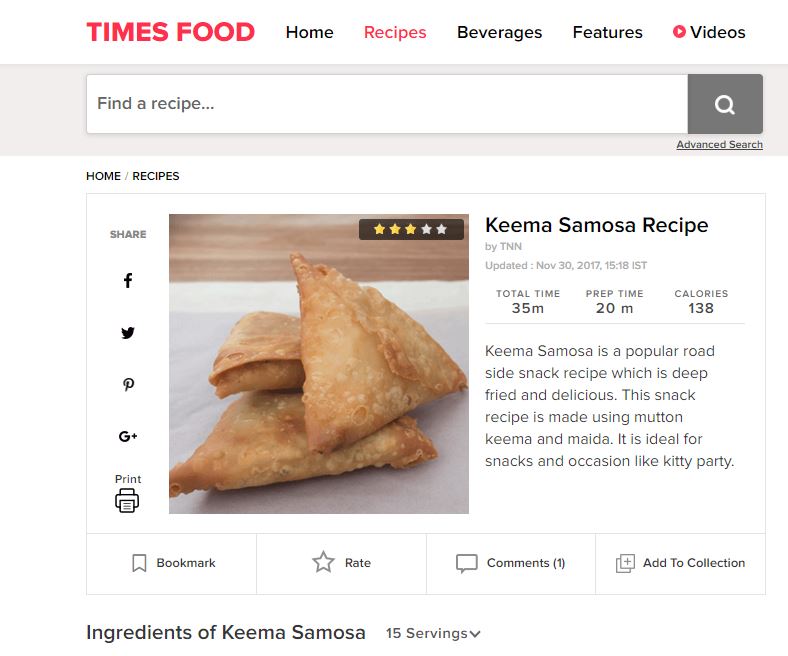 The image of the samosa seemed to have been clearly photoshopped and imposed in the original image. Below is the comparison of the two images in which the samosas have the exact same edges and folds.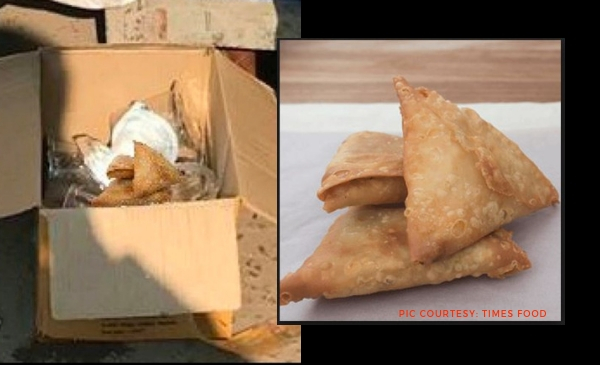 Tajinder Pal Singh Bagga who is the spokesperson of the Delhi unit of Bharatiya Janata Party (BJP) is on an indefinite hunger strike demanding the removal of the Congress leader Kamal Nath as the chief minister of Madhya Pradesh for his alleged role in the 1984 anti-Sikh riots.
Claim Review :
Tajinder Bagga Eat Samosas During His Fast Against The Appointment Of Kamal Nath As Madhya Pradesh CM
Claimed By :
Facebook Page