Photos Of Female IAF Pilots Go Viral With False Claims
Viral photos of female fighter pilots claiming their involvement in the air strike at Balakot is actually a hoax.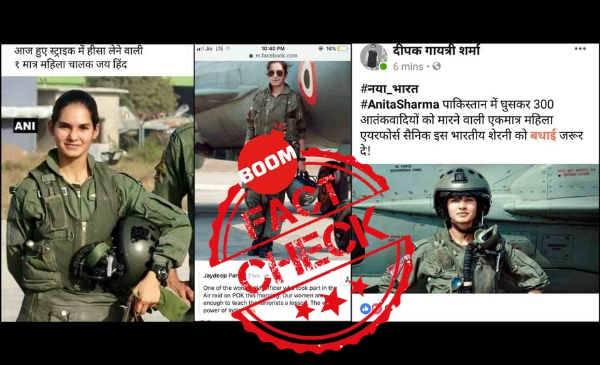 Several photos of Indian female fighter pilots are being shared over social media with the misleading claim that they led the Indian Air Force (IAF) air strike at Balakot on Tueday.
Following the air strike, we received a photo of squadron leader Sneha Shekhawat of the IAF with the false claim that her name is Urvisha Jariwala and that she led the air strike across border.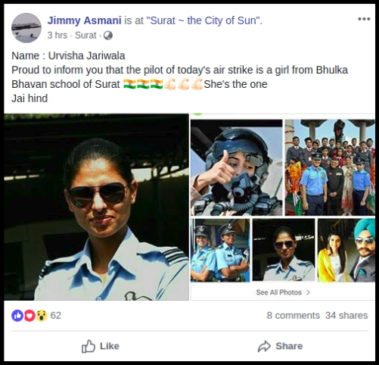 BOOM spoke to defence analyst Nitin Gokhale and an anonymous source in the Indian Air Force who helped us debunk the claim that Shekhawat was involved in the attack.
Also Read: No, This Is Not The Pilot Who Carried Out The IAF Air Strike
Soon after, we started noticing a flurry of similar photos of various Indian female fighter pilots with the exact claim about their alleged involvement in the attack.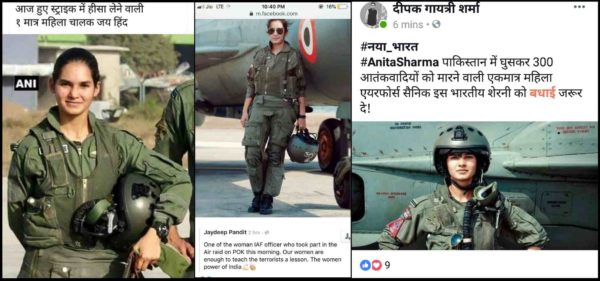 BOOM did a reverse image search to find out that the woman in the first and third photo above is Avani Chaturvedi and the one in the middle is Mohana Singh.
In 2016, they were part of the first batch of female fighter pilots to be inducted into the IAF, according to a press release by the Ministry of Defence.
Could any of them have been involved in Tuesday's air strike?
An anonymous source in the IAF had told us earlier that the names of the operatives involved in the air strike were highly confidential and would not be provided to the public.
Therefore it is clear that any message or post on social media claiming to provide information on those involved in the IAF air strike in Balakot is actually a hoax.
Claim Review :
Image shows pilot who carried out the IAF air strike at Balakot
Claimed By :
Social Media