Pak Netizens Share Video Of Apple Trees Felled In Himachal Pradesh As Kashmir
BOOM found that the video is originally from Himachal Pradesh where felling of trees was ordered by the state's High Court last year to clear illegal encroachments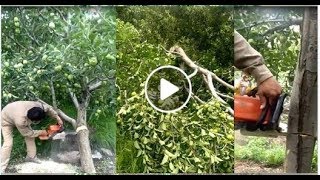 A video of felling of apple trees in Himachal Pradesh has been shared by multiple Pakistani netizens with false claims that the Indian government is cutting down orchards belonging to Kashmiris.
Jammu and Kashmir was stripped off its special status and Article 370 was abrogated in the state on August 5, 2019 by the Indian government.
The video documents the felling of multiple apple trees, as supervisors and cops oversee the entire process.
The video is viral on Facebook with an Urdu caption which roughly translates to: "Article 370, after capturing the occupied Kashmir, the Indian Modi government has started atrocities and started cutting down the gardens of innocent Kashmiris. Share video more and more and like our Facebook page."
(Original text in Urdu: رٹیکل 370 مقبوضہ کشمیر پر قبضہ کے بعد 🇮🇳انڈین مودی حکومت نے ظلم کی انتہا کردی معصوم کشمیریوں کے باغات کاٹنا شروع کردیے
ویڈیو کو زیادہ سے زیادہ شیئر کریں
اور ھمارا Facebook پیج لائک کری )
The video is viral on multiple Facebook pages and Twitter handles.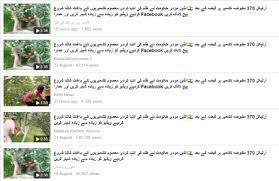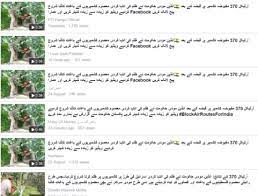 It has also been shared on Twitter with the same narrative.
Fact Check
BOOM could ascertain that the video is not from Kashmir as tree fellers majorly conversed in a local Himachali dialect.
Furthermore, two people can be seen wearing the traditional Himachali cap.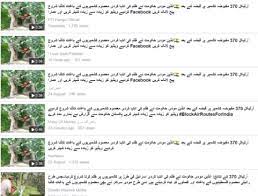 We then broke the video into key frames and ran a reverse image search on a few of its frames. We were directed to the same video that was uploaded to YouTube by Himachal Watcher, in July last year.
The video has been described as, "Ongoing slaughter of fruit-laden trees in Himachal Pradesh".
The description of the video states the following:
" A video of the ongoing slaughter of fruit-laden apple trees under the High Court mandated drive to free forest land from encroachers. Thousands of trees have already been felled and a large number of them are to felled under this drive. While it is an appreciable move to free encroached land, the disappearance of thousands of trees in a short period doesn't sound to be an appropriate move considering the impact on ecology. "
The Himachal Pradesh High Court granted a week's time to the Special Investigation Team (SIT) to complete felling of the apple plants in the apple belt of Shimla in May last year as part of the drive to clear illegal encroachments on forest land, reported the Indian Express.
Claim Review :
Trees felled in Jammu And Kashmir after abrogation of Article 370
Claimed By :
FACEBOOK POSTS