Over 70 dead in tragic Colombia plane crash
The Avro RJ85 was en route Monday night from Santa Cruz, Bolivia, to Medellin when it crashed near Rionegro, Colombia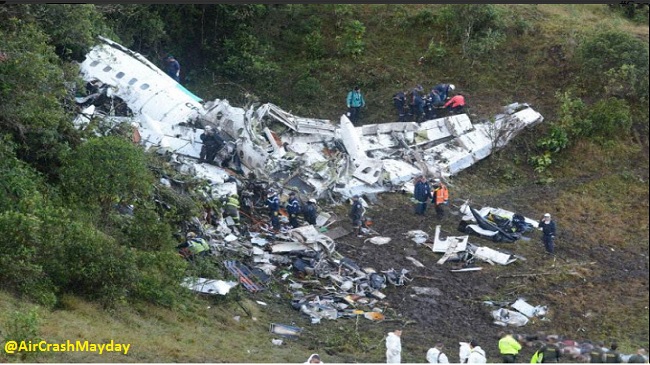 Black boxes have been recovered from the charter plane that crashed outside Medellin, Colombia on Tuesday, according to Colombia's civil aviation authority. The deadly plane crash killed 75 people including a Brazilian football team.
Authorities say they are investigating all the recorded data now, while search and rescue operations are still underway at the site.
The Avro RJ85 was en route Monday night from Santa Cruz, Bolivia, to Medellin when it crashed near Rionegro, Colombia.
Hundreds of Colombian firefighters, police officers and staff from the Red Cross are searching the crash site, hoping to pull out more survivors from the wreckage. As time passes, the chance of finding survivors reduces.
[video type='youtube' id='gdpNS1xmMlc' height='365']