Old Video Of A Dirty Aircraft Cabin Shared As Air India Flight With Haj Pilgrims
A video of a dirty aircraft cabin is viral on social falsely claiming to show a "Air India flight with Hajis".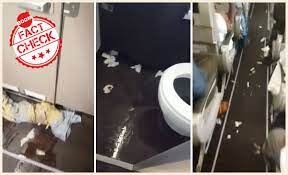 A nearly three year old video of dirty aircraft cabin is being shared falsely with the claim that it is a Air India flight with 'Hajis' - Muslims on pilgrimage to Mecca, Saudi Arabia.
The 52 second video is viral on Facebook with several user sharing it with the caption, "Air india flight with hajis. We can only sympathise with the cabin crew ". The post below has been viewed by around 10,000 viewers.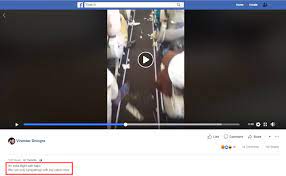 Click here to view post, and here for an archive.
The video shows an airline cabin with several passengers in skull caps seated and tissue papers littered in the passage, as the person opens the toilet door one can spot a soiled toilet.
Viral on Facebook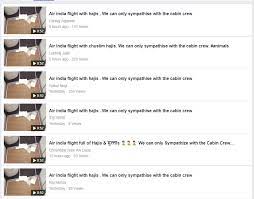 FACT-CHECK
Using In-Vid, a video verification tool, we broke the video into key frames. We ran a reverse image which threw up a daily mail article which reported that the video was filmed on a Saudi Airlines flight Airbus A330 from Jeddah, Saudi Arabia.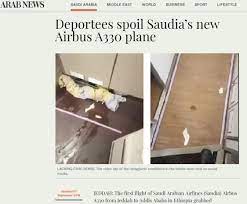 Using keywords like 'flight of Saudi Arabian A330 Airlines', and 'dirty' , we found a Arab News article dated September 7, 2016 titled 'Deportees spoil Saudia's new Airbus A330 plane'.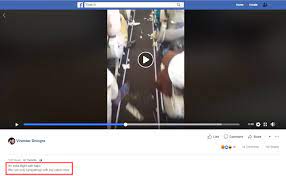 Most of the passengers on the aircraft were deportees Arab News reported citing a source within Saudia (Saudi Arabia Airlines).
India Today had previously fact-checked the video on July 9, 2019. The same video had also gone viral with the claim that it was a British Airways flight from London to Islamabad which was fact-checked by AFP Sri Lanka.
BOOM contacted Saudia for a response, this piece would be updated once a response is received.
Claim Review :
Air India Flight With Hajis.
Claimed By :
Facebook Posts