Old Plane Crash Videos and Images Go Viral As Ethiopian Airlines Tragedy
Old and unrelated video clips are going viral as the recent Ethiopian Airlines air crash this month.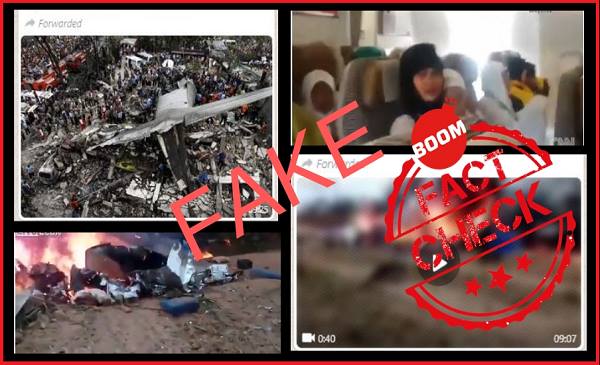 Several old videos and images of plane crashes around the world are being shared online with false claims that they show the Ethiopian Airlines Boeing 737 MAX crash near Addis Ababa on March 10, 2019 killing all 157 people on board.
FACT-CHECK
Video 1: Passengers chanting 'Allah-hu-Akbar' due to turbulence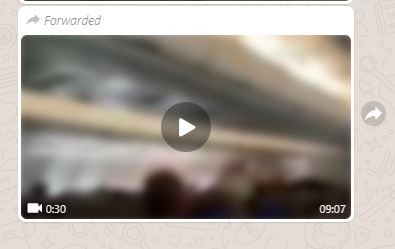 A Facebook page named 'Ghana in Africa' shared the same video with a misleading caption, 'Here is the video of the Boeing 737 Max Ethiopian Airlines before the crash.'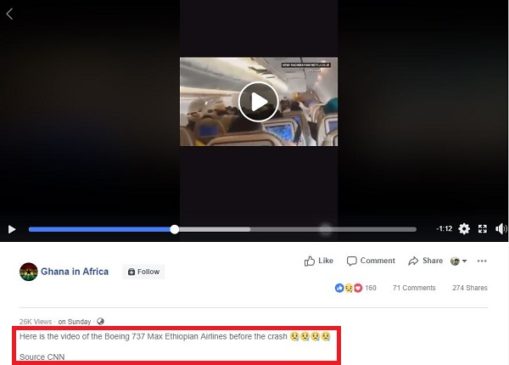 Click here to view the post, and here to view an archived version of it.
The post had gained around 26 thousand views as of writing this piece.
BOOM did a Google reverse image search and using the video verification tool INVID, found that the video was reported by CNN on May 4, 2016.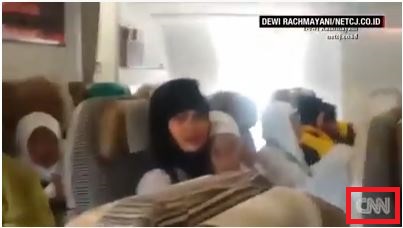 One can spot the CNN logo in the bottom right corner of the screen.
CNN had credited the video to Dewi Rachmayani who shot the video from inside the Etihad Airways flight traveling from Abu Dhabi to Jakarta when flight encountered turbulence.
The plane, an Airbus A330-200, landed safely after the incident, but nine people were taken to hospital reported BBC News on May 6, 2016.
Video 2: Burning plane wreckage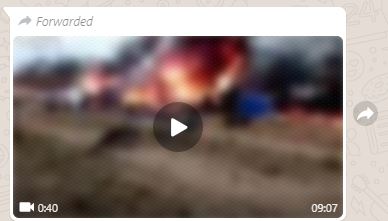 Another video making the rounds on WhatsApp, is where one can spot the burning wreckage of a plane crash with bodies lying around.
BOOM found that this was from a recent plane crash in Colombia on March 9, 2019, a day prior to the Ethiopian plane crash.
The same video of the incident was uploaded by a Colombian news outlet by El Espectador, one can spot similar wreckage in both the videos which confirms it is from the same incident.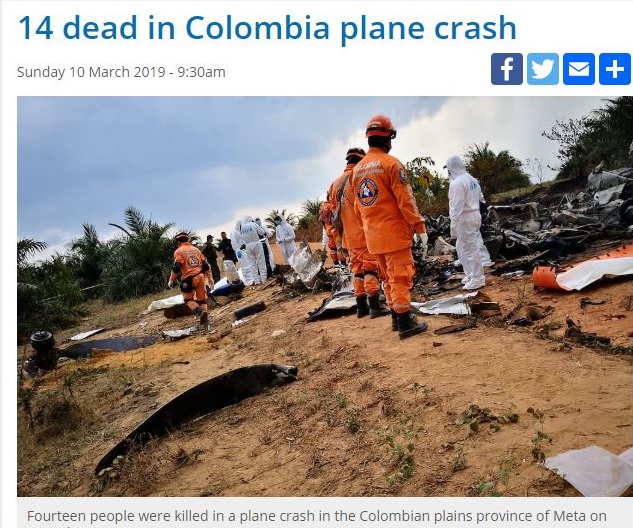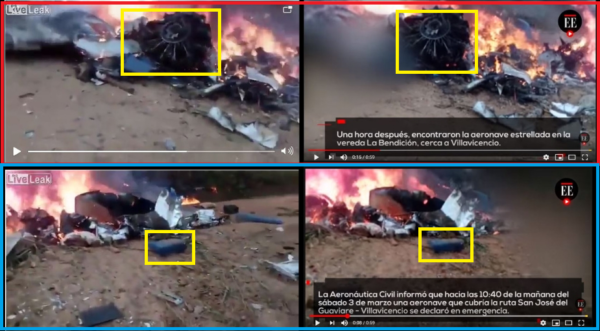 The crash had killed 14 people, including a mayor and her family from the municipality of Taraira in Colombia reported eNCA, a Colombian news outlet. (Read more here)
Image of plane wreckage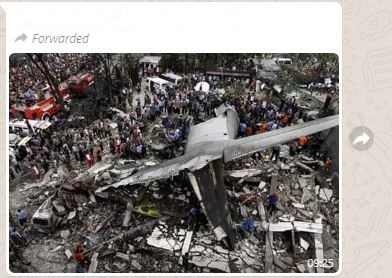 An image of a plane wreckage is circulating with the claim that it is of the Boeing 737 in Addis Ababa.
BOOM did a reverse image search and found that the picture was from an Indonesian military plane crash in 2015.
The Hercules C-130 transporter had crashed into a residential area in the city of Medan, Indonesia which killed around 142 military personnel and their families who were seated in the plane. (Read more here)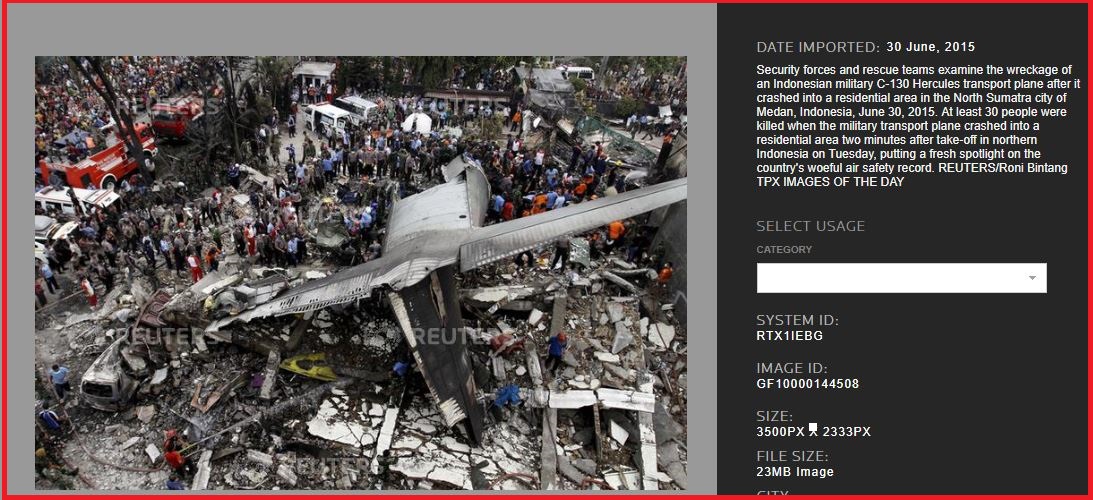 The original photograph was taken by Roni Bintang for Reuters on June 30, 2015. (here)
In the picture, security forces and rescue teams can be spotted examining the wreckage of the Indonesian military C-130 Hercules transport plane after it crashed into a residential area in the North Sumatra city of Medan, Indonesia reads the caption of the photo.
Also Read: Video Claiming To Capture Ethiopian Plane Crash Is From Afghanistan
Claim Review :
Video And Images Of The Ethiopian Airline Crash
Claimed By :
Social Media