Old Dog Attack Video From Morocco Passed Off As Kashmir
Viral post claims that an army dog attacked and mauled stone pelters in Kashmir. The original video is from Morocco and was recorded in 2013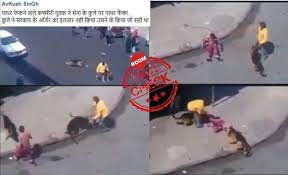 An old video from Morocco showing two dogs attack a man who hurled bricks at them is being shared online as stone pelters in Kashmir attacked by a canine belonging to the Indian Army.
The dramatic footage captured from a building shows a man in a yellow jacket walk his two dogs across a street when suddenly a man wearing only red trousers hurls a series of bricks at the dogs. The two dogs then chase and pin down the man in the red trousers as the man in the yellow jacket tries to set him free from their grip.
The Hindi caption accompanying the video claims, "Kashmiri stone pelters throw stones at army dogs...the dog did not wait for government orders and did what it felt was best. "
(Hindi: पत्थर फेकने वाले कश्मीरी युवक ने सेना के कुत्ते पर पत्थर फेंका....कुत्ते ने सरकार के ऑर्डर का इंतजार नही किया उसने वो किया जो सही था |)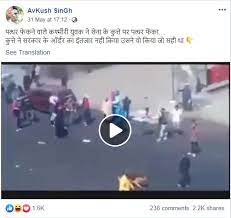 The video has gone viral across Facebook over the past few days. An archived version of one of the Facebook posts can be viewed here.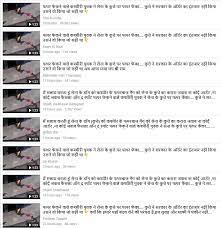 Fact Check
A reverse image search on the image directed us to a YouTube video uploaded in 2013 with the caption:'Karma! RAGE Idiot Throws Brick At Dogs And Gets Justice DOG ATTACK!'
The same video has also been uploaded on several other online platforms.
A caption with the above video claims that the incident took place in Morocco.
We found another article about the incident published in April 2013 which said an altercation between the man walking his dogs and other men on the street resulted in the attack.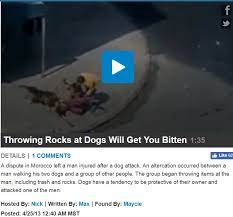 Also, if one hears intently, it is clear from the video that the language being spoken is not Kashmiri or Urdu or any other of its variants.
Claim Review :
Army dogs attack stone pelters in Kashmir
Claimed By :
Facebook pages