Old Crash Photos Shared As IAF Fighter Jet Shot Down By Pakistan
The photos some as old as 2015, are from Indian Air Force plane crashes in India.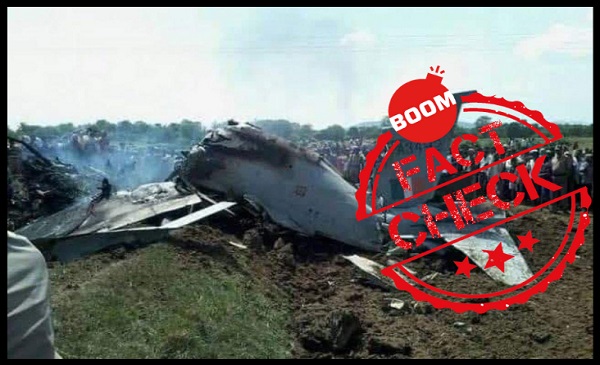 Several Pakistani media outlets and an Iranian media house published old images from a plane crash in Odisha with a misleading claim that the pictures show an Indian fighter jet shot down by Pakistani forces on February 27.
Iran based Press TV's official Twitter handle put out a set of photographs with a caption claiming they are the "first photos from the scene of Indian fighter jets downed by Pakistani forces".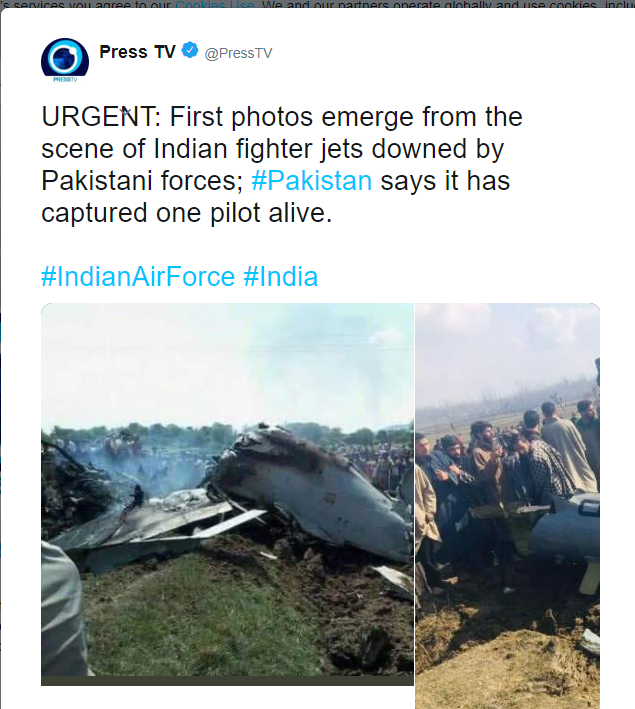 Multiple leading Pakistani news outlets, including the Dawn and The Express Tribune also used the old IAF jet images accompanying stories on "Pakistan Air Force shot down two Indian aircraft inside Pakistani airspace".
Archived version of the Express Tribune's tweet can be read here.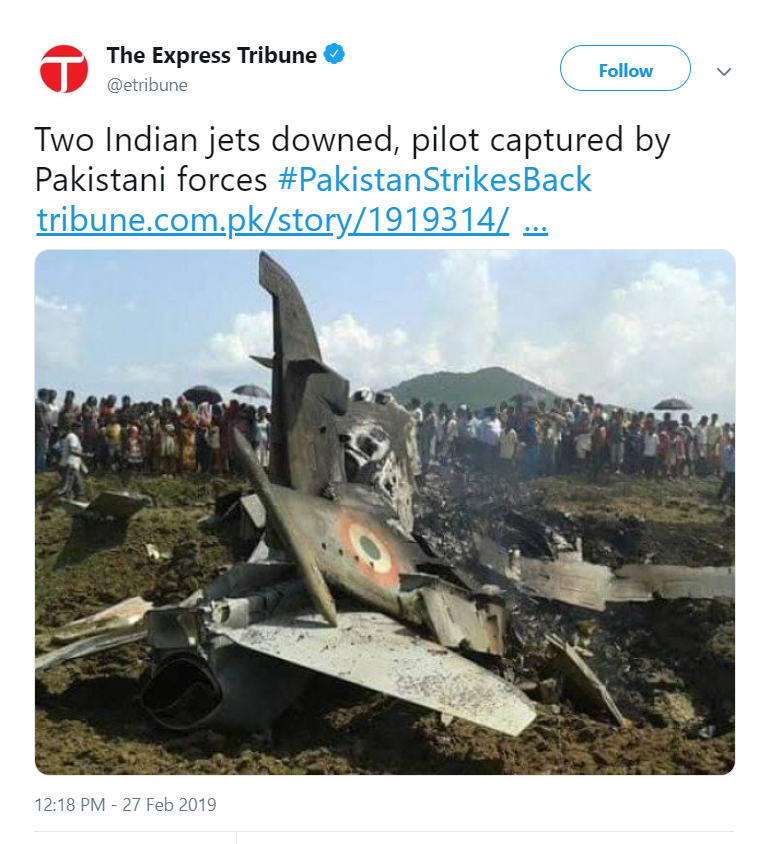 However, Dawn's website later removed the image.
Even Pakistani netizens shared the old images.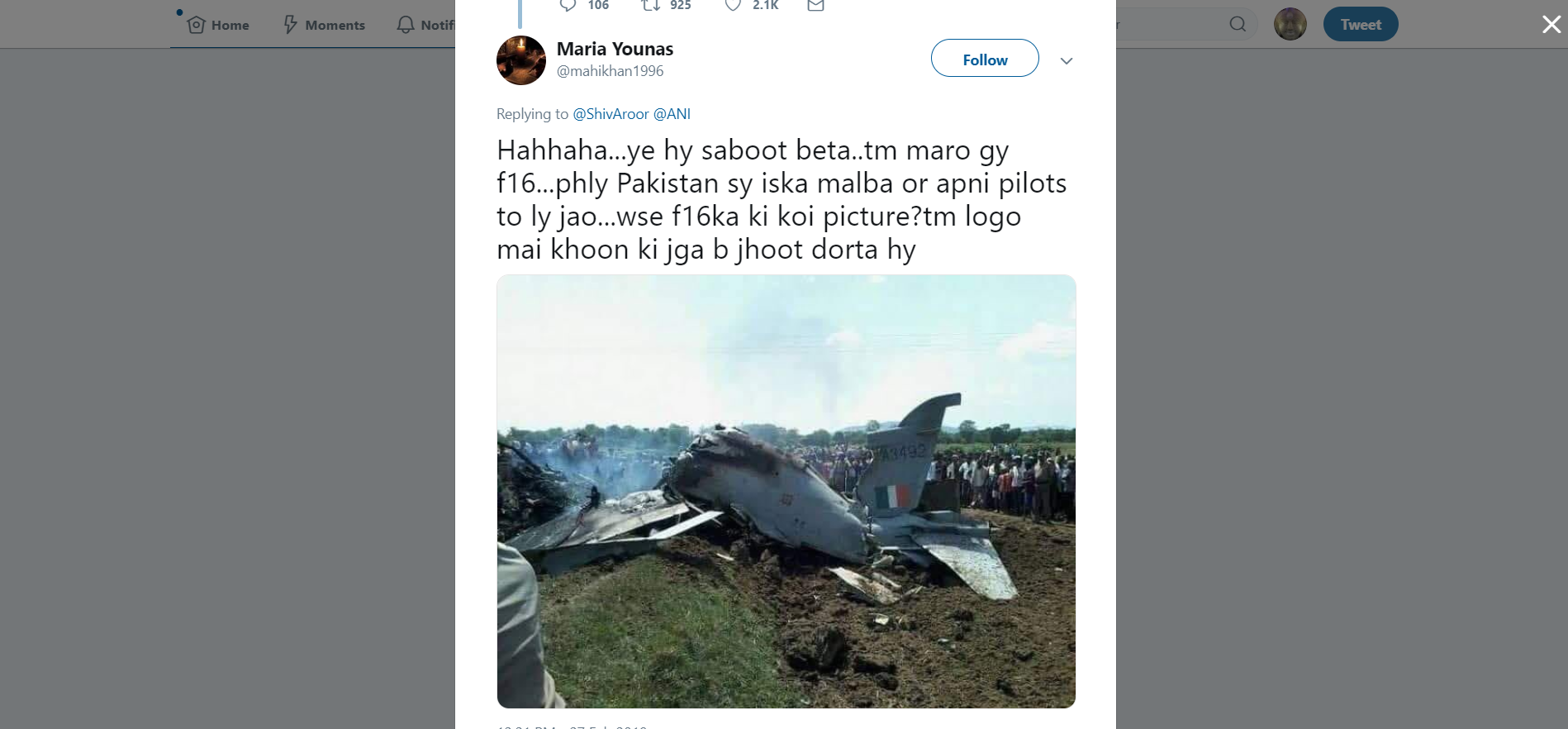 FACT CHECK
BOOM ran a reverse image search and found out that all two of the three photographs are from old plane crashes in India.
The first image is of an Air Force Jet trainer that crashed in the Mayurbhanj district of Odisha in June 2015.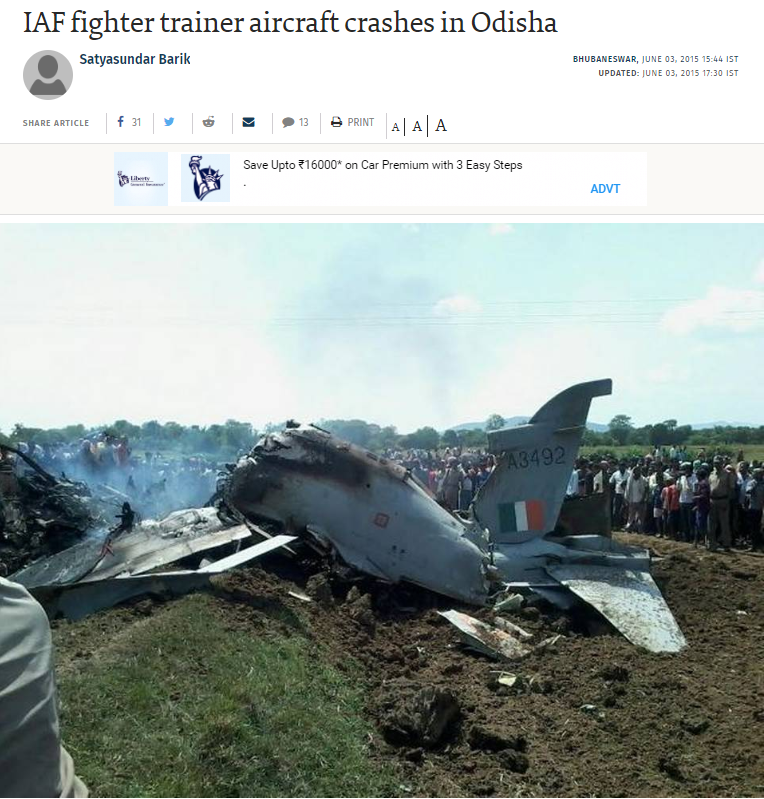 The second image was published by a Gujarati web portal to report a fighter plane crash in June 2018 in Gujarat.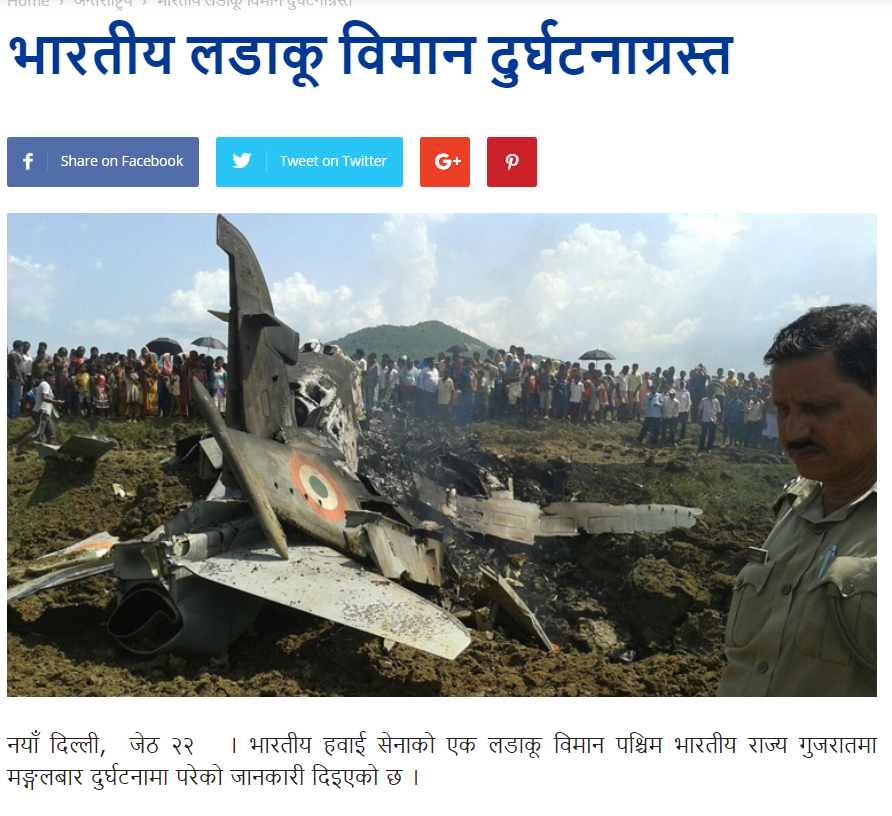 Raveesh Kumar, official spokesperson of the Ministry of External Affairs (MEA), held a press conference in the afternoon in New Delhi, where he said, that 'an MiG 21 Bison and its pilot are missing'. Kumar's full statement can be read below.
"India had informed about Counter Terrorism (CT) action it took yesterday against a training camp of Jaish-e-Mohammed (JeM) in Pakistan based on credible evidence that JeM intended to launch more attacks. Against this Counter Terrorism Action, Pakistan has responded this morning by using its Air Force to target military installations on the Indian side. Due to our high state of readiness and alertness, Pakistan's attempts were foiled successfully.
The Pakistan Air Force was detected and the Indian Air Force responded instantly. In that aerial engagement, one Pakistan Air Force fighter aircraft was shot down by a MiG 21 Bison of the Indian Air Force. The Pakistani aircraft was seen by ground forces falling from the sky on the Pakistan side. In this engagement, we have unfortunately lost one MiG 21. The pilot is missing in action. Pakistan has claimed that he is in their custody. We are ascertaining the facts."
Claim Review :
First Images of Indian Air Force Jet Fighter Shot Down In Pakistan
Claimed By :
Twitter Users