Not Just Maggi Noodles; High Ash Content Woes Also For Patanjali, Ching's & Knorr
UP FDA had also found noodle samples of Patanjali, Knorr, Foodles and Ching's high on ash content. FSSAI has since then raised ash content limits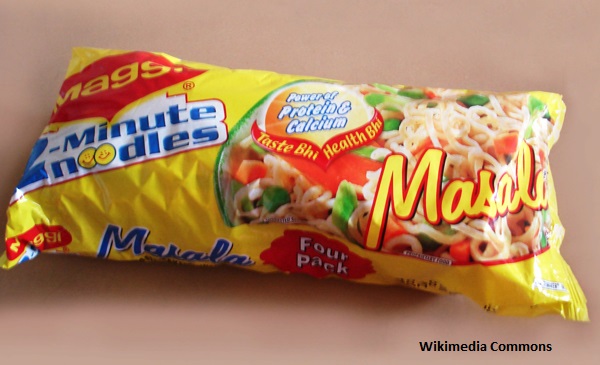 Nestle's Maggi noodles is once again in the news for failing to meet the standards set by food regulator FSSAI. But this time it is not lead but 'ash content' that has been found beyond permissible limits. The UP state food department in Shahjahanpur slapped a fine of Rs 45 lakhs on the company after its samples collected in 2015 showed ash content beyond permissible limits.
Nestle India has contested the fine and said, "We wish to reassure our consumers that Maggi Noodles are 100% safe for consumption. We strongly reiterate that at no stage of the manufacturing process, ASH is added to MAGGI Noodles. It is a case of applying standards basis an old advisory issued in 2015."
Speaking to BOOM, Ashish Bahuguna, Chairman, Food Safety and Standards Authority of India (FSSAI) said that the regulator has prescribed standards that are implemented by the state food and drug administration authority. They are yet to receive the order copy nor have Nestle contacted them on the latest issue.
1) What is ash content and what are the permissible limits?
Ash refers to the mineral content present in food. On testing through heat, the inorganic residue remaining after the water and organic matter have been removed is referred to as ash content. This residue provides a measure of the total amount of minerals within a food. Ash can include both compounds with essential minerals, such as calcium and potassium, and toxic materials, such as mercury.
According to livestrong.com, any natural food will be less than 5 percent ash in content, while some processed foods can have ash content of more than 10 percent. One type of food most associated with ash content is flour. Pure oils and fats generally contain little or no ash.
2) What is the permissible level of ash in food?
The Food Safety and Standards Authority of India (FSSAI) have doubled the permitted ash content in noodles and pasta from one per cent currently to two percent for packaged food. According to a Business Standard report filed July, 2016, Nestle's Maggi instant noodles came under the UP food administration's scanner as it was found to contain 85 per cent higher ash than the permitted level.
3) Why were the standards revised?
On being asked why the prescribed limits were revised, the FSSAI chairman clarified that ash content can only be minimised and not eliminated completely. " The idea is to get ash content down to a level where no health issues will occur. Earlier standards did not differentiate between soluble and insoluble ash. Some ash cannot be removed and hence we had to revise the standards after consultation with the companies and experts," said Ashish Bahuguna, Chairman, FSSAI to BOOM.
4) Which other brands have been found having high limits of ash content?
It is not just Nestle whose instant noodle samples have been found sub-standard by UP administration. In 2016, Baba Ramdev's Patanjali Atta Noodles sample was also found "sub-standard", with ash content in the tastemaker exceeding the prescribed limits by nearly three times, even higher than Maggi samples, reported The Times of India.
Even samples of Knorr Soupy Noodles, Horlicks Foodles Noodles and Ching's Hot Garlic Instant Noodles collected by the food safety department in Barabanki were found to have ash content between 1.83% to 2.37% - way beyond the then prescribed limit of 1%, reported The Hindu.
Sanjay Singh, district food official who was earlier posted at Barabanki and had taken action against the three noodle brands confirmed the development and said that the companies were also fined. BOOM has not been able to independently verify the fine amount and the action taken by the companies thereafter.
5) Despite regulatory hassles, why are more players getting into the Instant Noodles market in India?
Before Nestle's Maggi Noodles fell foul with FSSAI's norms on lead content and got banned for a brief period, they had 80% of the market share in India. Once Maggi came back to the shelves after resolving its issues, the company fought back and still commands a massive 60% market share followed by Wai Wai noodles at 20%. The rest of the market are shared by Yippee, Patanjali, Knorr, Ching's and other brands.
According to Netscribes Research, the global demand for instant noodles is expected to reach 145.8 billion packs by 2020, driven by the rising trend of convenience food in emerging markets. India takes a major share of this demand, ranking fifth in terms of the global demand for instant noodles after China, Indonesia, Japan and Vietnam.