No, Uri Has Not Been Declared Tax Free In Pakistan
Satire web portal publishes an article on Uri being declared tax-free in Pakistan, social media takes it seriously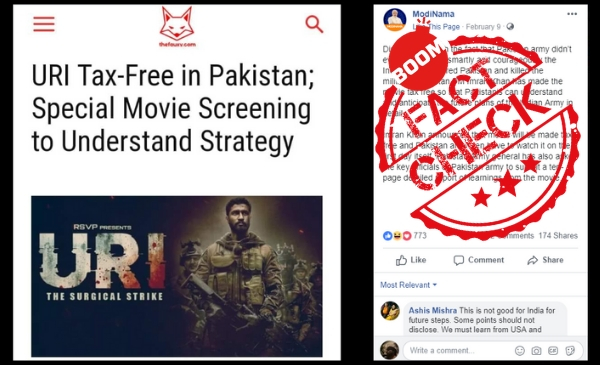 A satirical piece on Hindi film Uri being declared tax free in Pakistan has gone viral on a few Facebook pages. The posts are being shared as an authentic news report, without mentioning that thefauxy.com, the source of the article, is a satire website.
A screenshot of the article was shared by Facebook page ModiNama. The post which used text from the original article did not specify whether it was satire or not.
The archived version of the post can be accessed here.
While one reader pointed out that the article was satire others did not pick up on the fact that it was fake.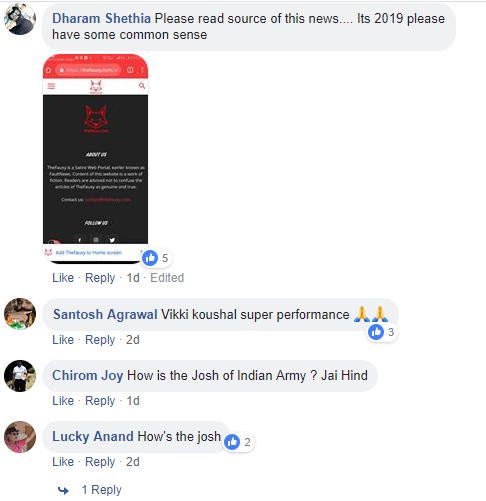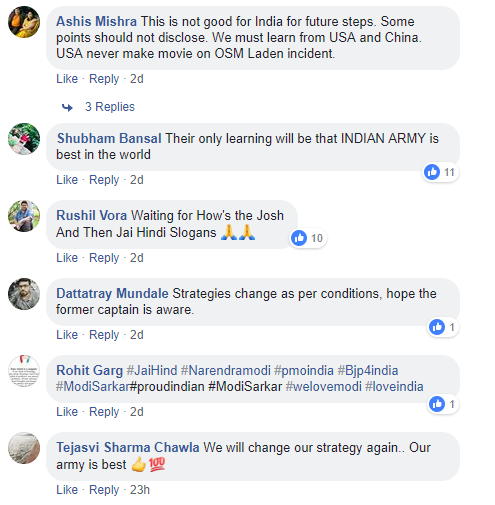 Going a step further, a Hindi website TrueBlitz even wrote an article based on this satirical piece by fauxy.com. TrueBlitz claims to be a news portal that brings to readers national and international news related to politics, business, and also analyses fake news.
The article can be read here and its archived version can be accessed here.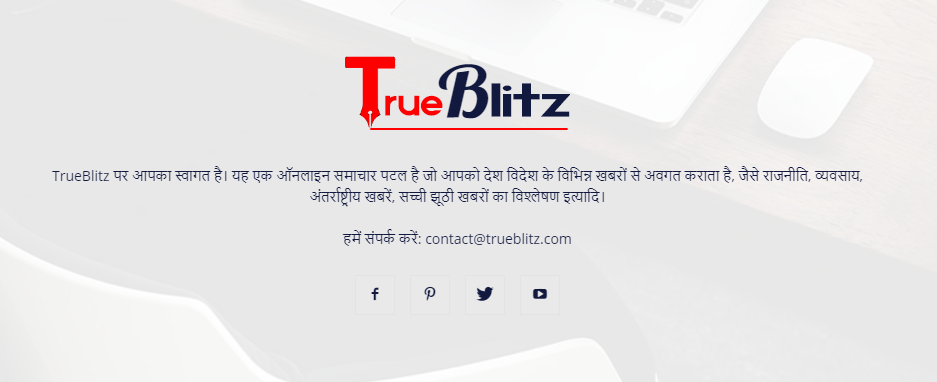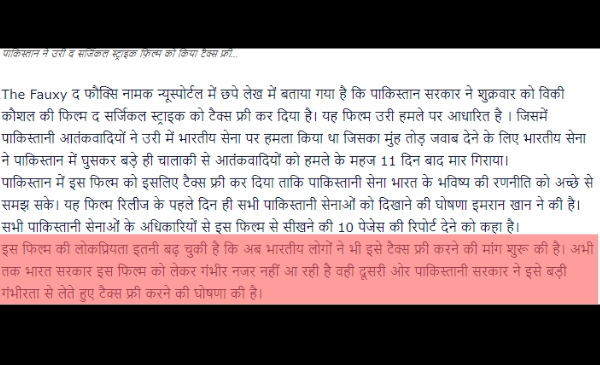 Fact Check
The Fauxy is a satire website and has a Facebook page too. The disclaimer of the bottom of the website states, "TheFauxy is a Satire Web Portal, earlier known as FaultNews. Content of this website is a work of fiction. Readers are advised not to confuse the articles of TheFauxy as genuine and true."


The article takes a dig at Pakistan claiming that the film was made tax-free there "so that Pakistanis can understand and anticipate the future plans of the Indian Army in detail."

"Disappointed with the fact that Pakistan army didn't even realise how smartly and courageously the Indian Army entered Pakistan and killed the militants, Imran Khan has made the movie tax free so that Pakistanis can understand and anticipate the future plans of the Indian Army in detail.
Pakistan PM Imran Khan announced that movie will be made tax free and Pakistan armymen have to watch it on the first day itself. Pakistan Army general has also asked the key officials of Pakistan army to submit a ten-page detailed report of learnings from the movie." – TheFauxy
(BOOM is now available across social media platforms. For quality fact check stories, subscribe to our Telegram and WhatsApp channels. You can also follow us on Twitter and Facebook.)
Claim Review :
Uri declared tax free in Pakistan
Claimed By :
Hindi website TrueBlitz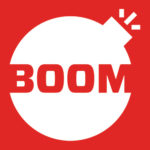 Sumit Usha
Sumit is a fact checker and the News Editor of Boom's Hindi wing. In the six years of his journalistic career, he has worked with the New Indian Express, Times of India and Deccan Chronicle. The dynamic nature of digital media finally made him take the leap from print to online, and don the hat of a digital detective.