No, This Pic Does Not Show CRPF Personnel Hours Before The Pulwama Attack
The photo showing soldiers sleeping in a bus is old and is viral since January. BOOM found that it does not match photos of the CRPF soldiers killed in Pulwama.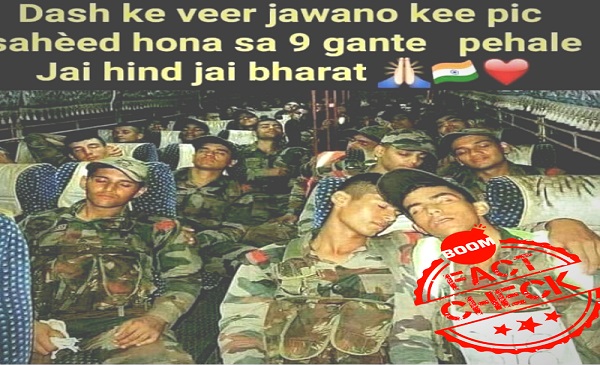 An old photo of soldiers sleeping in a bus is viral with a misleading caption that it is a picture of the paramilitary personnel before they were killed in the recent terror attack in Pulwama.
The photo which is viral on Facebook with the caption in Hindi, "देश के जवानो के शहीद होने से 9 घंटो पहले की फोटो" (Nine hours before the country's soldiers were martyred.). It claims that the photo shows the Central Armed Reserve Police Force (CRPF) personnel before the bus they were travelling in was attacked.
The photo was posted on Saturday by a page called Cricket Times and received more than 1000 shares.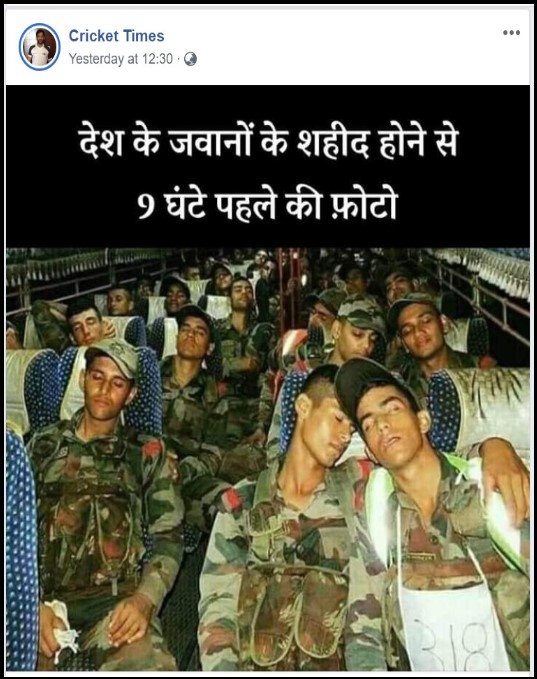 It is also viral on other posts receiving more than 4000 reactions and nearly 300 shares.
Click here for an archived version of the post.
Fact-Check
BOOM reverse image searched the photo and found that it was available on the internet many weeks before the February 14 attack on CRPF personnel in Pulwama.
The reverse image search showed results from January 26 and 27, 2019, dates wherein this image was used to praise the armed forces.
The photo as seen as on Google Plus account on Republic Day with the caption, "It's nice to see those who ensure our peaceful sleep, sleeping peacefully too."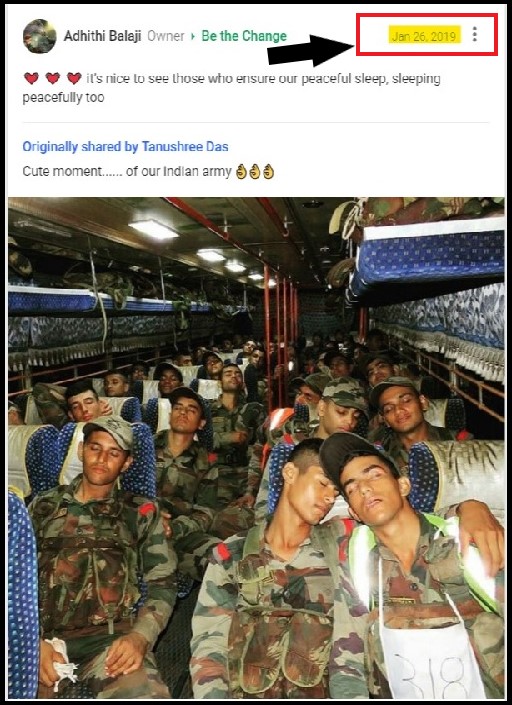 The following image appered on a site called Oino, a web based program to track Instagram users.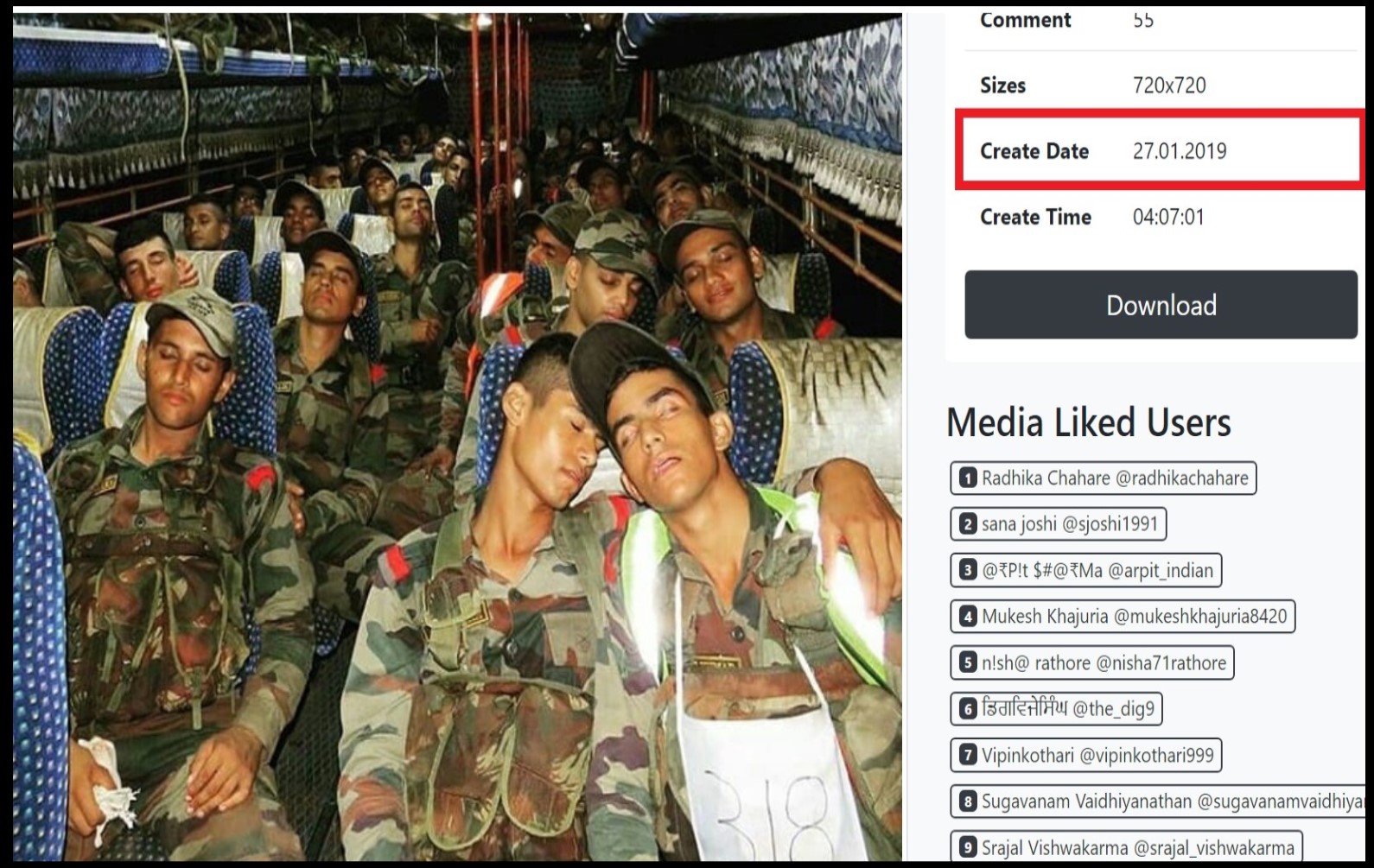 The image was uploaded on the January 27, three weeks before the happenings in Pulwama.
Similarly this image too was uploaded on January 27 on an Instagram-crawling website Insta Stalker.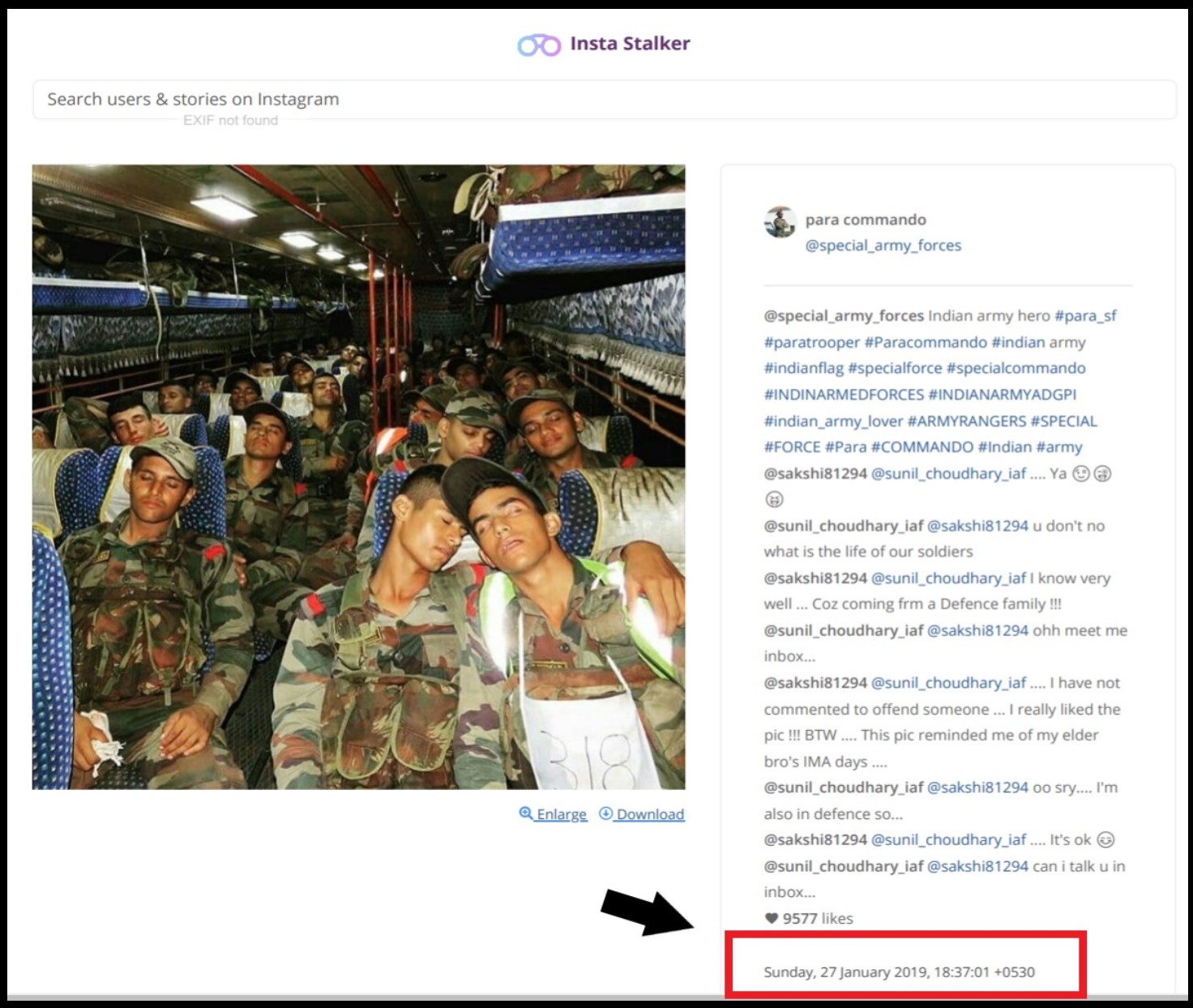 BOOM also checked the photos of the soldiers in the viral photo with pictures of the martyred soldiers from the official list released by the CRPF and none of them matched. Their names, rank and state of origin can be seen on this document.
BOOM has also reached out to the Indian Army to ascertain if these are Indian Army soldiers.
Claim Review :
Picture depicting Pulwama martyrs 9 hours before the attack
Claimed By :
Facebook page