No, That's Not A New Five-Rupee Note, That's Photoshop
With the magic of Photoshop a 50-rupee note is turned in a new 5-rupee note.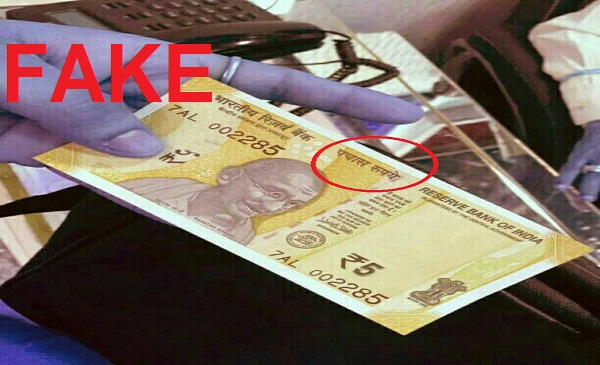 A poorly photoshopped picture claiming to show a new design of a five-rupee currency note has gone viral on social media.
However, anyone taking a closer look at the note can easily tell that it has been photoshopped.
The image shows a woman's hand with a zombie like purple colour tone holding the note which is mustard in colour.
More importantly the words 'पचास रुपए' or 50 rupees is clearly visible even though the zero in 50 has been removed.
A reverse Google image search of the photo led us to a thumbnail of the original photo, which is actually of the new 50 rupee note.
Whoever did this, turned the hand blue and forgot to remove 'पचास'. pic.twitter.com/dGCMFnxpYV

— BOOM FactCheck (@boomlive_in) October 10, 2017
The fake image has gone viral on social media.