No Orange Passports, Last Page To Remain As Govt Changes Its Mind
Government back tracks on its plan to introduce orange passports after backlash. The last page to remain as well.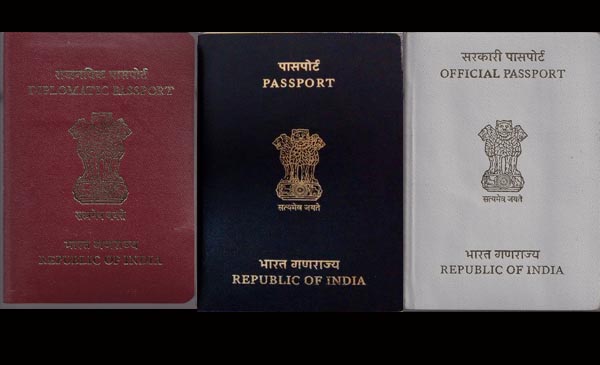 The Ministry of External Affairs decided on Tuesday to continue with the practice of printing the last page of passports and not issue separate passports with orange jackets for those with ECR status.
Earlier this month, the ministry had accepted recommendations of a three member committee to remove the names of father/legal guardian, mother, spouse, and address contained in the last page of the passport. This was in consideration of grievances from women / children who did not want the father's name on the passport and issues faced by the adopted children and children with single parents. Consequently, the ministry said the last page of passports shall be removed. This was paired with the decision to print passports with orange coloured jackets for ECR category as the last page endorsed ECR status.
(Also Read: Orange Passports And What The Fuss Is All About: A Fact File)
ECR status is given to those who have not cleared Class X exams. It is required of them to obtain clearance from the office of Protector of Emigrants (POE), Ministry of Overseas Indian Affairs to travel to certain countries for the purpose of employment. The status is given to protect unskilled and uneducated labourers from exploitation in countries which do not have strict laws regarding entry and employment of migrant workers.
Amid wide criticism for introducing a separate coloured passport for those under the ECR category, MEA revoked its decision. The latest press released said that this was in light of the 'individual and collective representations requesting to reconsider' its earlier decision.
However, it is not clear from the statement how the issue of women or children not wanting their husband's or guardian's name on passports, will be addressed.
The ministry's decision had attracted wide disapproval including a notice from the Kerala High Court after a Public Interest Litigation was filed claiming the decision was discriminatory and would segregate people based on education and economic status.
Congress President Rahul Gandhi had slammed the government claiming it would result in unskilled works being treated as second class citizens.
Kerala Chief Minister Pinarayi Vijayan had asked the government to rectify the decision to issue orange passports and called it as a violation of fundamental right to equality as guaranteed in the constitution. The decision will discriminate between ordinary workers and educated ones, Vijayan said in a Facebook post. He also said that this will lead to a passport not being considered as a valid address proof any more.