No, Emirates Did Not Splurge On A Diamond-Studded Boeing 'Bling 777'
No, this is not an Emirates' Boeing 777 but a digital artwork.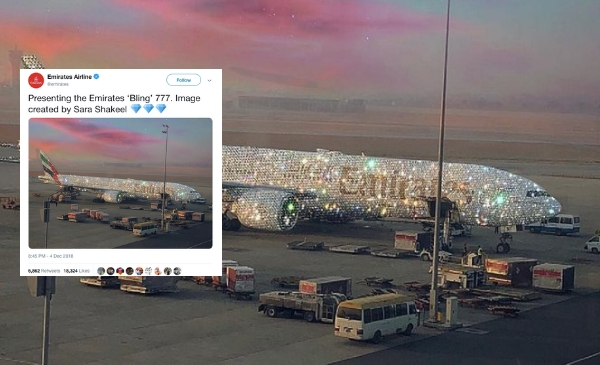 An eye-catching image purporting to show an Emirates-owned Boeing 777 aircraft fully encrusted with diamonds is being shared online with many believing it to be true.
Many netizens believed the image in part because of luggage containers and other trucks visible in the foreground of the photograph.
Several Facebook users have shared the image condemning the UAE for what they perceived as opulence.
But the photograph is actually digital art and an aircraft encrusted with precious stones does not exist yet.
The image was also shared by Emirates' official Twitter account on December 4, 2018 with a caption, "Presenting the Emirates 'Bling' 777. Image created by Sara Shakeel." The tweet got around 18,000 likes and more than 6,500 retweets.
Presenting the Emirates 'Bling' 777. Image created by Sara Shakeel 💎💎💎 pic.twitter.com/zDYnUZtIOS

— Emirates Airline (@emirates) December 4, 2018
There is even a Twitter Moments curated to show how people reacted to the image captioned, "This is not a diamond-studded plane"
"We just posted an art piece made by crystal artist Sara Shakeel. I can confirm it's not real," Gulf News quoted an Emirates spokesperson as saying.
Digital art sensation Sara Shakeel is the creator of the image. Shakee's verified Instagram profile , where she showcases her digital artwork has 492k followers. Most images come under the category of crystal art turning almost anything into a piece of art. The Pakistani dentist-turned artist has had no formal training in art and has a penchant for bling, shiny bright crystals in particular.
Below is a screenshot of her Instagram profile which has a lot of her work in crystal art showcased.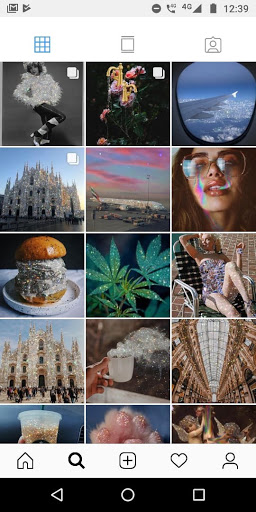 BOOM also contacted Sara Shakeel about the same and is yet to get a reply from her.
But this is not the first time that her work is being talked about. In the past, Forbes wrote an article on her talking about her artwork and and featured her on their Instagram profile.
Claim :
Emirates Diamond Covered Plane
Claimed By :
Social Media