Modi Waving At An Empty Train And Other News You Almost Believed
In this week's News You Almost Believed, we bring you the truth behind viral photos and videos.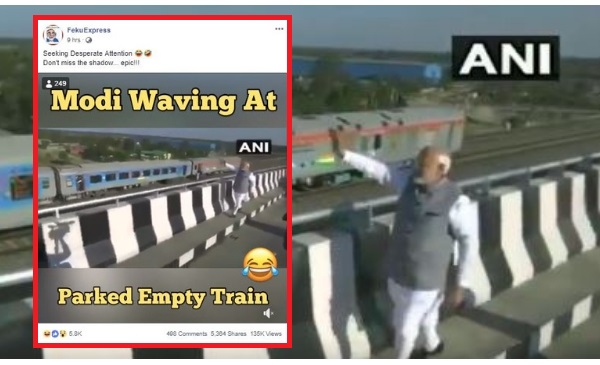 A recent video of Prime Minister Narendra Modi waving at a train in Assam has gone viral on social media with many claiming that the prime minister was waving at an empty train for a photo-op. BOOM searched for a video of the event and found a live video on Facebook clearly showing that there were people whom Modi was waving at. Read the detailed fact-check here.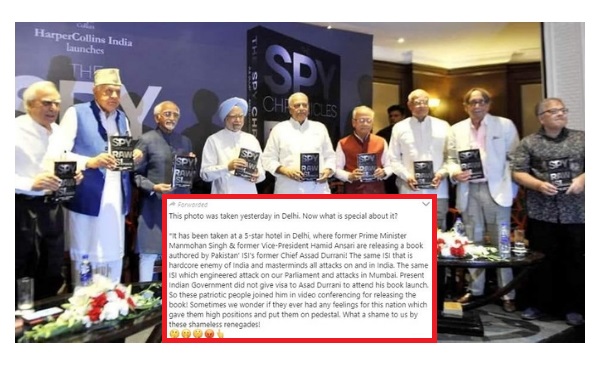 A photo of former Prime Minister Manmohan Singh with former Vice President Hamid Ansari along with other senior politicians launching the book, 'The Spy Chronicles: RAW, ISI and the Illusion of Peace' is being shared on social media with a misleading caption. The claim with it is that they launched a book authored by Pakistan's ISI's former chief Assad Durrani. But the book is not just written by Assad Durrani but actually written by three authors including India's former RAW chief. Read the detailed fact-check here.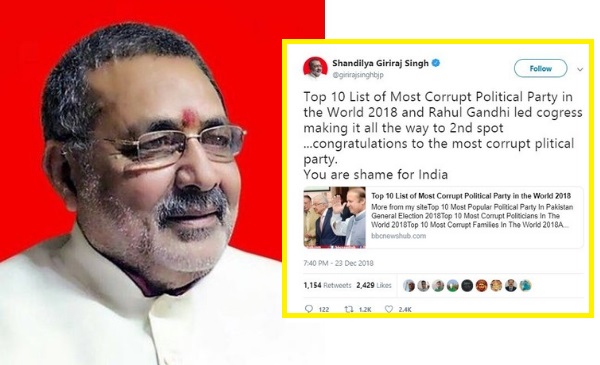 An old article by fake news website BBC News Hub calling the Congress party second most corrupt party in the world has made a comeback on social media. The article was shared by Union Minister Shandilya Giriraj Singh on Twitter who called the party, "You are shame for India". The fake news website BBC News Hub published the article titled, "Top 10 List Of Most Corrupt Political Party in the World 2018" on 5th July, 2018. Read the story here.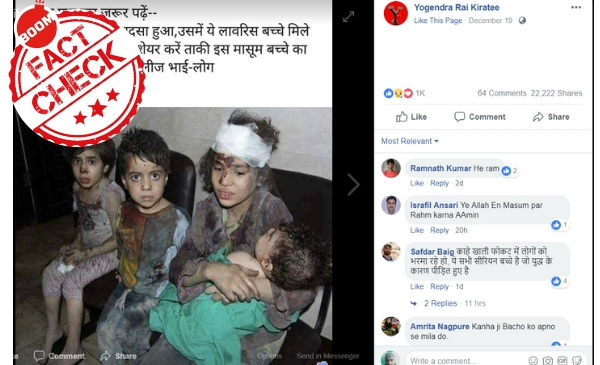 A distressing image showing four children including an infant, wounded and covered in rubble dust is being shared on Facebook as survivors of a train crash in Kanpur, Uttar Pradesh. However, the actual photo appears to be from Syria and is at least over 4 years old. Read the details about the image here.