Message Claiming Facebook Will Take Over Your Photos Is A Hoax
The bogus message has been revived several times over the past decade.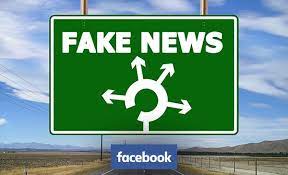 A seven year old hoax has been revived, which claims that Facebook will take over all the photos uploaded by users and make them public.
The message urges users to post a disclaimer as a status update on the social media platform, to avoid a take over of all their media by Facebook.
Old Hoax Goes Viral Again
On August 17, 2019, BOOM received an elaborate message, stating that from "today" onward Facebook will claim ownership of all the media posted by users, which will then become publicly available for viewing. The message also claims that the user can avoid this take over of content by posting a status update with the following statement: "FACEBOOK DOES NOT HAVE MY PERMISSION TO SHARE PHOTOS OR MESSAGES".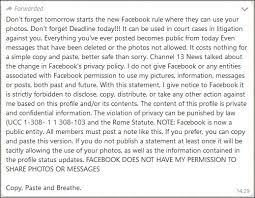 BOOM extracted key phrases from the message to perform a search on Facebook, and found that the message is viral on the social media platform.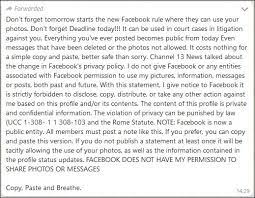 The hoax message had also spilt over to Twitter, with users posting portions of the message with a broken Facebook link.
Fact Check
Similar messages have gone viral seven years ago, with American fact checking website Snopes doing a fact check on it on June 4, 2012, where they highlighted the improbabilities of some of the claims made in the message.
The message claims that Facebook will take ownership of the content shared by users. However, according to Facebook's Terms and Conditions, "You (users) own the intellectual property rights (things such as copyright or trademarks) in any such content that you (users) create and share on Facebook and the other Facebook Company Products you use."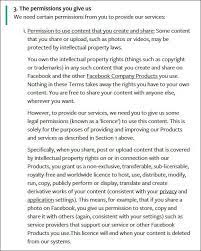 Facebook also states, "Specifically, when you share, post or upload content that is covered by intellectual property rights on or in connection with our Products, you grant us a non-exclusive, transferable, sub-licensable, royalty-free and worldwide licence to host, use, distribute, modify, run, copy, publicly perform or display, translate and create derivative works of your content (consistent with your privacy and application settings)."
Therefore, according to their own Terms and Conditions, Facebook is granted access to use content uploaded by users, but that does not automatically grant them ownership of such content.
The viral message also claimed that if users update their status with a special disclaimer, then Facebook can be sued under the UCC 1-308 and Rome Statute.
UCC 1-308 (Universal Commercial Code) is not a binding statute, but a collection of suggested statutes, to "simplify, clarify, and modernize the law governing commercial transactions". Moreover, it deals uniquely with sale of goods. Therefore, signing a disclaimer with "UCC 1-308" will make no changes to existing legal agreements between Facebook and its users.
As for the Rome Statute, it does not deal with copyrights infringement, but rather with matters related to war crimes, crimes against humanity and genocide.
Claim Review :
Message Claims Facebook Will Take Over User Content
Claimed By :
Social Media