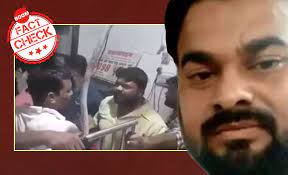 An old video of a man hurling abuses at police personnel has gone viral with a caption claiming that the man is Ajitesh Kumar, who married the daughter of a Bharatiya Janata Party lawmaker from Bareilly, Uttar Pradesh.
Ajitesh, a Dalit, and his wife Sakshi Mishra have been in the news after the couple released two videos wherein they alleged threats to their lives from Sakshi's father and brother, because of their inter-caste marriage.
Sakshi is the daughter of BJP lawmaker Rajesh Mishra alias Pappu Bhartaul, and had eloped with Ajitesh on July 4, 2019.
Since then, social media has been rife with misinformation targeting the couple.
The narrative with the viral video reads 'This is Sakshi Mishra's innocent husband who is, right now, trembling in fear. Oh, we forgot to tell you that he is a Dalit. May God grant such husbands to the daughters of everyone who thinks he is an innocent man. Warning: Only for 18+ persons. Watch it with headphones on. Sisters and daughters, please stay away'.
(Hindi: ये हैं साक्षि मिश्रा के पति कमजोर और निहायत सीधे साधे इंसान जो डर के मारे थर थर कांप रहे हैं। अरे हाँ एक बात तो भूल ही गया ये दलित भी हैं। भगवान ऐसा पति उन सबकी बेटियों को दे जिसको ये नेक दिल इंसान लगते हैं!! शुभकामनाएं......चेतावनी 18+ एयर फोन लगा कर सुने बहन बेटी इस वीडियो को ना देखें |)
As the video contains abusive language, viewers' discretion is advised.
The 3-minute-long video shows the man giving choicest abuses to the police officials standing around him.
The man can be heard saying he is district president of the Samajwadi Yuvjan Sabha and also claims to be an aide of Samajwadi Party chief Akhilesh Yadav.
You can view the post here and its archived version can be accessed here.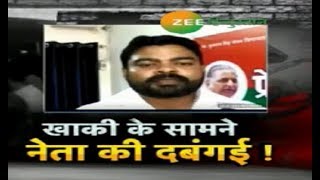 Fact Check
BOOM ran a reverse image search on a screenshot of the video and found the same image on a blog post. Here, the name of the man in the video was stated as Vaibhav Gangwar.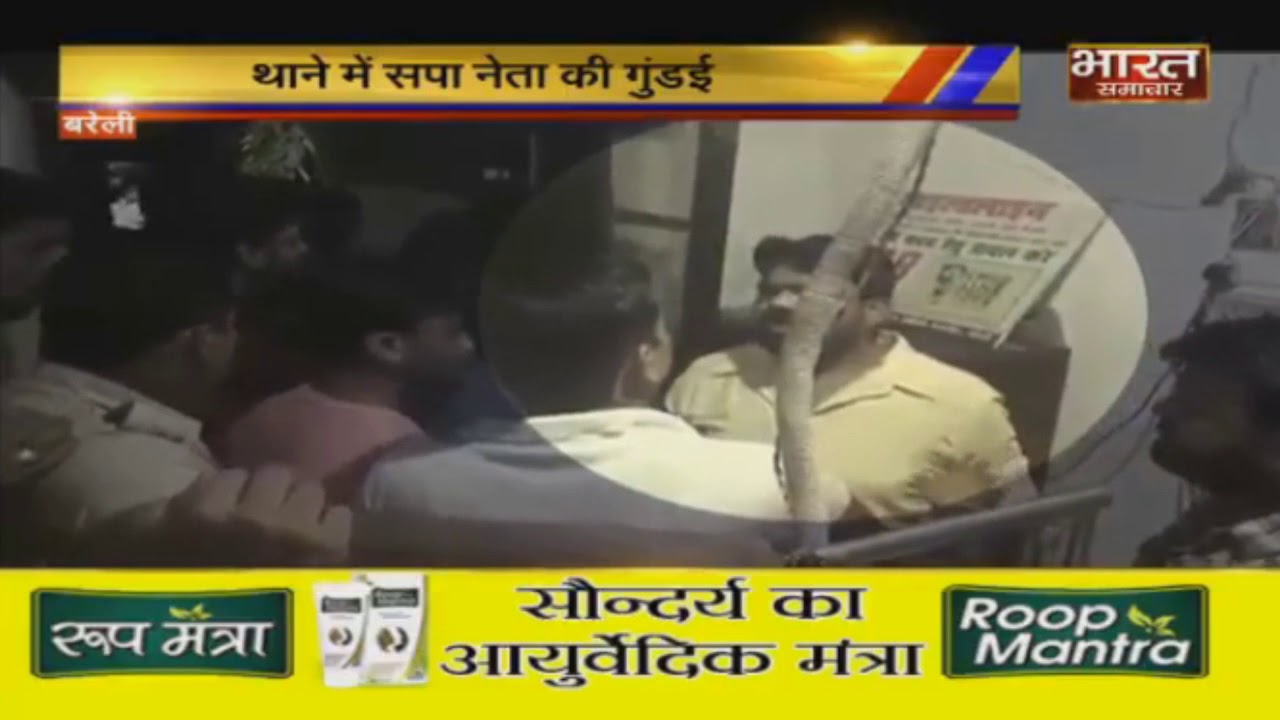 We then searched with the keywords 'Vaibhav Gangwar Bareilly' and found the same video uploaded on YouTube on September 3, 2018.
Gangwar was booked by the Bareilly police under a land dispute earlier and later he had created a ruckus at the police station. Read more about the incident here and here.