Is This The Design For A New Indian Passport? A Fact-Check
The viral message claims that a new smart card like passport will be launched in India. BOOM finds the image is a concept by a designer.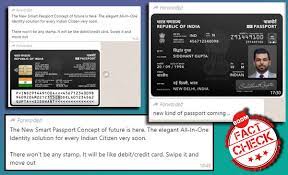 A viral message on social media claiming that a new debit card shaped smart passport will soon be launched in India is false. The images have been taken from a blog is a concept created by a designer.
The WhatsApp message is accompanied with an image of a black colour credit card with details similar to on an India passport. The message reads, "The New Smart Passport  Concept of future is here. The elegant All-In-One Identity solution for every Indian Citizen very soon. There won't be any stamp. It will be like debit/credit card. Swipe it and move out."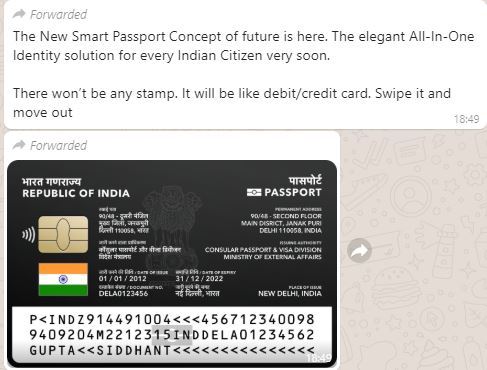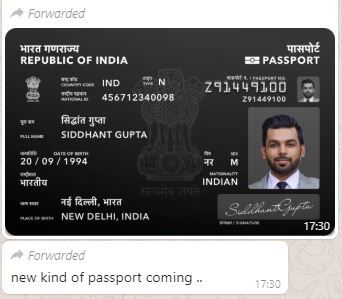 BOOM did a Facebook search with the same caption and found that the post had been shared widely on Facebook.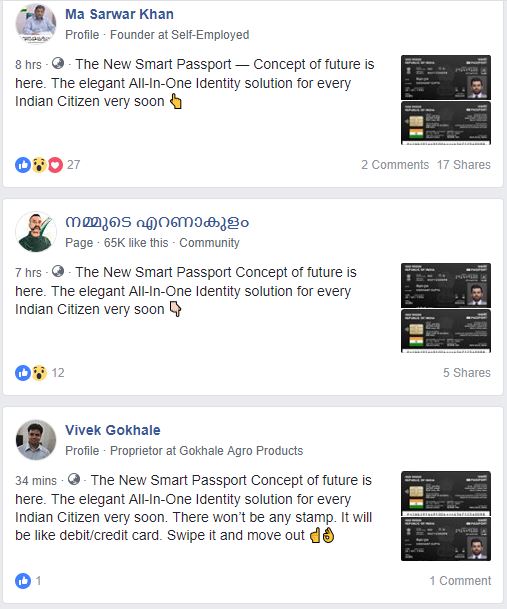 Click here to view the post and here to view an archive.
FACT-CHECK
BOOM ran a reverse image search on the photo and found that the image of the credit card shaped passport was picked up from a Medium blog.

The Medium blog published on February 17, 2017, titled 'The Passport — Concept' written by Siddhant Gupta, a Designer and Engineer, goes on to propose a 'All-In-One Identity' solution for every citizen by using a 'Passport Booklet'.
The writer envisions an Indian Passport concept design which he has designed that would be a single smart card to replace all cards (bank, license, registrations, national ID, Voter ID).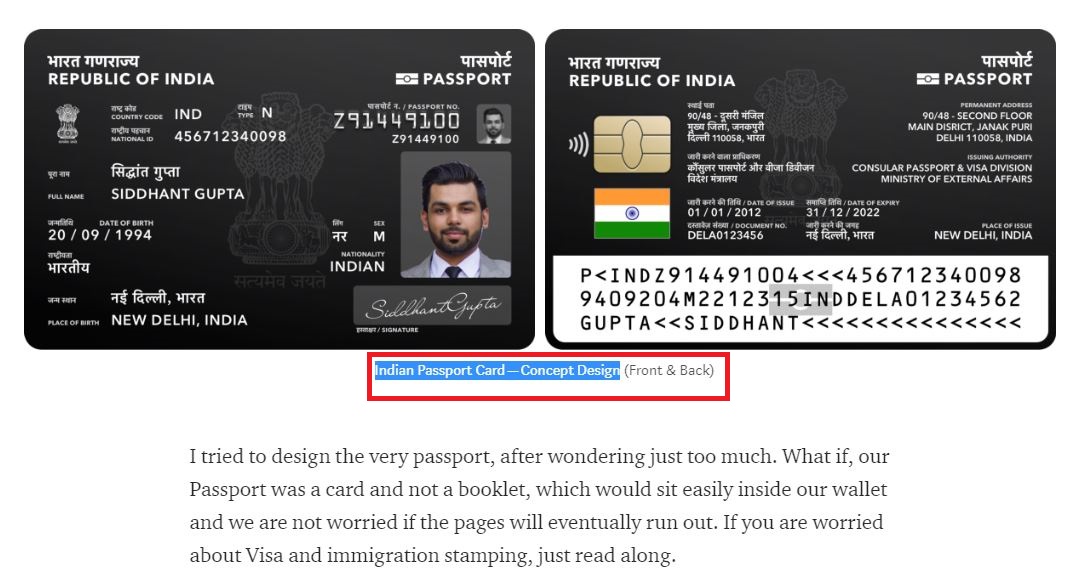 One can spot the same images and photo the strap that it is a concept design. (Read more here)
Claim Review :
New Indian Passport  Concept Of Future Is Here
Claimed By :
Social Media