Narayana Murthy Vs Infosys: 5 Things You Need To Know
Infosys has dominated headlines this week with reports about a growing rift between the company's founders and its current management.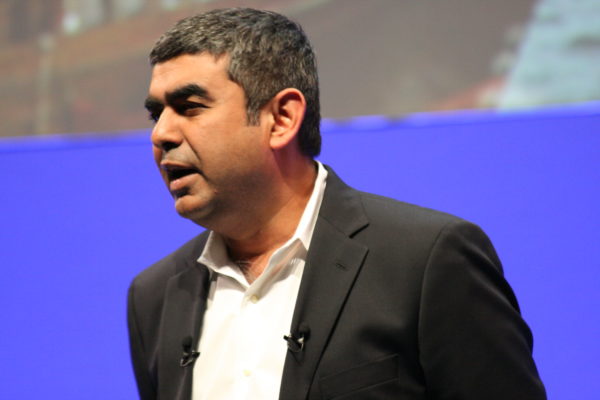 Vishal Sikka
Infosys, India's second largest IT company has dominated headlines this week with reports about a growing rift between the company's founders and its current management. Here are 5 things you need to know.
1) CEO Vishal Sikka's compensation: Infosys' founders, led by NR Narayana Murthy are unhappy with Chief Executive Officer and Managing Director Vishal Sikka's remuneration, specifically the variable component of his compensation package. According to reports, the founders who include Kris Gopalakrishnan and Nandan Nilekani think the board has been generous in its decision to reward Sikka with a 55 percent increase in pay to $11 million.
2) Large severance pay to certain executives: Murthy in an interview to the Economic Times said he was concerned with what he thought were large severance payouts to some employees. Referring to severance packages given to exiting employees such as former CFO Rajiv Bansal (Rs 17 crore), Murthy said such payments raised doubts whether Infosys was paying these employees "hush money" to hide something. "I have received over 1,800 emails from various employees expressing their unhappiness at this situation. The common question they have all asked me is, if it is fair that they got only 80 percent of the variable part of compensation while somebody who has left the company is given 100 percent variable for the next two years after leaving," Murthy is reported to have told the Times of India.
3) Concerns about corporate governance standards: Murthy said the large severance pay-out were indicative of lapses in corporate governance. "A good company's culture is to seek respect from every stakeholder in everything it does," Murthy is reported to have told the Economic Times.
4) Appointment of certain independent directors: The founders are also supposedly unhappy with the board's decision to appoint Punita Kumar-Sinha, the wife of Civil Aviation Minister Jayant Sinha, as an independent director in October, according to local newspaper Mint. The newspaper reported that the founders felt that the board should be free of any political affiliations.
5) Calls for a buyback: Two former CFOs of Infosys, TV Mohandas Pai and V Balakrishnan had written a letter to the board in 2014 seeking a buyback to enhance shareholder value but had not received a reply from the company. Speaking to PTI this week, Pai reposed his faith in Sikka saying "They have got a good CEO (in Sikka), (but) growth rates have come down, there is uncertainty, shareholders who have put trust in the company have not seen increase in the value in the last five years."
Incidentally Pai also told PTI that Narayana Murthy had erred in focusing only on the company's founders to elevate to leadership positions consequently forcing many employees to leave.
In a letter to the exchange dated Feb 8th, Infosys said it would not comment on media speculation that its board was meeting to consider a Rs. 12,000 crore buyback.
Also Read: Will Investors Ignore Murthy's 'Hush Money' Claim?