Indo-Pak Tensions: What We Know So Far
Pakistani fighter planes invaded Indian airspace in retaliation to the IAF air strike in Balakot, leading to the loss of an Indian MiG 21 and the capture of an Indian pilot.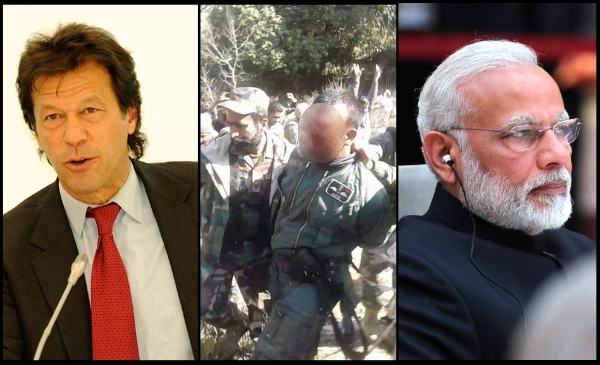 On February 27, Pakistani fighter planes invaded Indian airspace in retaliation to the IAF air strike in Balakot a day before.
This caused an air skirmish between Pakistani fighter planes and Indian MiG 21s, leading to the crash of at least one of each.
With various reports still unfolding on this matter, BOOM decided to put together the facts that have come to light.
1. Pakistani fighter planes invades Indian airspace, drops bombs
Pakistani jets violated Indian airspace on Wednesday and were eventually chased back by Indian fighter planes, according to the Indian Ministry of External Affairs.
A report by The Hindu, stated that the Pakistani jets dropped bombs inside the Nowshera sector in Jammu & Kashmir while being pushed back by IAF fighter planes.
However, Major General Asif Ghafoor, the Director-General of Inter-Services Public Relations of Pakistan claimed that the Pakistani jets carried out the air strikes in India from Pakistani airspace, according to a report by Dawn.
While Pakistan claims that the air strikes were aimed at non-military targets, Raveesh Kumar, the official spokesperson for the Indian Ministry of External Affairs (MEA) stated that attempts were made by Pakistan to strike at military installations in India.
2. Both India and Pakistan lost an aircraft during the skirmish
Kumar stated that a Pakistani fighter aircraft was shot down by an Indian MiG 21 Bison during an aerial engagement, which crashed on the Pakistani side.
India also lost a MiG 21 Bison during the skirmish leading to one of the pilots going missing in action, as per Kumar.
However, Ghafoor claimed that Pakistan shot down 2 Indian aircraft, out of which one fell down on Pakistan's side whereas the other fell on the Indian side, as reported by Dawn.
3. Indian pilot missing in action, Pakistan claims he is in custody
Ghafoor claimed in a tweet that they've arrested an Indian pilot on ground and two more in the area.
However, Reuters reported that Ghafoor later changed his statement and now claims that only one Indian pilot is in custody.
A press release by the MEA confirmed that an 'Indian defence personnel' is in fact under the custody of Pakistan and that India was expecting his immediate and safe return.
Meanwhile, pictures and videos started circulating on social media, claiming to show the missing pilot in Pakistan's custody.
Based on the photos and videos, and the claims they were shared with, Indian media identified the missing pilot as Wing Commander Abhinandan Varthaman.
The pilot in Pakistan's custody also gave a statement on Pakistani channel Samaa TV, confirming his identity as 'Wing Commander Abhinandan' and stating that he was well treated by his captors.
4. IAF Mi-17 chopper crashes in Budgam, kills 7 including pilots and civilians. Officials blame technical snags.
An Mi-17 chopper of the IAF crashed in Jammu & Kashmir's Budgam, killing 6 IAF pilots and a civilian, as reported by The Hindu. The crash happened in the backdrop of Pakistan's retaliation to the IAF air strike in Balakot.
Officials claim that it happened due to technical glitches.
5. Pak PM Imran Khan repeats call for peace and dialogue amidst increasing hostility
Pakistan's Prime Minister Imran Khan reiterated his offer for peace and dialogue with India during an address to the nation on February 27, following Pakistan's retaliation to the IAF air strike in Balakot.
Khan also stated that the sole purpose of today's action by Pakistan was to "convey that if you can come into our country, we can do the same."
6. India summons Pak Deputy High Commissioner
As tensions escalated between the two countries, India summoned Pakistan's Deputy High Commissioner to India, Syed Haider Shah, to lodge a protest against Pakistan's invasion of Indian airspace and attempted targeting of military installations.
During this meeting, Shah informed Indian officials about the capture of the Indian pilot who was believed to be missing in action.
7. Opposition unites to provide support to armed forces, accuses BJP of inappropriate politicisation
Leaders of 21 opposition parties met yesterday to express their support to the Indian armed forces, as tensions escalate between India and Pakistan.
They also accused the leaders of the ruling party of "blatant politicisation of the sacrifices made by the armed forces".
Former J&K CM, Omar Abdullah also took an aim at PM Modi in a tweet and requested him to suspend all political activities until the return of the captive pilot.
8. Pak suspends Samjhauta Express, people stranded in Lahore
The Samjhauta Express left New Delhi on Wednesday, but was stopped at the border town of Attari as Pakistan had suspended its services from its end until further notice.
Passengers travelling from Karachi to India were consequently stranded in Lahore due to the aforementioned suspension.