Image Of A Woman Partaking In Muharram Ritual Passed Off As Kashmir
BOOM found that the image was old dating back to far as February 2005.
An image of a young woman bleeding profusely from the head is being shared on Facebook with a false claim that it is from Kashmir.
The Hindi text on the image translates to the following.
"Where we could see army of Yazeed, we can see 72 there. No one sees our dead bodies, they only see the stones in our hands. #SaveKashmir".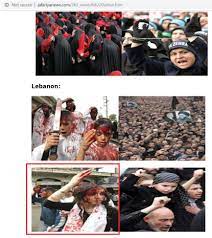 (In Hindi - जहाँ यज़ीद का लश्कर दिखाई देता है। वहां पे हमको बहत्तर दिखाई देता है हमारी लाश किसी को नज़र नही आती हमारे हाथ का पत्थर दिखाई देता है। #SaveKashmir)
Viral on Facebook
The image is viral on Facebook and is being shared with the same caption.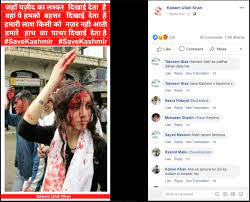 FACT-CHECK
We performed a reverse image search using Yandex, a Russian search engine and found that the image was old and not from Kashmir.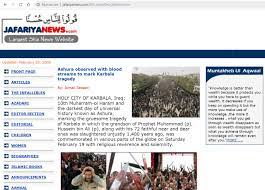 The search results showed that the image goes back to February 2005, where it was included in an article by a Shia website on the observation of Ashura (tenth day of Muharram) around the world.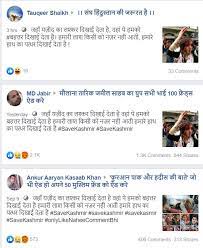 The viral image was included under Lebanon suggesting that the image was from there.
On Ashura, Shia Muslims commonly practice chest beating, known as the latyma, and self-flagellation and the gashing of their foreheads with chains and the blunt ends of a sword called tatbir.
The tradition of bloodletting in the run up to Ashura is seen by some as a way of washing away their sins. (Read more here)

In the viral image also one can spot a sharp object in the hand of a person behind the young woman and the heads of people behind her are also bleeding.
Claim Review :
Image Of A Girl With Her Head Bleeding From Kashmir
Claimed By :
Facebook Posts