"I Believe Their Client Was Congress": Cambridge Analytica Whistleblower
Christopher Wylie said that Cambridge Analytica has done all kinds of projects regionally in India. Wylie also offered to provide some documentation on India to the UK panel.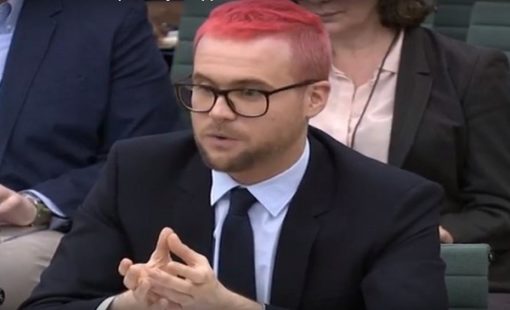 Cambridge Analytica whistleblower appearing before a UK parliament committee
In a major setback for the Congress party, Cambridge Analytica's former Director Christopher Wylie has said in his testimony to the House of Commons committee in the UK that the data company worked with the party during elections.
To a question by an MP on the work done by CA in some of the world's largest democracies like India, Wylie said, "I believe their client was Congress but I know that they have done all kinds of projects..... I don't remember a national project but I know regionally. India's so big that one state can be as big as Britain. But they do have offices there, they do have staff there."
"I believe I have some documentation on India which I can also provide to the committee," said Wylie to the committee.
BJP's IT Cell Head Amit Malviya tweeted the video testimony and asked Congress to respond.
In a disposition to UK House of Commons, Christopher Wylie, the whistleblower in Cambridge Analytica case, names Rahul Gandhi's Congress as one of Analytica's clients in India. Will Rahul answer what was discussed with Alexander Nix and how much data of Indians has been stolen? pic.twitter.com/s3V81GO5zd

— Amit Malviya (@malviyamit) March 27, 2018
Congress Social Media Head Divya Spandana tweeted that the party has never engaged with Cambridge Analytica.
I reiterate, the Congress party has never engaged with Cambridge Analytica, nationally or regionally.

— Divya Spandana/Ramya (@divyaspandana) March 27, 2018
The BJP and the Congress has been at loggerheads since news broke out last week that data analytics company Cambridge Analytica had collected data on 50 mn American Facebook users without their consent and used it to spread fake news through the platform. The BJP attacked the Congress for teaming up with Cambridge Analytica for doing similar work during elections in India while the Congress blamed the BJP and Nitish Kumar's JD(U) for taking their help in various state elections starting from 2010.
BOOM's own report had found that Cambridge Analytica's Indian arm Ovleno Business Intelligence counts the BJP, Congress, Janata Dal (United), Airtel and ICICI Bank among its clients.
BJP has also denied working with Cambridge Analytica for any of the state or national elections.