Business
How Selfies Are Helping Open Bank Accounts In India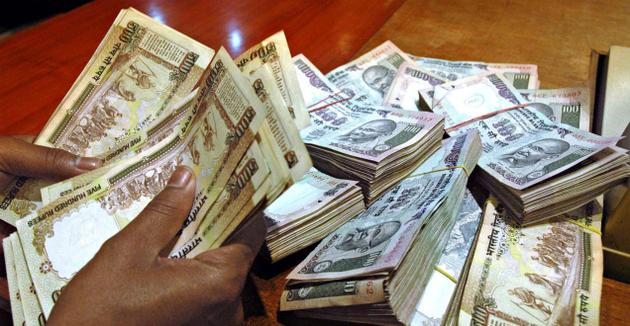 Everything depends on some form of technology, including your banks and financial institutions. And this dependence on technology is changing the way we conduct our banking transactions.
Our actions are increasingly complemented by computing and technology. Almost everything we do, from driving cars, to answering a phone rests on technology in some form. And this also includes transacting with banks and financial institutions where the complexity is only increasing.
Like in so many other aspects of life, this dependence on technology is changing the way we deal with money. It is also leading to the introduction of new products and behaviour.
On one hand, technology has led to user-friendly, high-quality, customer services in lending, advice, and investment management. On the other hand, advanced digital technologies have changed the way you make payments or how they are processed.
Here are some of the ways in which the banking system has adapted to the digital era:
[ordered_list]
Selfie apps: Digitization has changed the way banks interact with their customers. Now that clicking selfies are a craze among youngsters, banks are trying to use it as a convenient element to improve customer connect.For example: Federal bank launched the 'FedBook selfie' app. Individuals just need to download this app; click a selfie, and scan his or her Aadhaar card to open a savings account on the go. This is a stark departure from the traditional method of visiting the bank and filling dreary forms.
Biometric scanning: Data security still remains a big challenge in today's world of technology. Biometrics could enable better identity proof and strengthen the fraud detection mechanism etc."The application of policy mechanism for data security and use of biometric (eye scan) technology needs to be implemented," KPMG, a global consulting group, said in a report titled FinTech in India.

The Citi Group is expected to launch its new Irving biometric eye scan to enhance security of transactions. People can then feed in the PIN number via respective app; type the exact amount they wish to withdraw, and press 'OK'.

'Bank in a Box' solution: Today, most of banking is integrated on a single technological platform. Meaning, all the banking processes are connected by a core technology. This is called a 'Bank in a Box' solution.Today, it is widely used across Indian banks be it small or big; urban or rural. This means technology underpins the Indian banking system. This technology helps process all your payments and banking/monetary transactions.

This solution has even helped improve financial inclusion – giving poor and rural India access to modern banking – by linking bank accounts to Aadhaar cards.

Real-time payments: Did you remember when you had to wait for the weekend to end for money to be credited? Not any more thanks to Mobile wallets. Transactions and payments are now in real-time – without any lag or delay.Such is the popularity that mobile wallets are now considered an alternative to debit or credit card payments. Studies have shown that 26% of the amount of business loans lent via 'Peer to peer' transfer have been funded by banks.

Next up is Unified Payment Interface (UPI) which allows you to send money directly to people via a mobile phone. The amazing thing about the shifts in technology is that UPI might put the wallets companies – in their present form - out of business or force them to change the nature of it. Or better still co-opt it. Which ever it goes, receiving and sending money has never been easier than it is today. And it will only get better.
[/ordered_list]
Do you always want to share the authentic news with your friends?
Subscribed Successfully...
Enter Valid Email Id