#Banking
Govt Requests For User Data From Facebook At An All Time High Of 22,684
In its latest transparency report, Facebook says that India saw more than 8 weeks of internet disruptions and data requests are at an all time high for Jan - June 2019.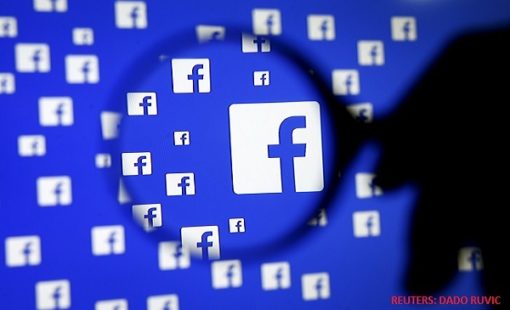 Facebook has recorded that in the first half of 2019, it has received 22,684 data requests from Indian governmental authorities for accessing data of its users, according to latest data from its transparency report.
India has made the second highest number of requests in the world, after the United States.
The report is released by Facebook semi-annually, and shows that such requests by Indian authorities to Facebook are at an all time high. Facebook has complied with 54% of these requests, providing at least some data.
Facebook also said that India faced 40 internet disruptions in this period, cumulatively being 8 weeks, 2 days and 22 hours long.
Data from Facebook Transparency comes amid select Indian users of another Facebook platform — WhatsApp — being snooped on by Israeli spyware Pegasus, giving rise to a noisy discussion around digital privacy. Also, in the Twitter Transparency Report that came out earlier this month, requests from governmental authorities stood at 474, another record high.
Also Read: At 474, Twitter Saw Highest Requests For Data By Indian Authorities Yet
About the report
This report has been released for the period of January to June 2019.
The report covers the number of requests for data Facebook has received from governmental entities, which the company breaks down into legal requests and emergency requests. Facebook also provides information about its compliance with these requests. This report also includes content restrictions by Facebook, and its compliance.
Facebook has also provided the number of internet disruptions and its duration at the country level for these half-year periods.
Information requests by Indian authorities
Governmental authorities in India have made a total of 22,684 requests.
Globally, governments made 1,28,617 requests of Facebook, out of which almost 17% of them were made in India.The number of requests made by Indian governmental authorities has grown in almost every report.
The trend has been increasing since the January to June report of 2015 (5,115 requests), with more than four times number of requests being made in the corresponding period this year.
Between January to June 2019, Facebook complied with 54% of these requests, where they gave at least some information. Globally, Facebook complied with 73.6% of these requests.
Additionally, all of these requests in India deal with a total of 33,324 specific accounts.
Internet Disruptions
In the first six months of 2019, Facebook reported a total of 40 internet disruptions in regions within India spanning more than 8 weeks, mostly in the state of Jammu and Kashmir. Of the 40 disruptions, 11 were in the Kashmir Valley. Additional disruptions were also witnessed in Odisha, Assam, Uttar Pradesh, West Bengal, Tripura, Manipur and Arunachal Pradesh.
But Facebook's own data show that 2018 witnessed longer internet disruptions in India. In the first half of 2018, regions in India faced more than 11 weeks of disruption, which increased to more than 14 weeks in the second half of 2018.

A sharp fall in content restriction
Indian authorities, in this period, requested 1,250 content restriction from Facebook. These restrictions include content that had extremism, fake news, violence, defamation and anti-state content under the Information Technology Act, 2000. Facebook restricted 448 items on its platform at the request of the Election Commission of India that were subject to electoral blackout periods. Facebook also catered to 217 private requests regarding defamation.
Also Read:154 Cases Of 'Fake News' Identified During Lok Sabha Polls, Says EC
Indian authorities' requests are the third highest for this period, after Pakistan and Mexico.
However, this is a steep fall in content restriction requests compared to last period (July to December 2018), where authorities made 17,807 requests of Facebook. Around 16,600 of these were made by the Delhi High Court, where the company had to take down various defamatory posts relating to PepsiCo. 29 miscellanous posts were also taken down at the order of other courts.
Do you always want to share the authentic news with your friends?
Subscribed Successfully...
Enter Valid Email Id