Fact Check
Gory Staged Video Being Shared As Rohingya Slaughtering Hindus
A horrific video claims Rohingya Muslims killed Hindus and ate them. But what's the truth. Read our fact-check to know more.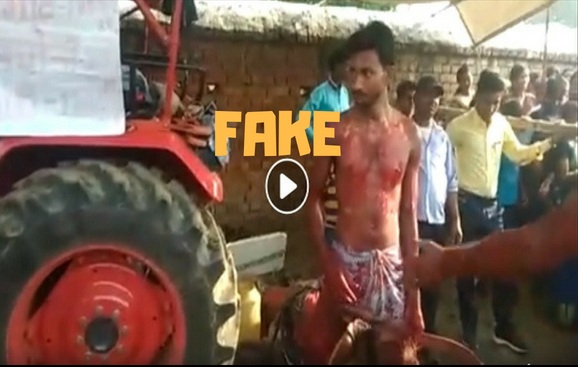 CLAIM: This is a video showing Rohingya Muslims slaughtering and cannibalizing Hindus
RATING: False
FACT: The video is staged and does not depict the scene of a mass killing
A macabre video purporting to show a mass killing and public sale of human body parts is being shared on social media and WhatsApp with a false message that it shows Rohingya Muslims killing and eating Hindus.
The video shows a grisly scene of supposedly dismembered bodies while three men appear to be smeared with what is claimed to be human blood. One of the men can be seen holding a sickle while another is seated on a mud ground and asks a horrified crowd watching the grotesque scene to buy the body parts.
The video has gone viral on Facebook and WhatsApp with a message in Hindi that translates as "These are Rohingya Muslims. Look at how they are eating Hindus. And Hindus, you keep crying over the price of petrol." Several of these individual Facebook posts have received over thousands of shares.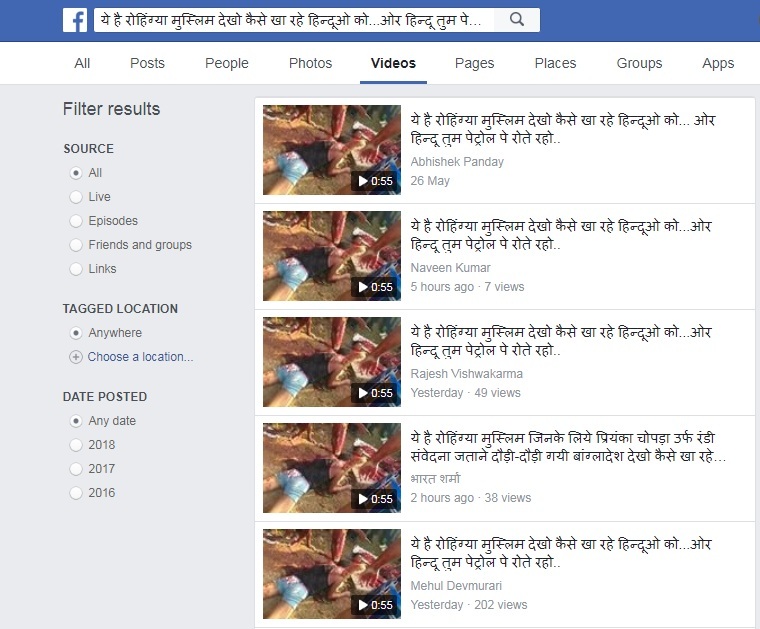 BOOM has not been able to ascertain where exactly the video is from or the context associated with it. However, the video has several clues that give it away as staged.
1. Use of Hindi
The men in the video can be heard speaking in Hindi, 'Aaiye aaiye meat lijiye; sasta ho gaya; hazaar rupaiye; lijiye sasta ho gaya'. (Come buy meat, thousand rupees, it has become cheap) The word 'WhatsApp' can be heard multiple times in the video.
Rohingyas speak in what is known as the Rohingya dialect which is similar to what is spoken in Chittagong, Bangladesh. Many Rohingya people also speak Burmese, the official language of Myanmar.
A poster in which the Hindi word for head (mundi) and English word meat spelt in Devanagari script can also been seen.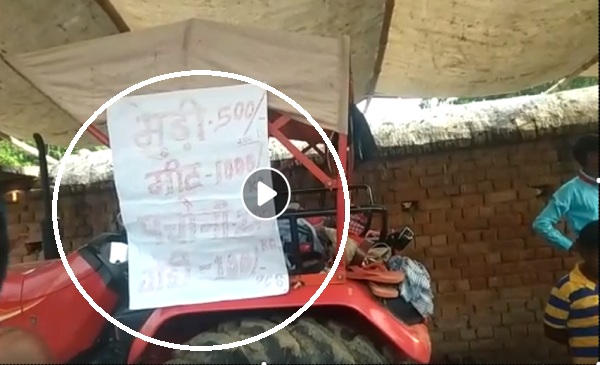 2. Not real blood
The paint used in the video is too bright and too thick to be real blood.The surrounding mud would have turned dark and wet if it was real blood.
3. That's not a decapitated head
What appears to be a severed head bleeding from the neck onward is actually a man buried under mud. BOOM has traced a white outline around the man's body to show the same.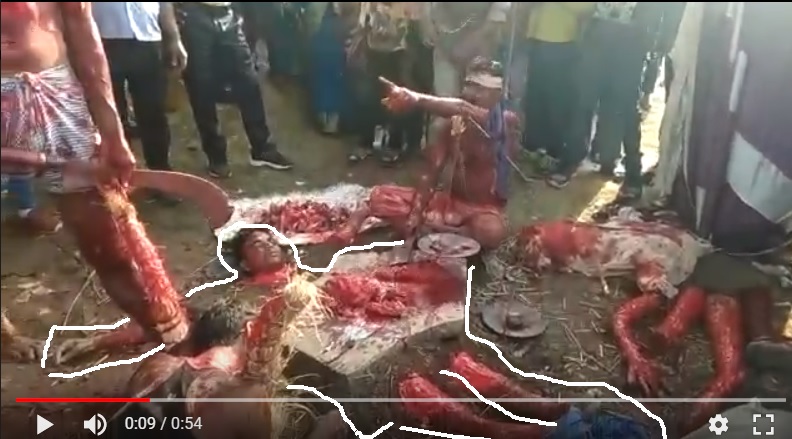 A red tractor that is prominent in the video also sports the model no. of Mahindra Yuvo 275 DI. The man seen in the below screenshot can also be seen wearing on his right wrist a red thread, a religious thread associated with Hindus and not Muslims.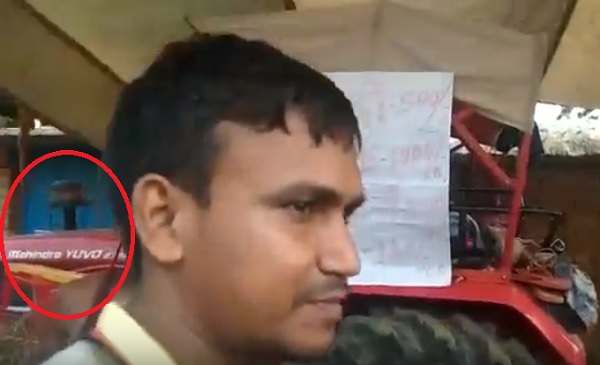 https://www.sharethefacts.co/share/3af51c75-9b5c-4ac9-bb62-a8b9c9622b51
Do you always want to share the authentic news with your friends?
Subscribed Successfully...
Enter Valid Email Id