From Republic TV's North Korea Moment To Donald Trump's Fake News Awards: News You Almost Believed
Here's this week's round-up of the News You Almost Believed.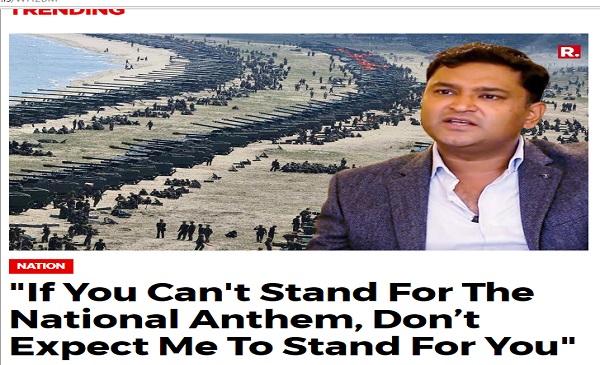 Critics of Arnab Goswami's Republic TV had a field day after the channel made an embarrassing gaffe using a picture of live fire artillery drill by the North Korea army on an opinion piece about the Indian national anthem. The photograph Republic TV used for a piece written by the channel's defence analyst Major Gaurav Arya was actually featured by the international press in April 2017. After much trolling, Republic TV finally changed the image on the article but did so without issuing a correction. Read the full story here.
And the FAKE NEWS winners are...https://t.co/59G6x2f7fD

— Donald J. Trump (@realDonaldTrump) January 18, 2018
U.S. President Donald Trump, the man responsible for making 'fake news' a household term finally carried out his threat of naming and shaming news organisations. Trump tweeted an article from the Republican party's website that listed mainstream media houses in the US and the instances where they had spread either misinformation or disinformation about him. The site crashed within hours of the president's tweet. Donald Trump's tweet has received over 1 lakh Likes and 40,000 retweets and comments each. Trump's usual targets CNN, the Washington Post, ABC and the New York Times all featured on the list. Click here to read the full list.
And you can catch BOOM's Jency Jacob and Suyash Barve discuss all these stories and more on our show Fact vs Fiction.
https://youtu.be/0qKkiIjMMwE