The Fine Print On The New Child Labour Bill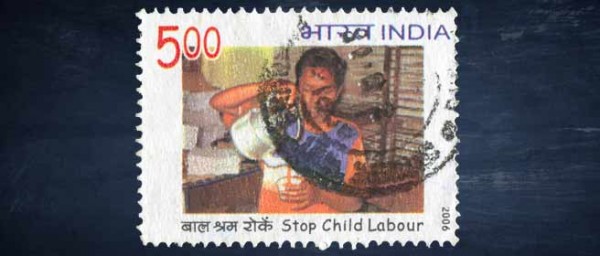 The government, on May 13, passed an amendment to the Child Labour (Prohibition & Regulation) Act, 1986. The move has since come under criticism from certain quarters, with people claiming that it is a regressive step.
So, what exactly has changed with the new amendments?
The current Bill provides for a complete ban on any form of child labour as opposed to the current Act, which disallowed it in only 17 "hazardous" occupations. The Bill also adds a new category of persons called "adolescent". An adolescent means a person between 14 and 18 years of age. The Bill prohibits employment of adolescents in hazardous occupations. The penalty for employing a child has also been increased to imprisonment between six months and two years (from three months to one year) or a fine of Rs 20,000 to Rs 50,000 (from Rs 10,000-20,000) or both. The penalty for employing an adolescent in a hazardous occupation is the same.
Isn't that good? What is the problem then?
People have expressed concern over a clause in the Bill that allows for a child to "help his family or family enterprises, which is other than any hazardous occupations or processes set forth in the Schedule, after his school hours or during vacations". The new Bill also lets a child work as an "artist in an audio-visual entertainment industry, including advertisement, films, television serials or any such other entertainment or sports activities except the circus".
It is important to note here that the Act currently in effect allows a child to work in "non-hazardous" occupations.
Are the concerns justified?
It's always good to be cautious about something as critical as child labour – and there are a few genuine issues. The most important, of course, is that a provision that institutionalises "help" provided by a child to his/her family could very well be misused. The Parliamentary Standing Committee on the Bill argued against the provision in 2013, stating, "there is no need to expressly allow some obvious things, in the Indian context, such as children helping their parents in domestic chores". Also, the Bill, glaringly, does not define what constitutes "family" – a fallacy that could have major implications and lead to exploitation of children, particularly in the Indian rural socio-cultural context, wherein the entire neighbourhood is often considered family.
Legally, too, a family could be a huge entity. According to the Hindu Succession Act, a Hindu Undivided Family (HUF) is defined as consisting of a common ancestor and all his lineal male descendants together with their wives and unmarried daughters. The law says the definition applies to anyone "who is a Hindu by religion in any of its forms or developments, including a Virashaiva, a Lingayat, or a follower of Brahmo, Prathna or Arya Samaj, a Buddhist, Jain or Sikh".
The amendment, hence, could rather easily be used to justify a child working in a rich relative's house because, after all, you're "helping family" – and there are more than enough anecdotal evidence to suggest that this is anything but a convenient extrapolation. The provision could also make way for children being exploitatively used for farm work by extended family.
Another cause of concern is the vagueness of the term "after school-hours" because if we are looking at poor children benefiting from education in the real sense, it cannot possibly happen through engagement only during school hours.
The crore-rupee question now: Is Narendra Modi responsible for this?
Well, the Bill was drafted by Mallikarjun Kharge, the United Progressive Alliance-II's minister of labour and employment, way back in 2012. The current version of the Bill, albeit with a few minor tweaks, is exactly the same as Kharge's draft. Crucially, the portion on institutionalising "help" extended by children to family was part of the original draft. In fact, the Standing Committee even pointed out the problematic nature of the clause.
But what about news reports like in Quartz and The Guardian that explicitly hold the Modi government guilty?
These news reports are definitely alarmist and in ways more than one. First, the government is not "sending millions of kids back into exploitative labour". In fact, the law, in spirit, aims to do exactly the opposite – and is certainly an improvement from the current Act that legislates child labour in the country.
Besides, there is definitely some merit to the government's contention that there is no option for some children other than to work and the best one can do in such a situation is to regulate it. While, in a fair world, that does come across as a compromise in the battle against child labour, India's realities are far from being fair.
Second, as explained above, the controversial clause is a remnant of the previous government's draft. When Congress leader Ahmed Patel, a close confidante of Sonia Gandhi says the government's move to partially legitimise child labour is a retrograde step, which violates the Right to Education Act and defeats our aspiration to be a just society, he should perhaps do some homework on the history of the Bill, just as some sections of the media should.
This article has been republished from newslaundry.com.