Financial Planning For Newly-Weds: 6 Things To Note
Why couples should work together to create a budget and invest their money in fulfilling their financial aspirations.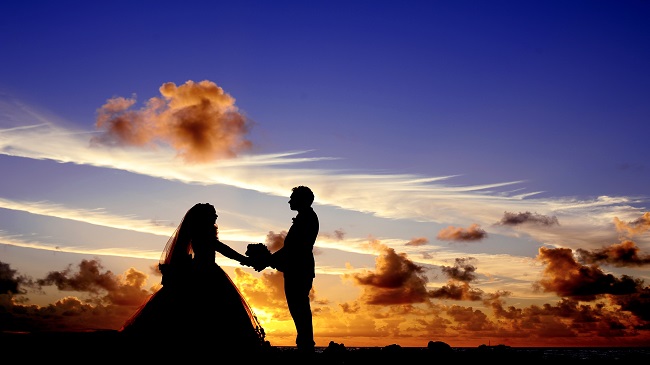 The last six months have been nothing but a dream for the newly-wed couple, Rahul and Swathi. Both of them are working professionals in the IT sector and their collective salary amounts to Rs 1.5 lakh. However, a closer look at their accounts reveals that most of their income goes towards buying stuff. As the couple aspires to have a good lifestyle, they spare no expense to decorate their house or buy new gadgets. But one day, they realised that this couldn't go on forever. The couple wanted to start planning for future goals.
Here are some tips on investing for newly married couples.
Start talking about money
It is necessary for couples to have an open line of communication regarding money matters. This not only keeps the spouse in the loop but can also offer a better perspective regarding investments and expenses.
Drawing out a monthly budget is the first step you need to take before you can start investing. This exercise throws light on the three most important aspects of a household investment plan: income, expenses, and savings. The money remaining after you subtract the monthly expenses from your combined income is the amount you can use for investing purposes. If your savings are very small, you need to find out how best you can cut down your expenses.
At one point or other, everyone dreams of a beautiful house, a car in the driveway and a pool in the backyard. To transform these dreams into reality, you need to create solid financial goals and work towards them. For example, if you want to buy a car in two years, you need to put it down on paper and create a financial plan to achieve this goal.
Typically, most married couples start to consider investment options only after the birth of their first child. However, the best way to create a large corpus is to start investing from the first year of marriage itself. This way, you can actually start with small goals initially. For instance, if you and your spouse want to travel every year, you could consider opening a recurring deposit to fund this goal. This is a much better option than using your credit card or other expensive options.
Estimate your risk capability
Every investor is unique in temperament and risk appetite. You might be willing to take big investment risks but your spouse might be more conservative. For this reason, it is important to find the right levels of risk at which both of you are comfortable.
Create a diversified portfolio
The best way to earn steady returns and minimize risk is to include different kinds of funds in your portfolio. For example, you can consider equity funds for long term goals such as a child's education. For shorter goals like an annual vacation, you can consider ultra-short debt funds. These give good returns in a very small time period. You might also want to invest a portion of your savings in safer options such as public provident funds or government bonds.
It is always necessary for married couples to have an investment plan and deal with expenses or emergencies. At the same time, planning for the future is equally important. This is the reason why couples should work together to create a budget and invest their money in fulfilling their financial aspirations.