Facebook User Posting Islamophobic, Sexist Posts Pretended To Be L&TFS Employee
L&T Financial Services is facing an internet backlash for the behaviour of a Facebook user pretending to be their employee.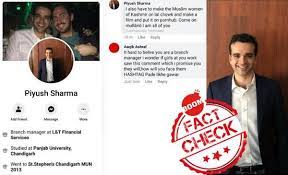 A Facebook user going by the name 'Piyush Sharma' posted Islamophobic and misogynistic comments while masquerading online as a branch manager at Larsen and Toubro Financial Services. (L&TFS)
The fake account Piyush Sharma, posting vulgar comments about Kashmir women, had listed his profession as 'Branch Manager at L&T Financial Services' in his Facebook bio.
A reverse image search of two photos posted by the account also showed that they were stolen from the Facebook profile of one Alec Soffer.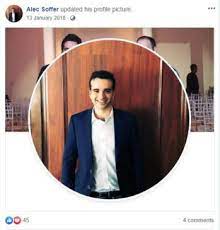 It was not immediately clear who was behind the imposter account.
Larsen and Toubro Financial Services has been firefighting a PR crisis after Twitter users tagged the company's official account with screenshots flagging the Facebook account Piyush Sharma's abusive replies.
These comments included making certain pornographic references towards Kashmiri Muslim women in the Facebook comments section.
The Facebook profile has since be deleted but an archived version of the profile can be found here. On further investigating Sharma's Facebook profile, BOOM also found some Islamophobic posts. Archived version of such posts can be found here and here. Note, the posts contain inappropriate language.
BOOM reached out to L&TFS which in turn confirmed that the individual was not an employee of the company or associated with any of its subsidiaries.
"...This individual has falsely represented himself as an employee of L&T Financial Services. We confirm that he is not our employee and we are taking up this matter with appropriate authorities," a spokesperson for L&TFS told BOOM.
The company also tweeted a statement denying any association with the account.
It also clarified to multiple users that Piyush Sharma was falsely claiming to be one of its employees.
The fake account is another drop in the steady drip-feed of disinformation seen online on the back of the Indian government's shock announcement to abrogate Article 370 and revoke Jammu and Kashmir's special status.
BOOM has debunked several such posts pushing certain narratives, since the announcement.
#Thread 👇 on misinformation spreading after the government's proposal to revoke #Article370 in #JammuAndKashmir and bifurcate the state. #FakeNews @boomlive_in (1/n)

— BOOM FactCheck (@boomlive_in) August 5, 2019